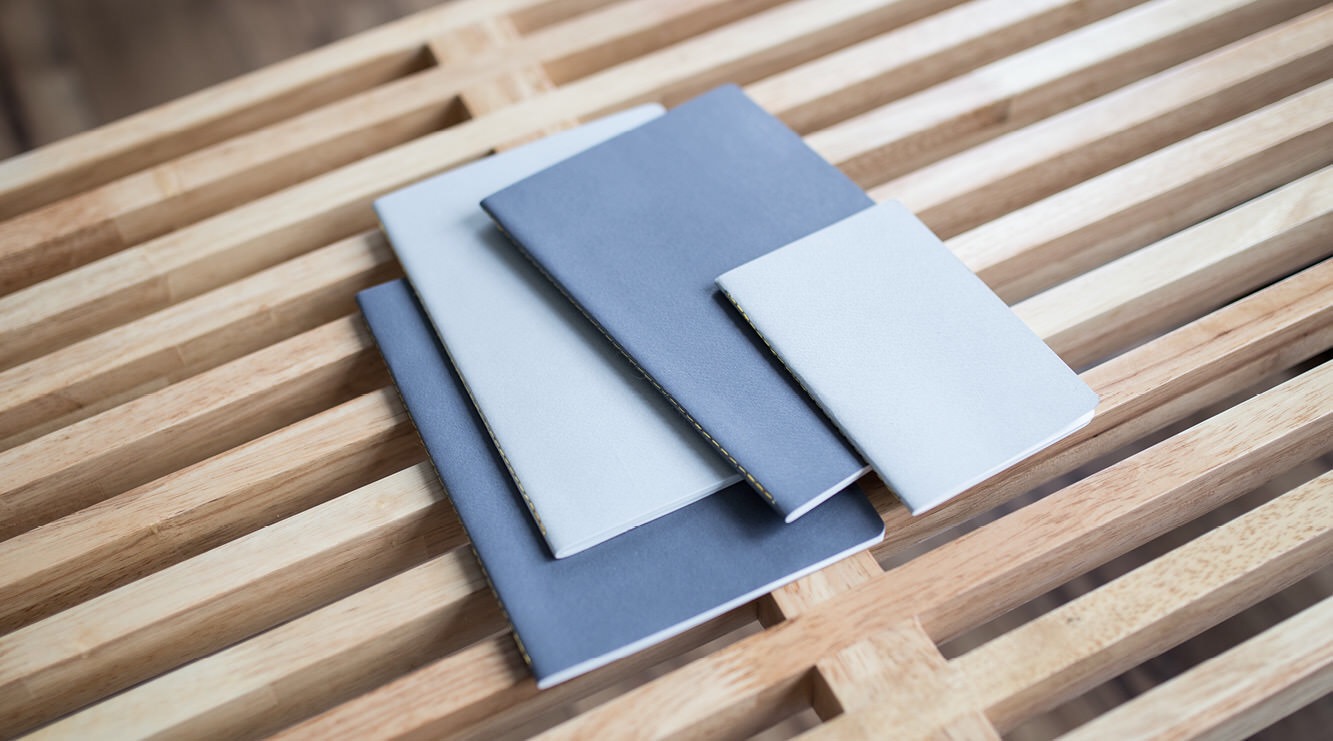 Baron Fig "Vanguard" Notebook
Baron Fig's new Vanguard notebook is a great complement to their Confidant. Whereas the Confidant is a thick hardcover notebook, the Vanguard is a thinner, softcover edition that still uses the same quality paper we've come to love in all of Baron Fig's products. If you live a more rough-and-tumble life, you'll dig how this notebook is designed to be used and abused.
The Vanguard three-pack comes in two colors — charcoal and light gray — and three sizes:
Pocket (small, $9)
Flagship (medium, $12)
Plus (large, $15)
As always, you also get your choice of blank, ruled, or dot-grid pages when ordering.