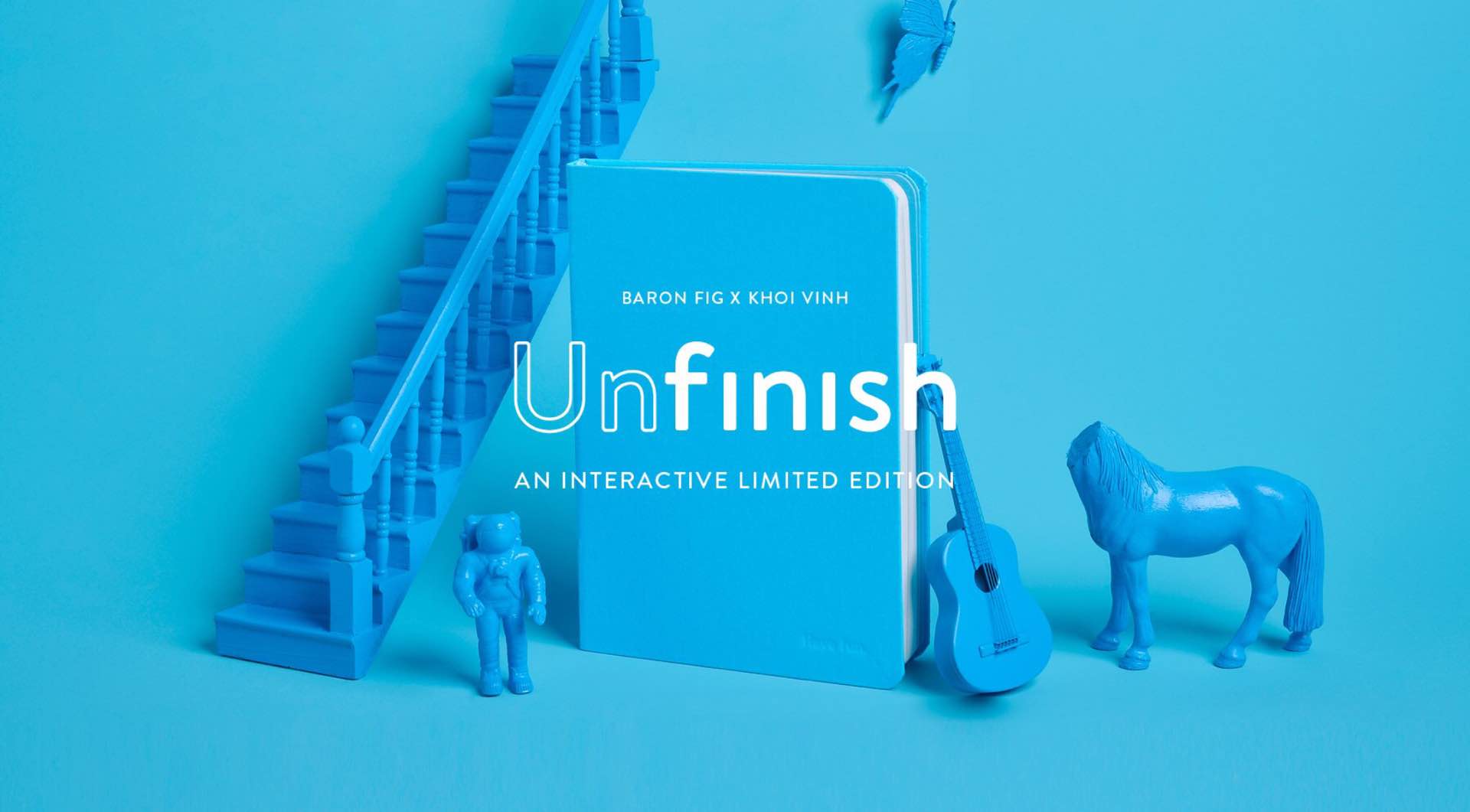 Baron Fig "Unfinish" Limited-Edition Confidant Notebook
Baron Fig's new "Unfinish" notebook is a limited-edition version of their Confidant designed in collaboration with Khoi Vinh, with an interesting twist:
Each page inside the notebook has an image that is essentially unfinished. […] The idea is that it's printed in this light blue ink so that you can easily ignore it if you like. If you're inspired by it you can extend the image with your own doodling, you can trace over it, you can turn it into a whole scene. Every time you turn a page there's something new to spark your creativity.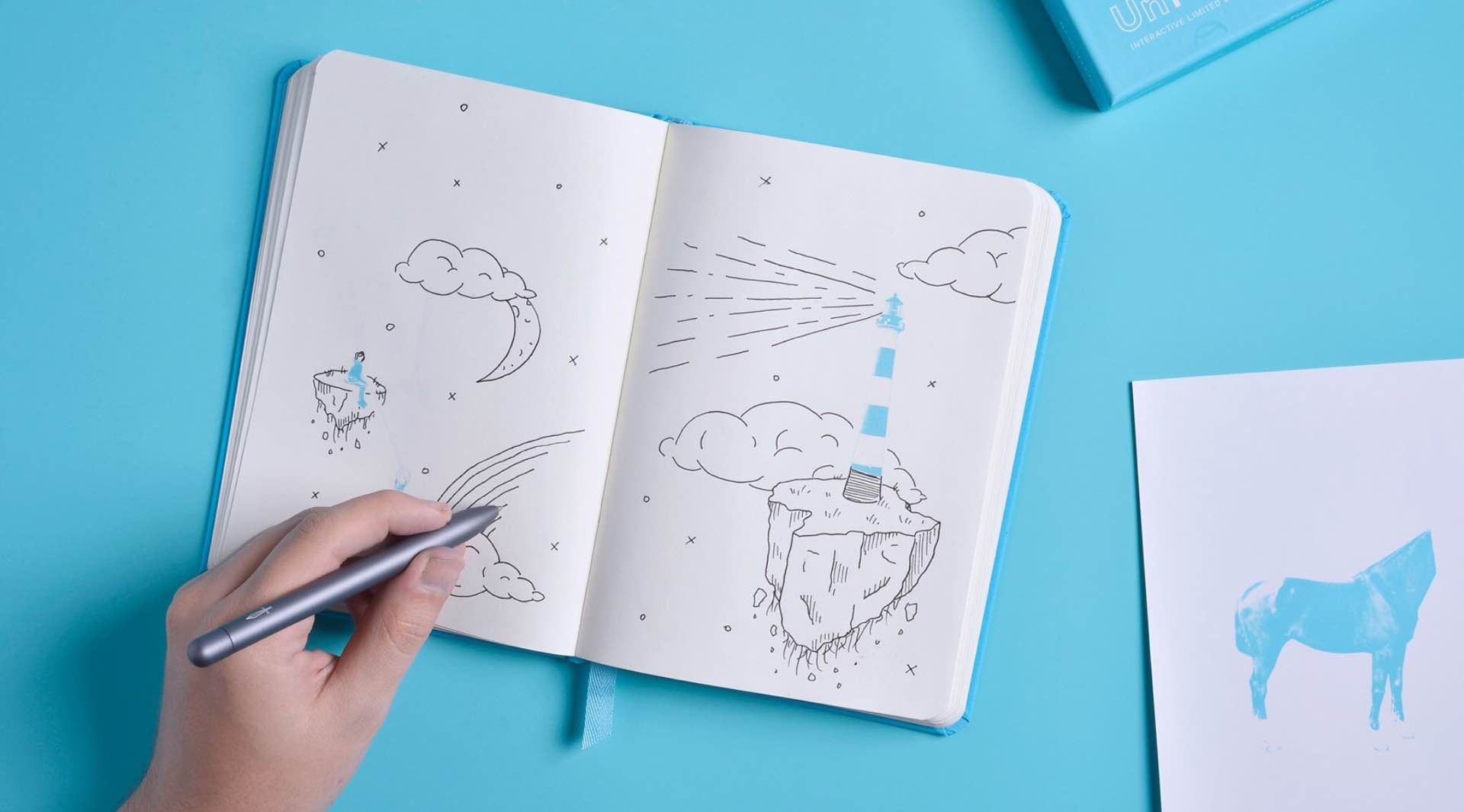 Each of its 192 pages has a different incomplete image for you to doodle with. Examples include a headless horse, a floating lighthouse, the top of a suit of armor, a wheel-less car, half an umbrella, a clock with the bottom sliced out, and more. I love this whole concept, along with the lovely blue color of the whole thing.
Get the Unfinish Confidant for $20 at Baron Fig.