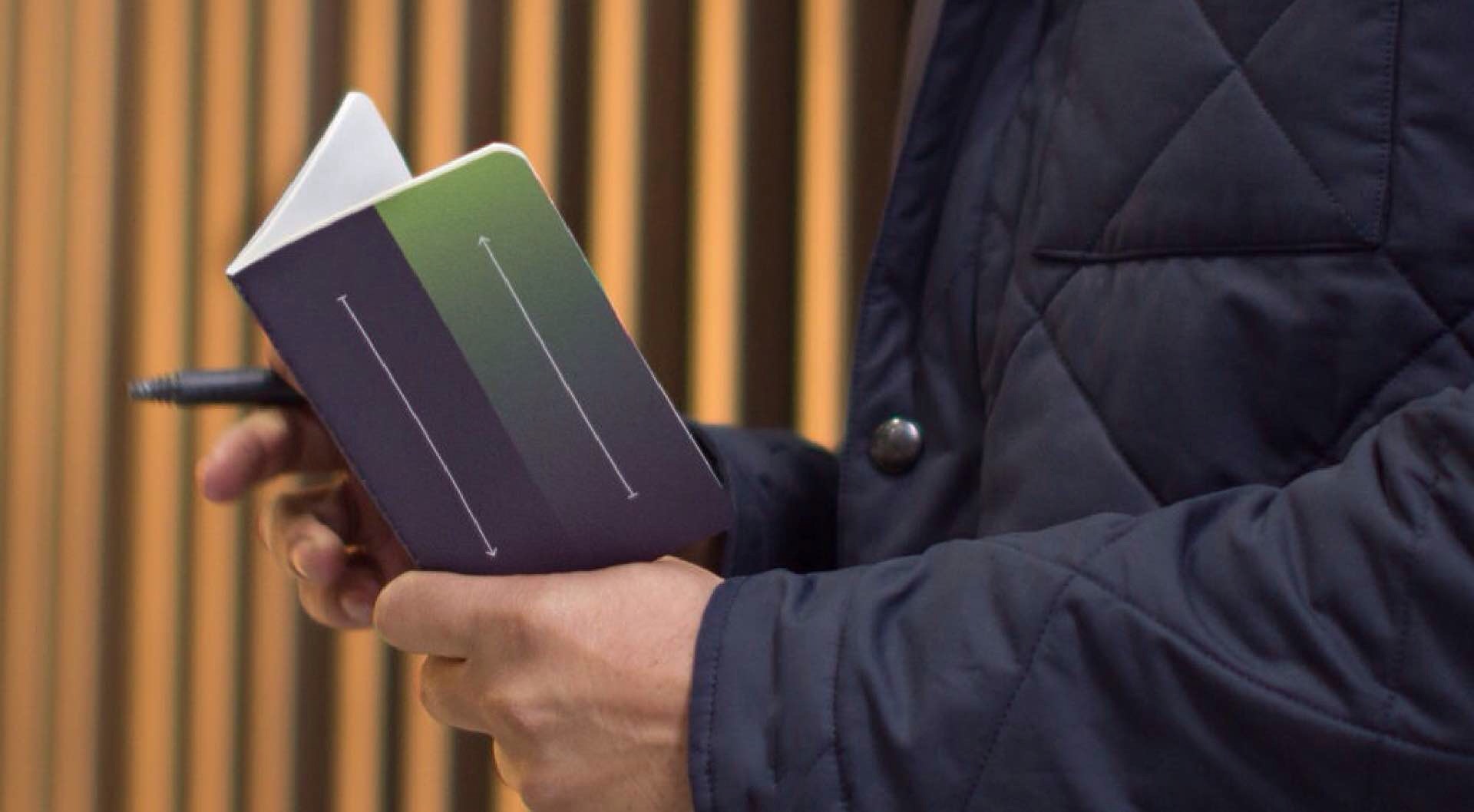 Baron Fig 'Time Travel' Apprentice Notebooks
To celebrate the new year, the guys at Baron Fig have released a special limited edition of their Apprentice pocket notebooks, which they've dubbed the Time Travel Apprentice.
Feature-wise, they're the same as the original Apprentice — each 3-pack comes in your choice of blank or dot-grid paper (which itself is of the acid-free fine grain variety), and every notebook has 6 perforated pages at the end, for times when you need to remove a sheet. The only difference is in the cover's extra touch of style.
As of this writing (Jan 18th, 2015) they are not sold out of this limited edition yet. Get a 3-pack for $9.00 while you still can.