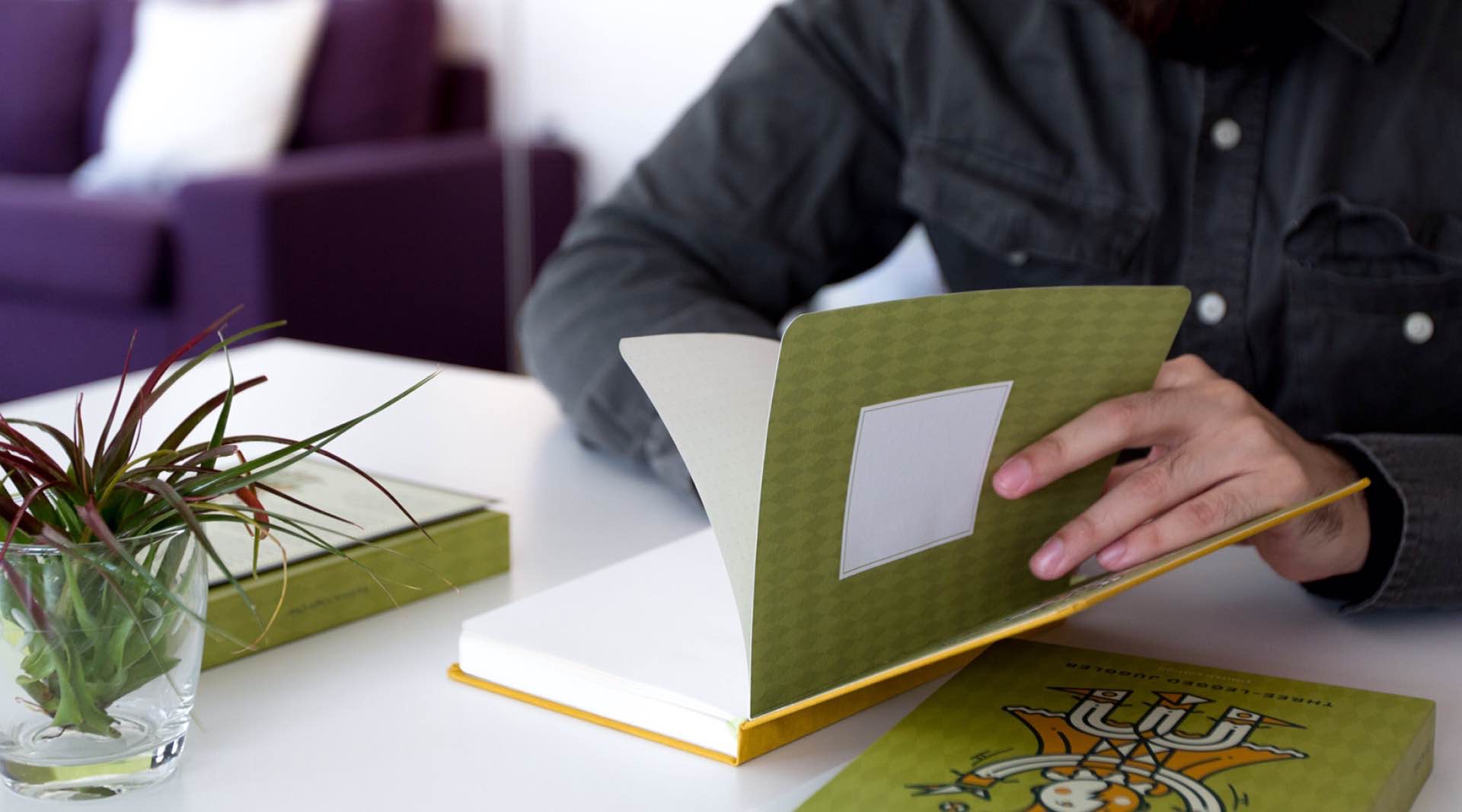 Baron Fig Three-Legged Juggler Orange Confidant Notebook
A few days ago, our editor-in-chief Shawn Blanc wrote the following about his Baron Fig Confidant notebook:
"My Baron Fig is has 192 some odd pages of nothing in particular. And yet, in aggregate, it's everything."
There's no better way to sum up what a notebook can mean to someone. We love our Baron Fig notebooks, and thus we were excited to hear about Baron Fig's new limited-edition version of the Confidant: the Three-Legged Juggler.
Inside, it's the same Confidant you know and love — 192 pages of acid-free paper in your choice of blank, dotted, or ruled. But outside is another story, with its bright orange cover instead of gray. It comes in a green box feauturing the three-legged juggler artwork by Baron Fig's friends at The Half and Half. Included in the box with the orange Confidant is a placard with a poem about the Three-Legged Juggler, which as Baron Fig describes, is "a tale of expectation, perception—and inner strength."
Nab this limited edition for $18 at Baron Fig while you can.