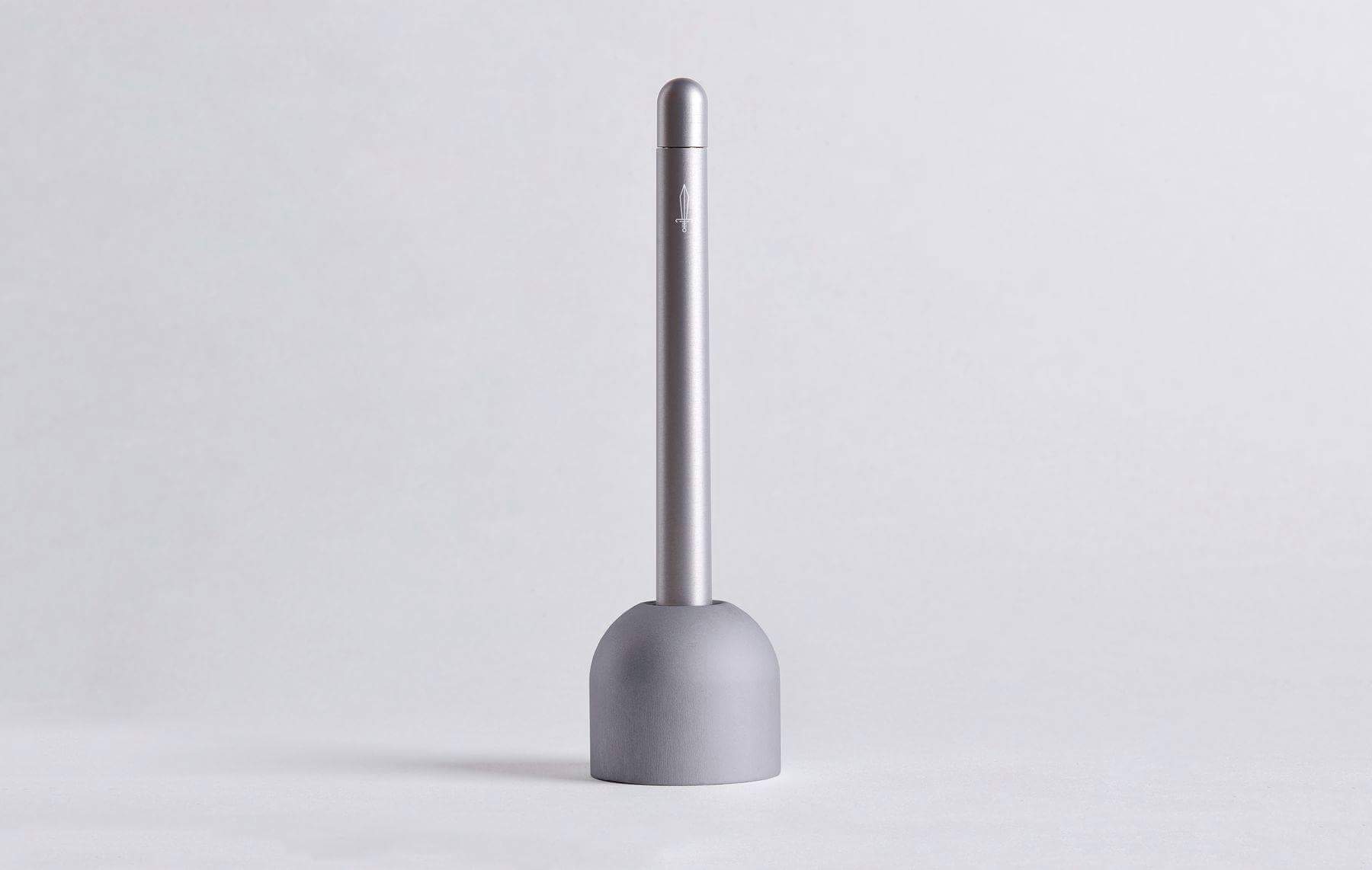 Baron Fig Squire Pen Stand
Baron Fig's aluminum Squire Pen already makes an excellent companion for the company's Confidant notebooks. Now you can give it a special home on your desk with their lovely new Pen Stand, machined from a single block of the same high-grade aluminum. If the pen is the sword by which ideas are captured, then this minimal stand is the stone.
Get it for $24 at Baron Fig.