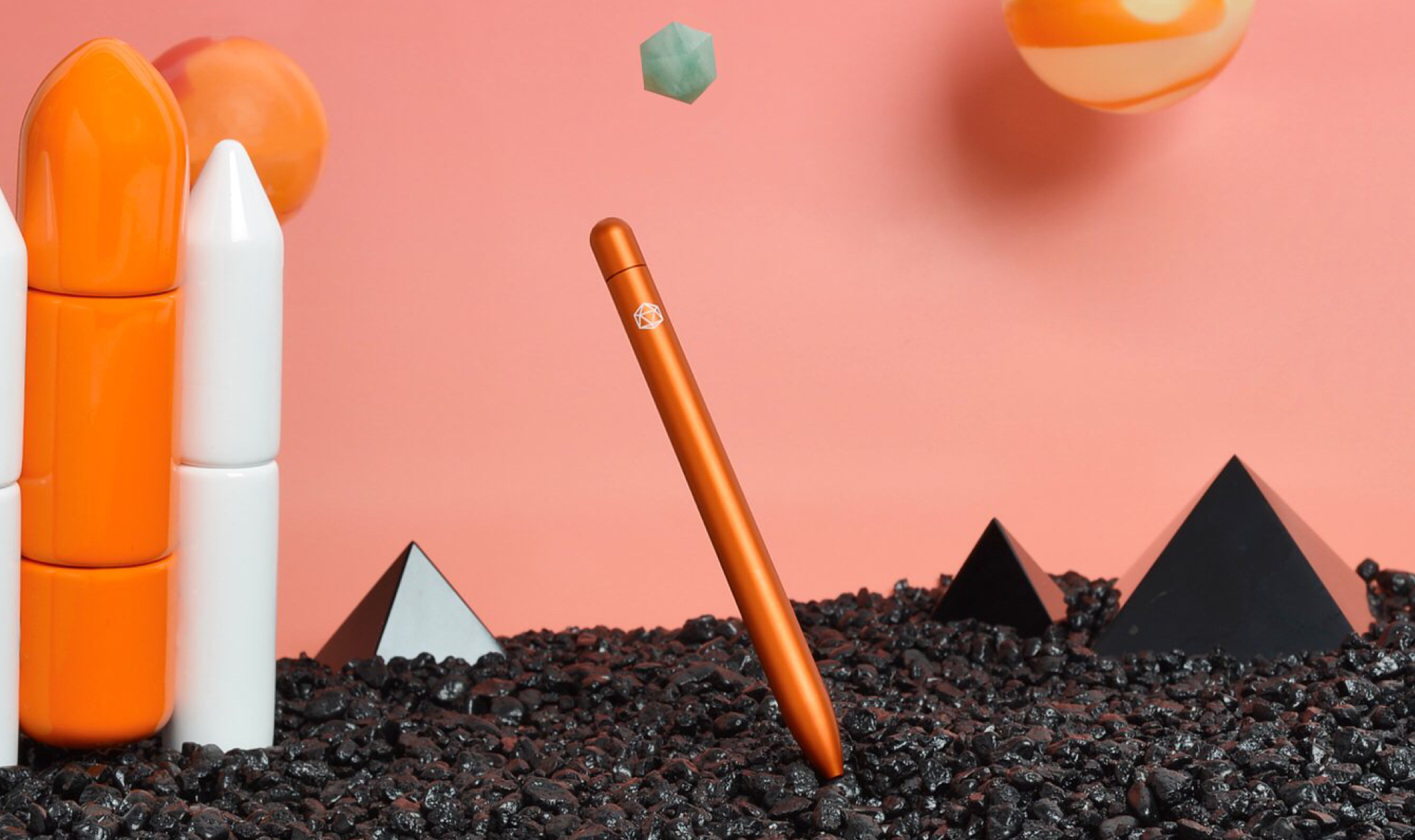 Baron Fig "Mysterium" Squire Pen
Our friends at Baron Fig have released a limited-edition, science fiction-inspired version of their aluminum Squire pen, which they've dubbed "Mysterium".
Like the original Squire, the precision-weighted Mysterium pen is machined from a solid block of high-grade aluminum, but this one sports a gorgeous warm orange color — meant to evoke hazy sunsets on distant planets — and etched with an icosahedron (basically a 20-sided die) emblem. It looks pretty cool on its own or in their Squire Pen Stand.
What's even more fun is that they collaborated with writer Harry C. Marks — who you may know from the Curious Rat blog or the Covered podcast — to create a short sci-fi story called "Searching for Mysterium" that accompanies the pen (which can be read at the bottom of the product page):
The room vibrates around me as I reach for it. It carries within it an energy, a force unlike anything I've ever felt. It amplifies my cognitive abilities tenfold and my mind expands beyond the edges of the universe. I wrap my gloved hand around the object and pull it toward me. The room disappears in a flash of white light.
The Mysterium Squire pen is available for $60 at Baron Fig.