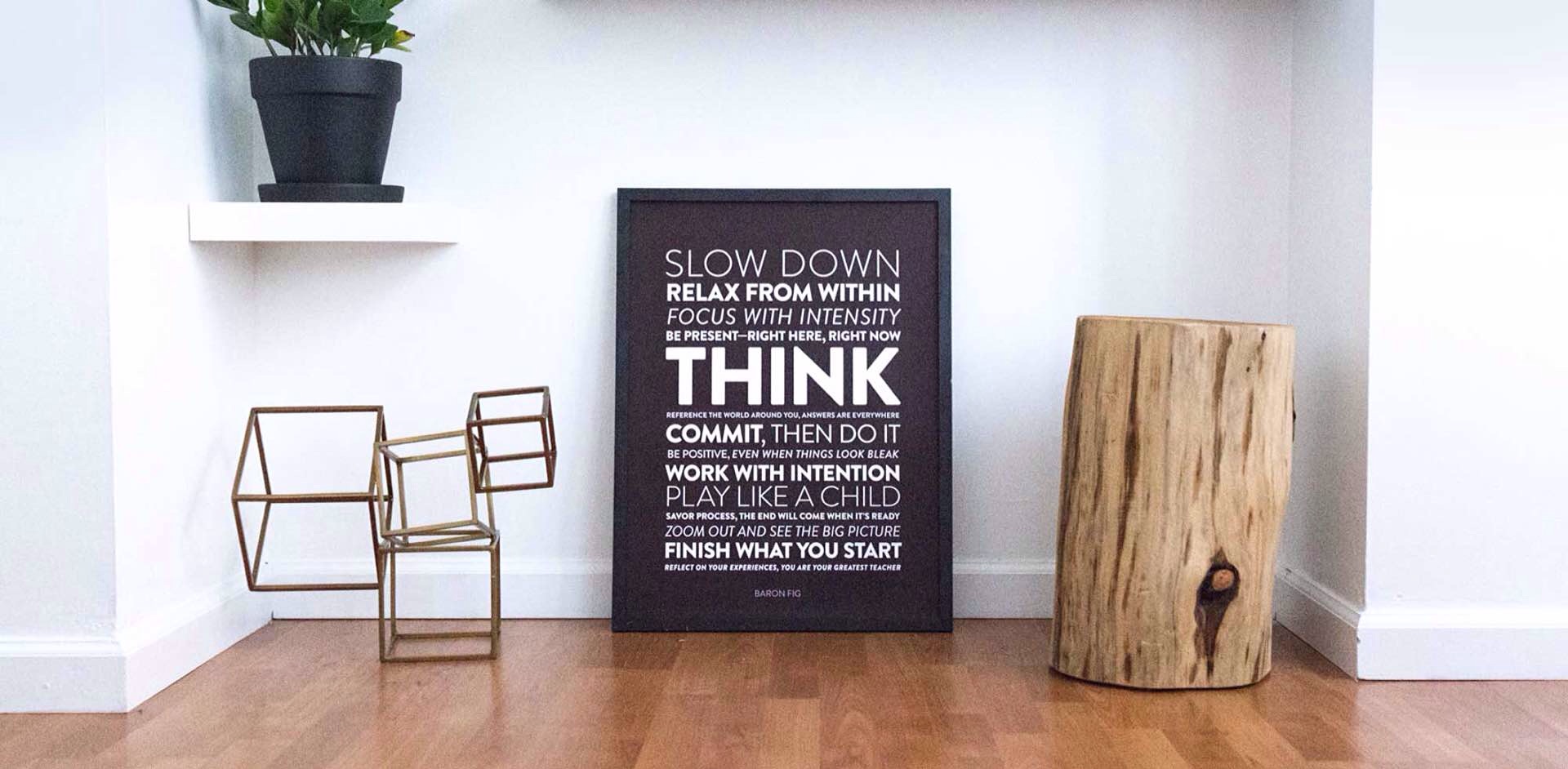 Baron Fig 'Manifesto' Print
Our friends at Baron Fig are mostly known for their lovely notebooks and memo books. Just this morning though, they're dipping their toes into the silkscreen print business with their new Manifesto print.
This 18″ x 24″ poster features a list of principles taken from owner Joey Cofone's own notes over the years, each of which can help you do better work. Hang it in your home or workspace as a constant reminder to slow down and be present during your creative process. Each manifesto is printed on heavy, archival-grade, acid-free stock so you don't have to worry about it lasting a long time.
Get one for $25 at Baron Fig. Free shipping in the US.
---
Be sure to also read our interview with the Baron Fig guys from last November.