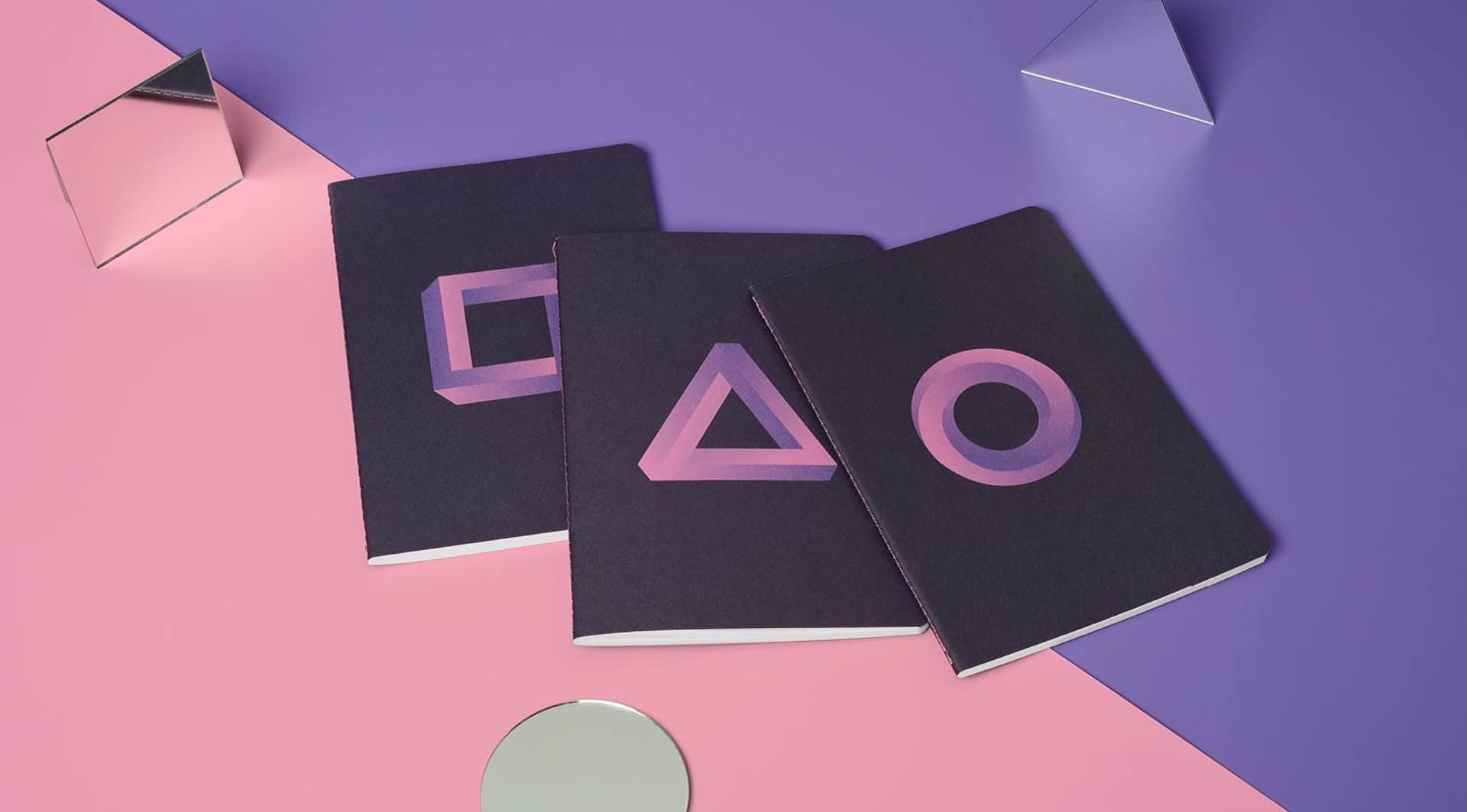 Baron Fig "Infinity" Vanguard Notebooks
Our friends at Baron Fig are never ones to rest on their laurels. This week they unveiled yet another limited-edition set of notebooks, dubbed Infinity.
Based on their Vanguard softcover notebooks, the three dark covers of the Infinity edition notebooks each display an impossible object — á la the Penrose triangle — in retro-futuristic color schemes. They also sport pink stitching, which is a great touch. Each 73-page notebook in this edition measures 5.4″ x 7.7″, the same size as Baron Fig's flagship Confidant.
Get the Infinity three-pack for $14 at Baron Fig.