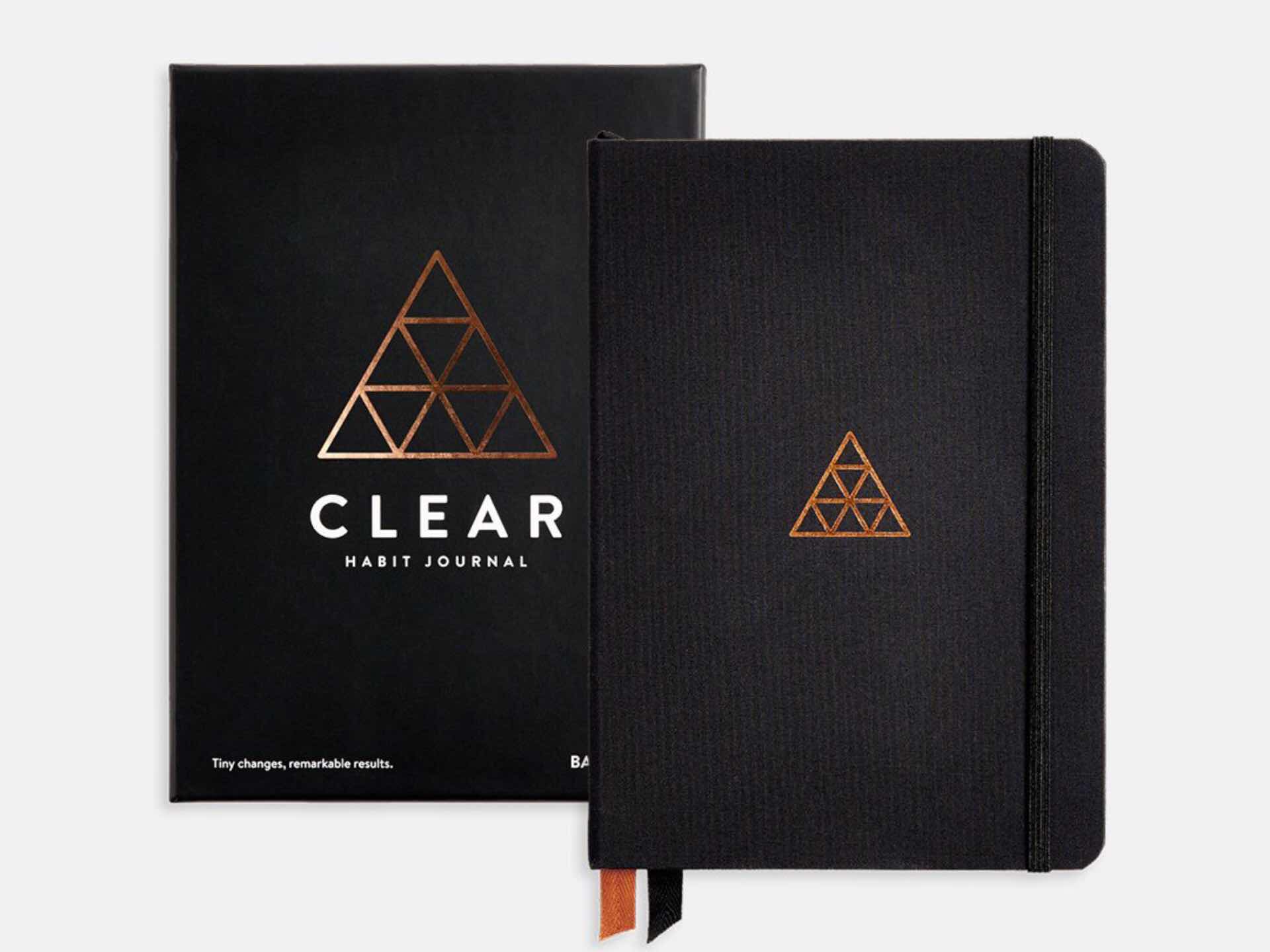 Baron Fig + James Clear "Clear Habit Journal"
Our friends at Baron Fig teamed up with healthy habits guru (my term, not his) James Clear — whose first full-length book we featured here last year — to create the Clear Habit Journal, a combination of dot grid notebook, daily journal, and habit tracker.
The majority of this clothbound hardcover notebook's pages contain the dot grid you've come to know and love from Baron Fig's previous notebooks, but with handy yet subtle plus (+) and minus (-) markings around the edges to help you easily split pages into halves and thirds.
However, it gets more interesting at page 190. From there, you'll discover 12 perforated "habit tracker" templates — enough to cover every month for a year 😉 — each of which offers several lines for tracking individual habits you've stuck with (or not) over time: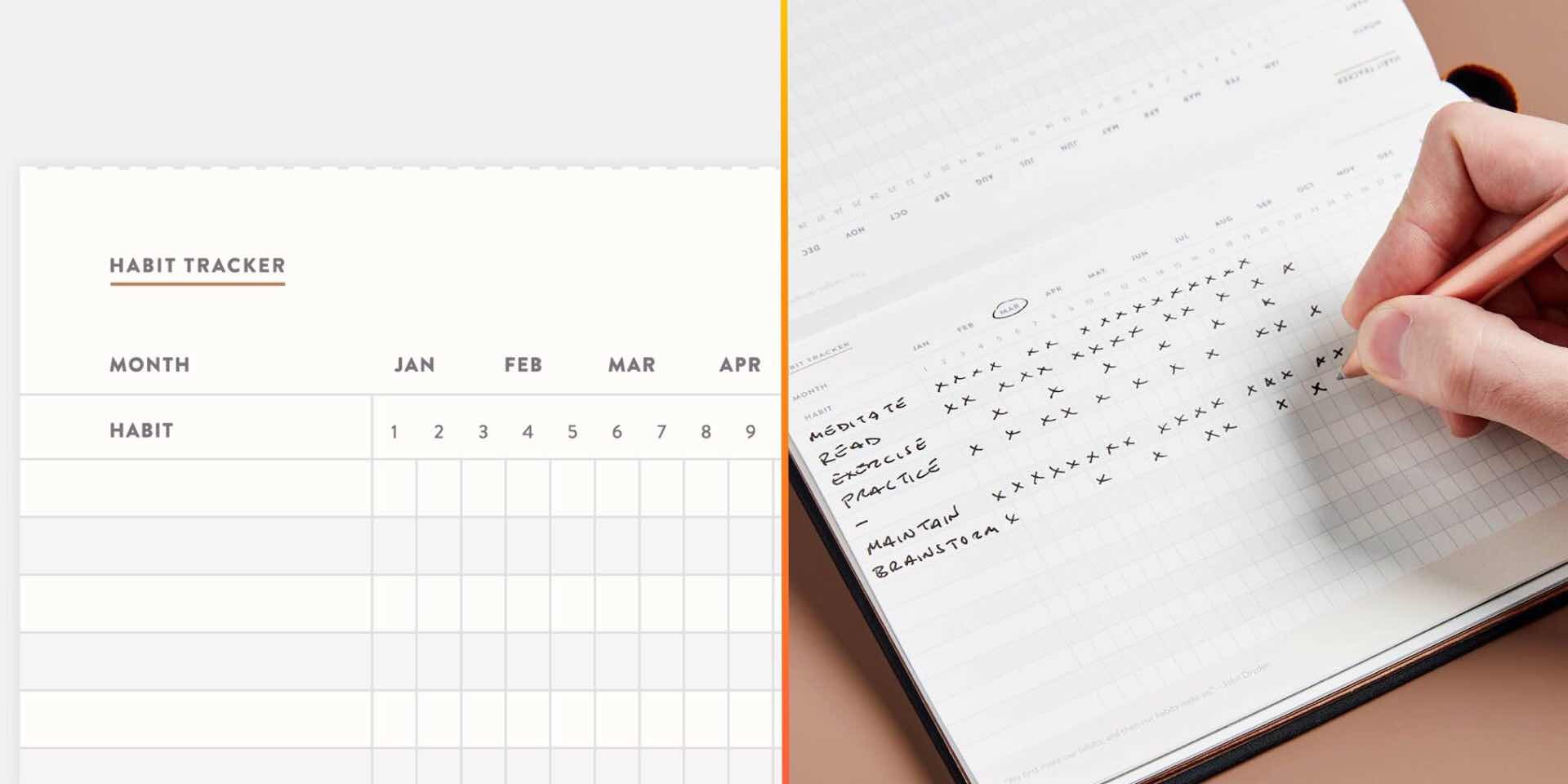 Also included is a one-line-per-day journal section that makes it super easy to form a daily journaling habit, along with a full index (across two full spreads) where you can log the notebook's contents for fast reference later.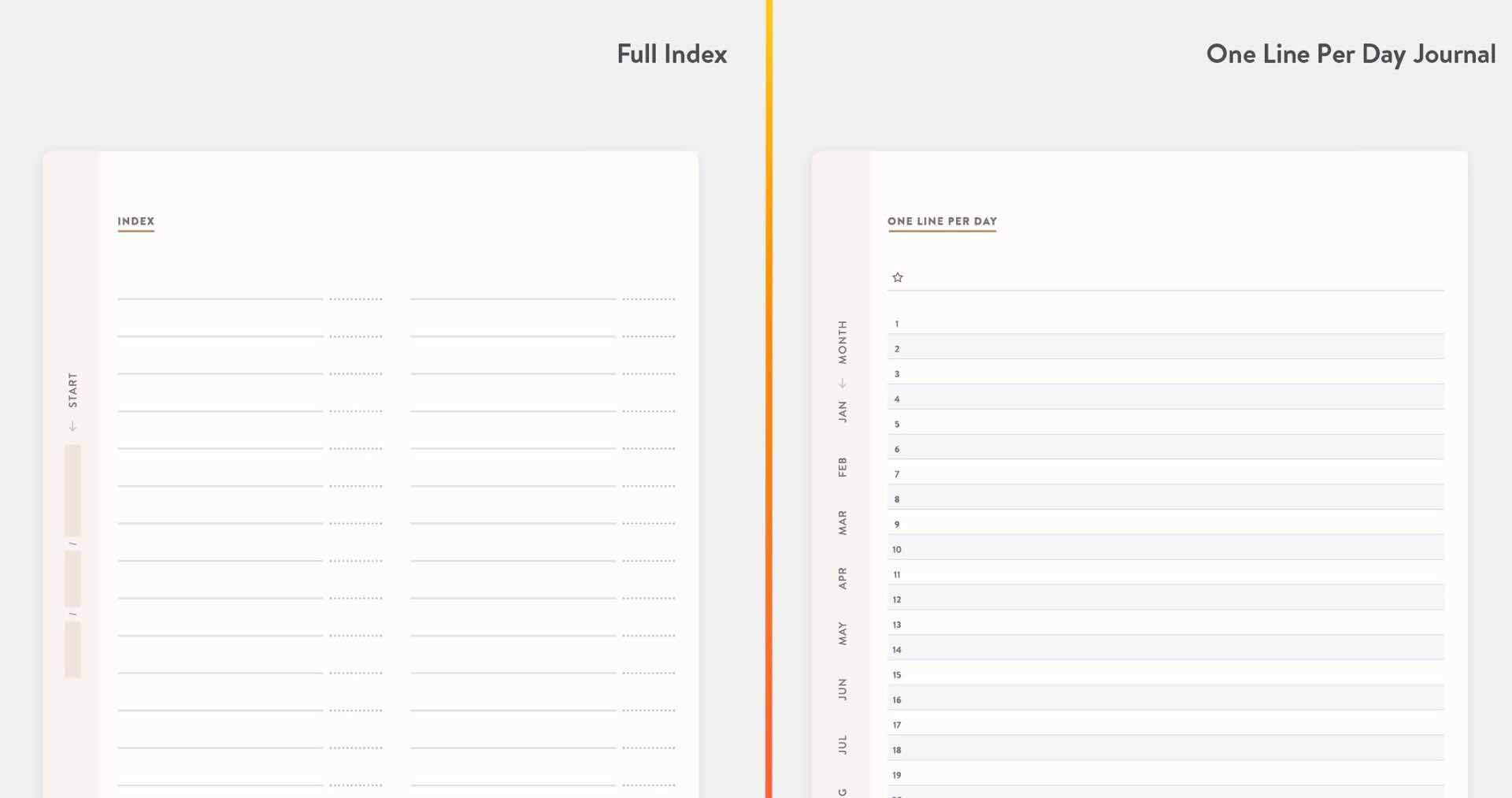 The Clear Habit Journal is $24 or $28 at Baron Fig depending on whether you buy the "Flagship" (medium) or "Plus" (large) size, with an option to add James Clear's Atomic Habits book to either one as a $46 or $50 respective combo package that makes for a wonderful gift to someone.