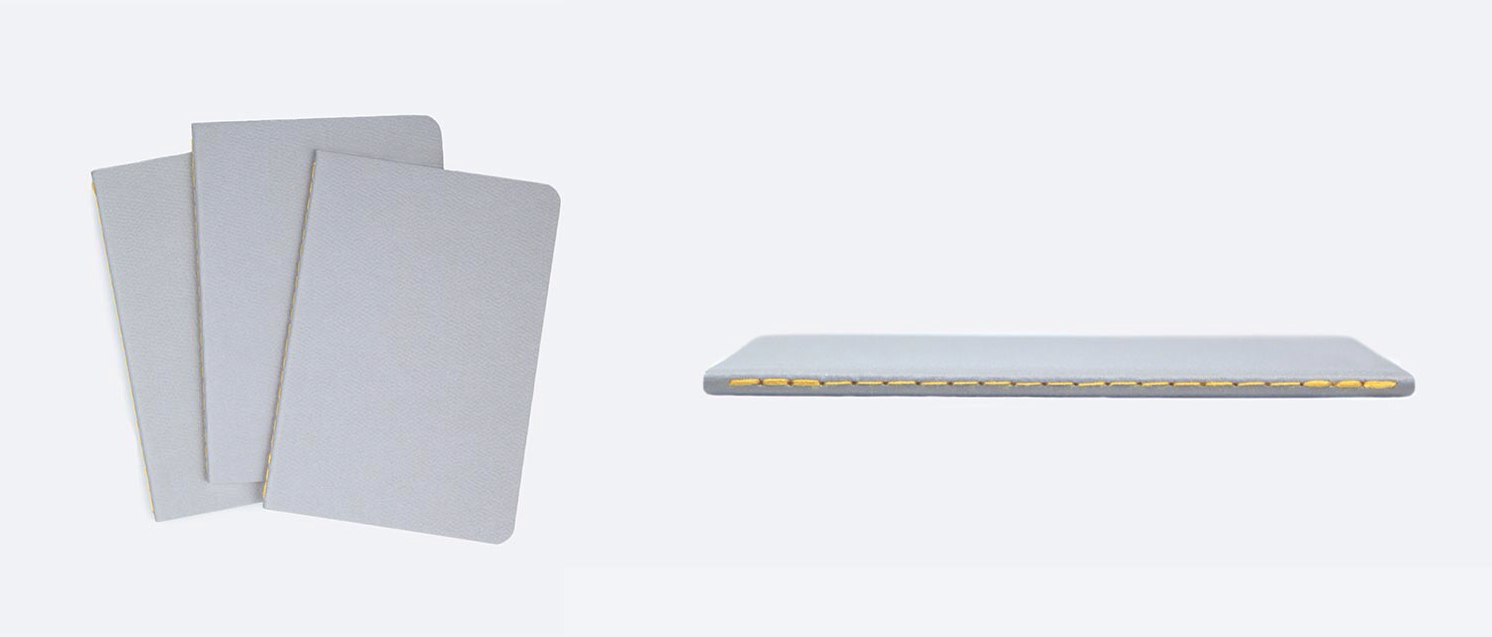 Baron Fig Apprentice Notebook
Baron Fig, creators of the beautiful Confidant hardcover notebook, have just begun shipping the smaller (but equally lovely) Apprentice pocket notebook. As they've made clear in the video trailer, the Apprentice is all about capturing ideas anywhere.
It comes as a 3-pack, in your choice of blank, ruled, or dot grid paper—an acid-free, fine-grain variety that takes most pens and markers well. I appreciate thoughtful touches such as the overall minimal design and six perforated pages at the end of the book.
A single three-pack is just $9. Upgrading to a double-pack gets you free shipping, while a triple-pack is free shipping and saves you a few bucks. Pick up a Confidant while you're at it and in return, Baron Fig will plant a tree.