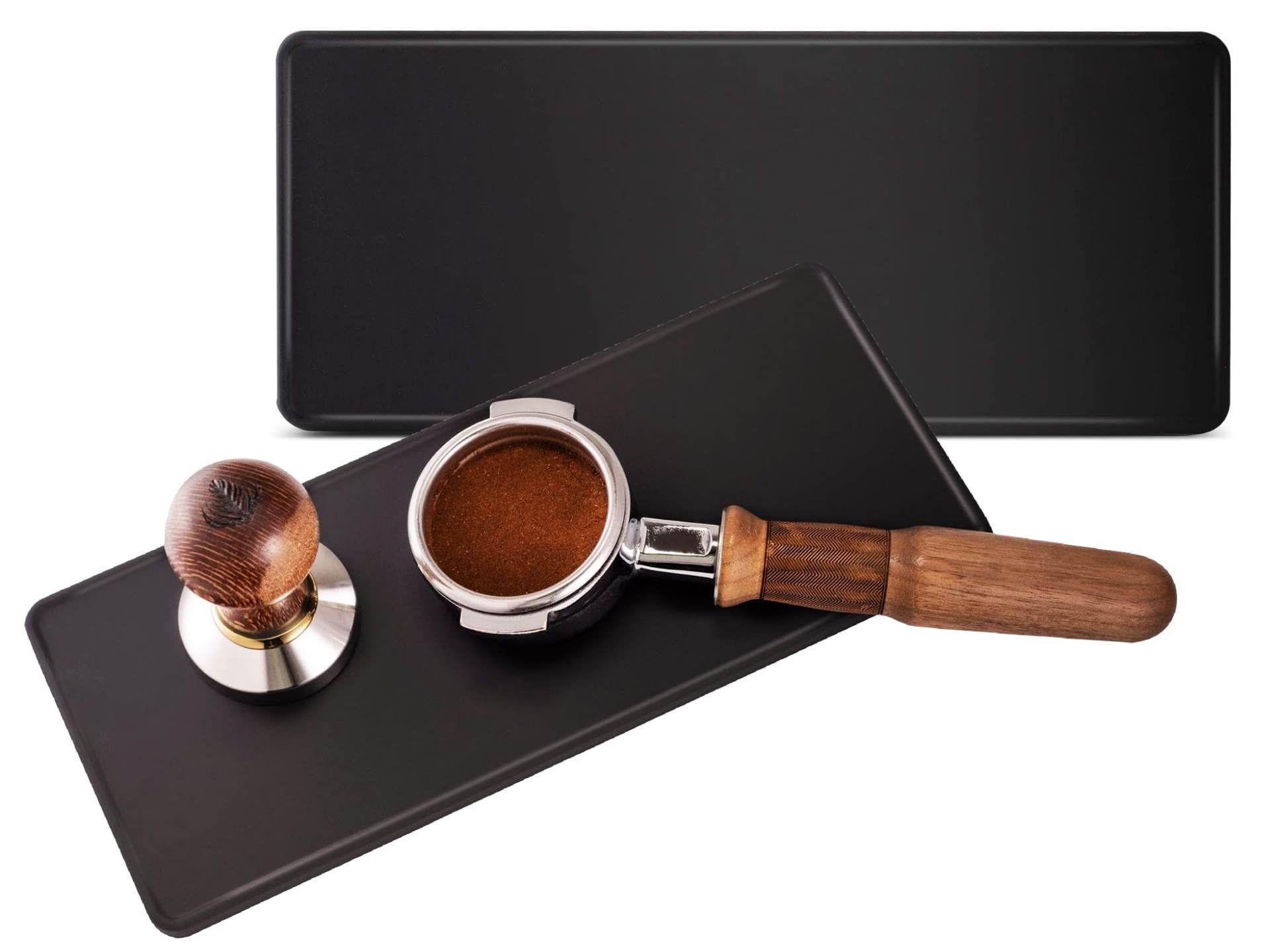 Barista Basics Espresso Portafilter Tamping Mat
Tamping espresso into your portafilter day after day can wreak havoc on your countertop after a while. You can always throw down a folded towel to provide some cushion, of course. However, I find it more elegant to have a tamping mat like this that always lives at one's espresso station.
It's made from thick food-grade rubber that happens to be quite oil-resistant in case you accidentally spill a lot of coffee grounds on it (and as any espresso enthusiast will tell you, it will happen eventually). The slightly raised edges all the way around will keep those grounds contained as well. And finally, the mat is super easy to clean; all you have to do is rinse it under water.
This is the type of portafilter mat that's heavy-duty enough for coffee shop usage, so it's more than sturdy enough for your home espresso setup.
There are three sizes/styles to choose from: