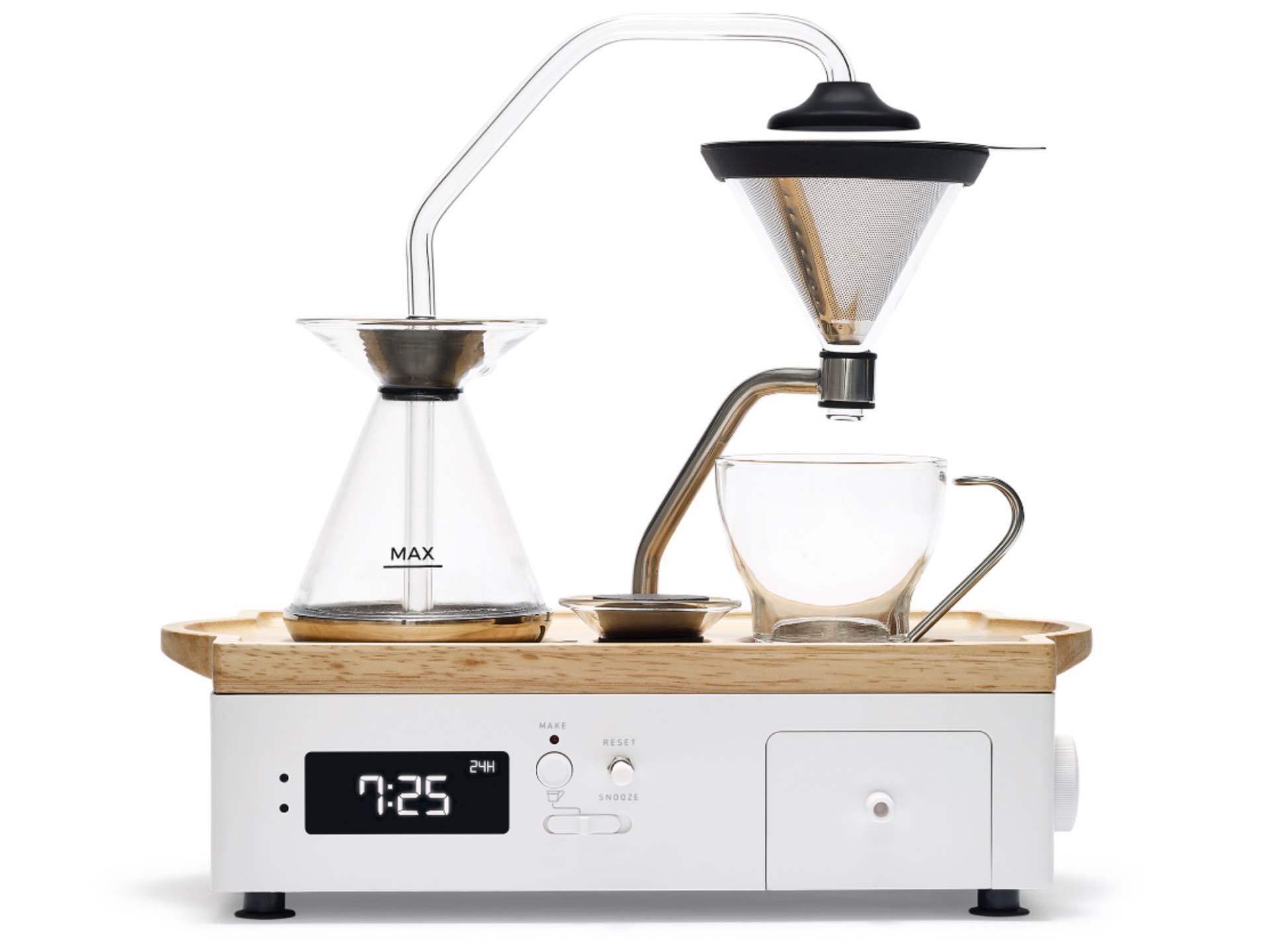 The "Barisieur" Coffee-Brewing Alarm Clock
Ever since I was a kid, I've always wanted one of those Rube Goldberg-like contraptions from the movies that automatically does all the breakfast-making as you wake up, so you never have to lift a finger before food and coffee makes its way to you, fully prepared for your enjoyment.
Until my dreams of laziness are realized, this coffee-brewing alarm clock will have to do. Dubbed the "Barisieur" — which you might've seen on Kickstarter back in June 2016 and again last June — this personal bedside barista automatically wakes you up with a fresh cup of coffee at whatever time you set, the aroma of which alone has got to be the best way to pull someone out of slumber.
You can watch this review video to see what it's like in the hands of a real coffee geek:
https://www.youtube.com/watch?v=9KH5rnRiKCg
As she points out, you do have to set up the grounds and such the night before, so it's not going to be as excellent a cup of coffee as getting up and grinding beans right beforehand, but hey, you still get to wake up and simply grab your cup of freshly brewed coffee. And what's more, it has a slot that keeps a little thing of milk/cream cold, so you don't even have to get up for that!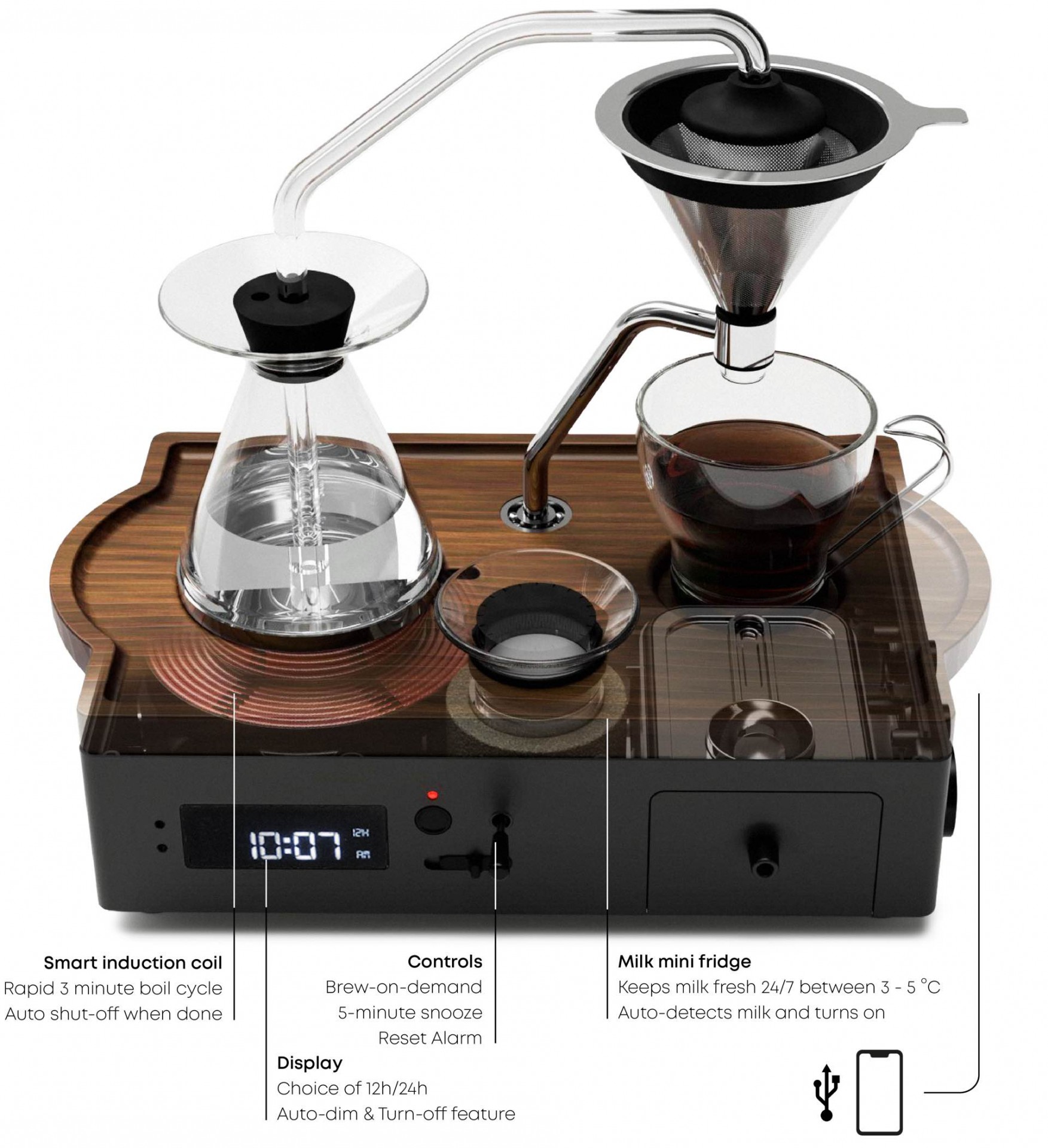 What I'm saying is, enjoy this delightful future world you live in, folks. Your ancestors never could've dreamed of having this.
You can get the Barisieur in white or black for $445 USD at Joy Resolve. Be sure to check that you have the correct voltage option selected for whatever country you live in (I've linked to the US versions here).