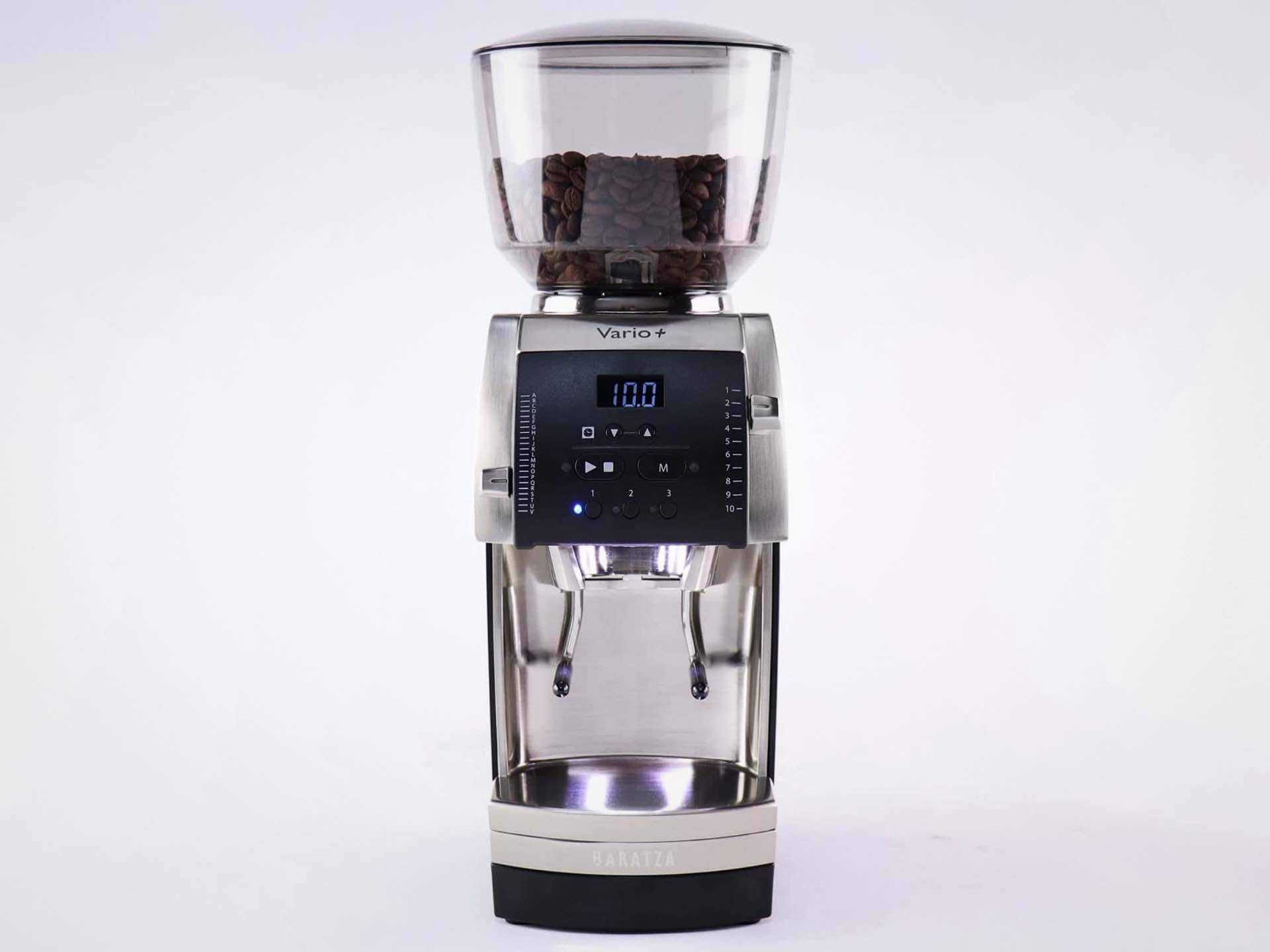 Baratza Vario+ Coffee and Espresso Grinder
Back in October Baratza announced their next-generation Vario+ coffee grinder, which follows in the footsteps of the award-winning original Vario.
The Vario+ brings some nice upgrades to the table, in the form of an all-metal grind chamber (previously plastic), updated adjustment arms and knobs, an integrated LED barista light for monitoring your grounds level, and a high-visibility backlit LCD display with an improved user interface.
Inside that upgraded metal grind chamber are 54mm ceramic flat burrs that deliver superb grind uniformity — whether you're grinding for espresso, French press, or anything between — while reducing the heat friction that could otherwise ruin the coffee beans as they pass through.
Dialing in your grind is also easy to do, thanks to the 10 macro settings (pictured below, right) that are divided into 22 micro steps (below, left), totaling 220 grind settings: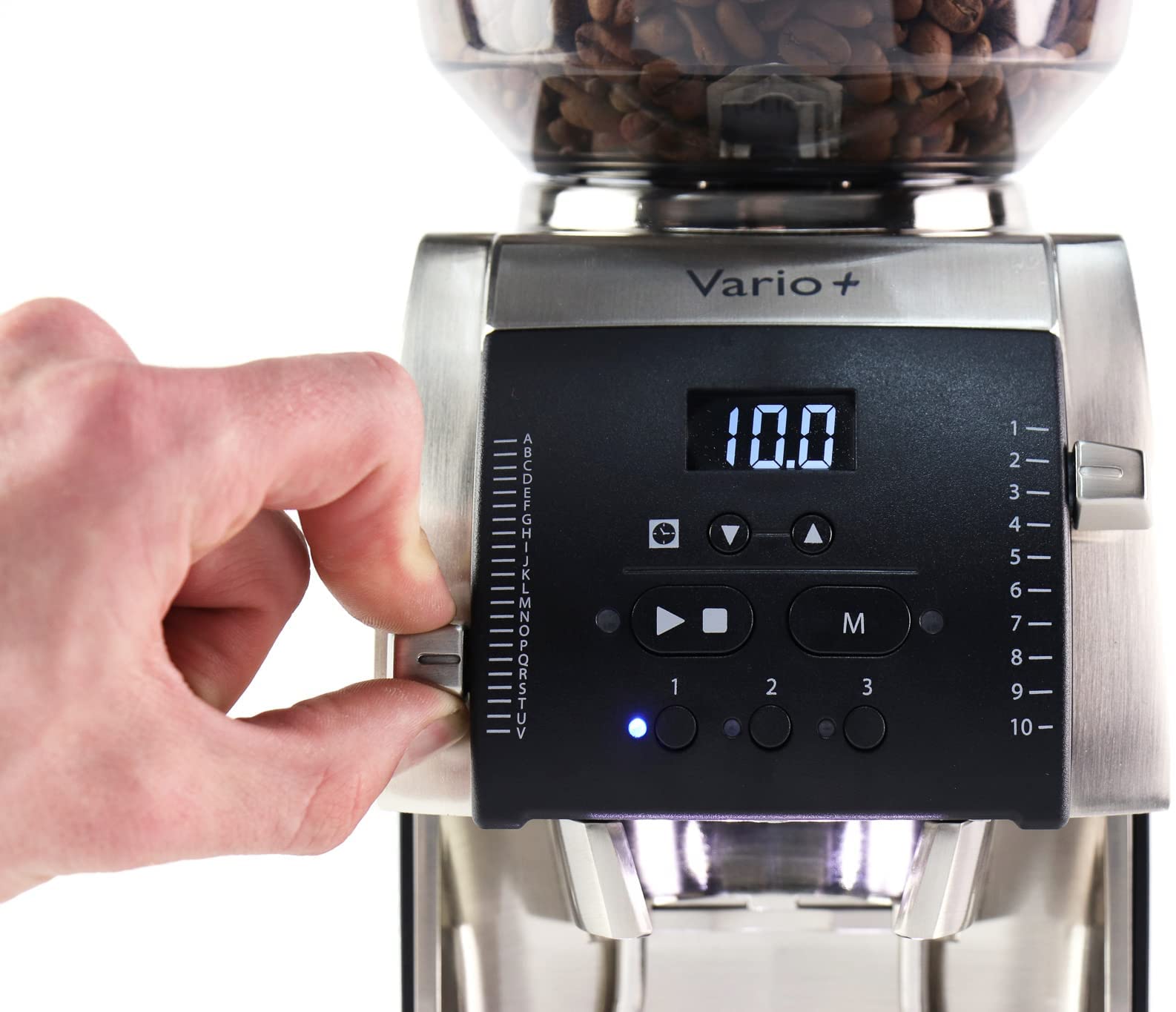 In short, the Vario+ is an all-purpose workhorse for the home brewer who craves flexibility in their coffee-making setup. It really does it all, and it does it well.
Now, this is the part where you might want to hide your wallet: The Vario+ is currently $599 on Amazon through a third-party seller. Yeah, I know. 💰💸
There are other places online where you can purchase it for $530, so do check around before you buy. Stock has been pretty limited though, so you may have to take what you can get.