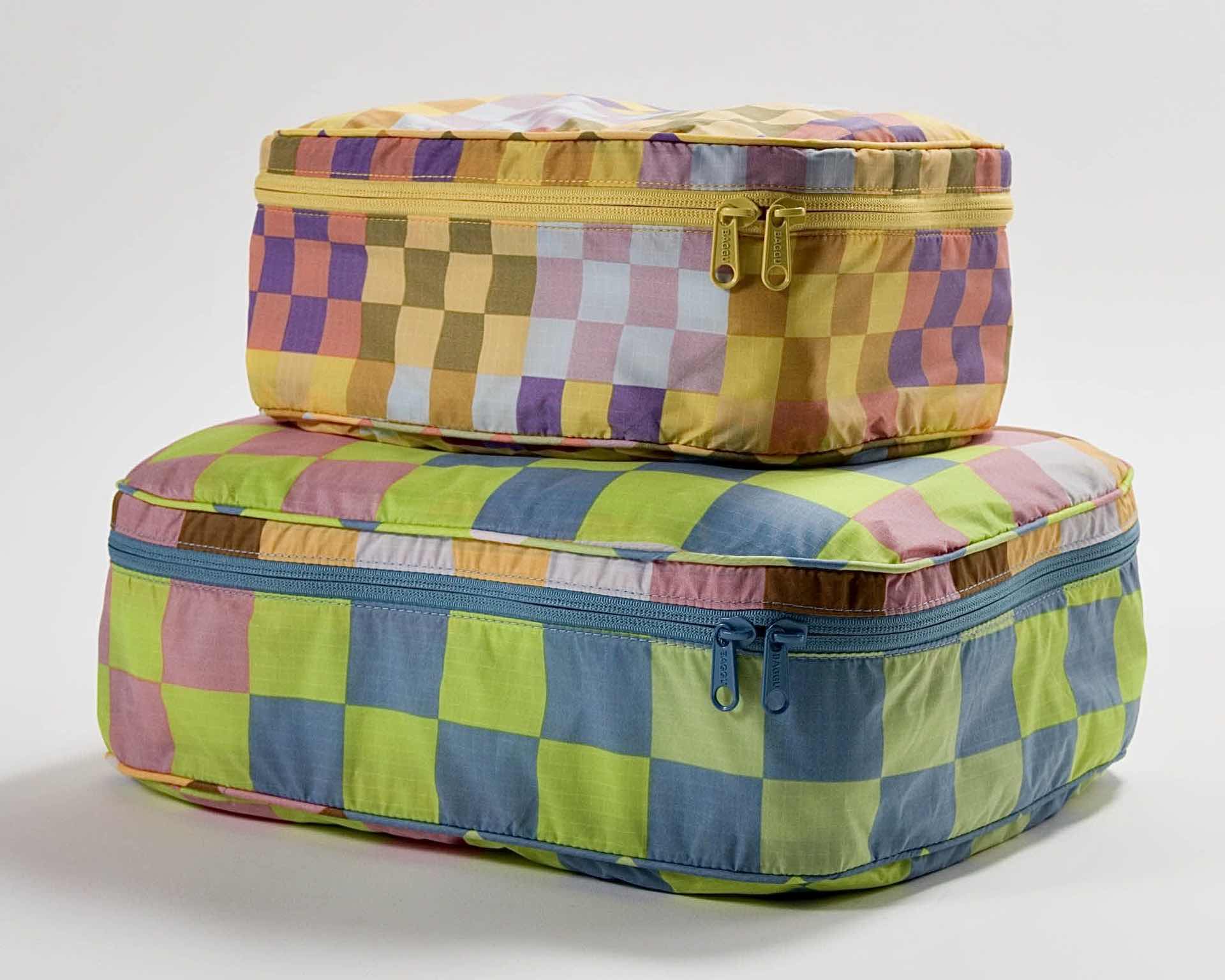 BAGGU Recycled Nylon Packing Cubes
BAGGU, who you may remember as the makers of these colorful face masks a while back, also offers a series of brightly patterned storage cubes made from recycled ripstop nylon. Like any packing cube sets, these handy little bags make it easier to organize your luggage, your closet, your dresser, or anything really. These just do it with more style.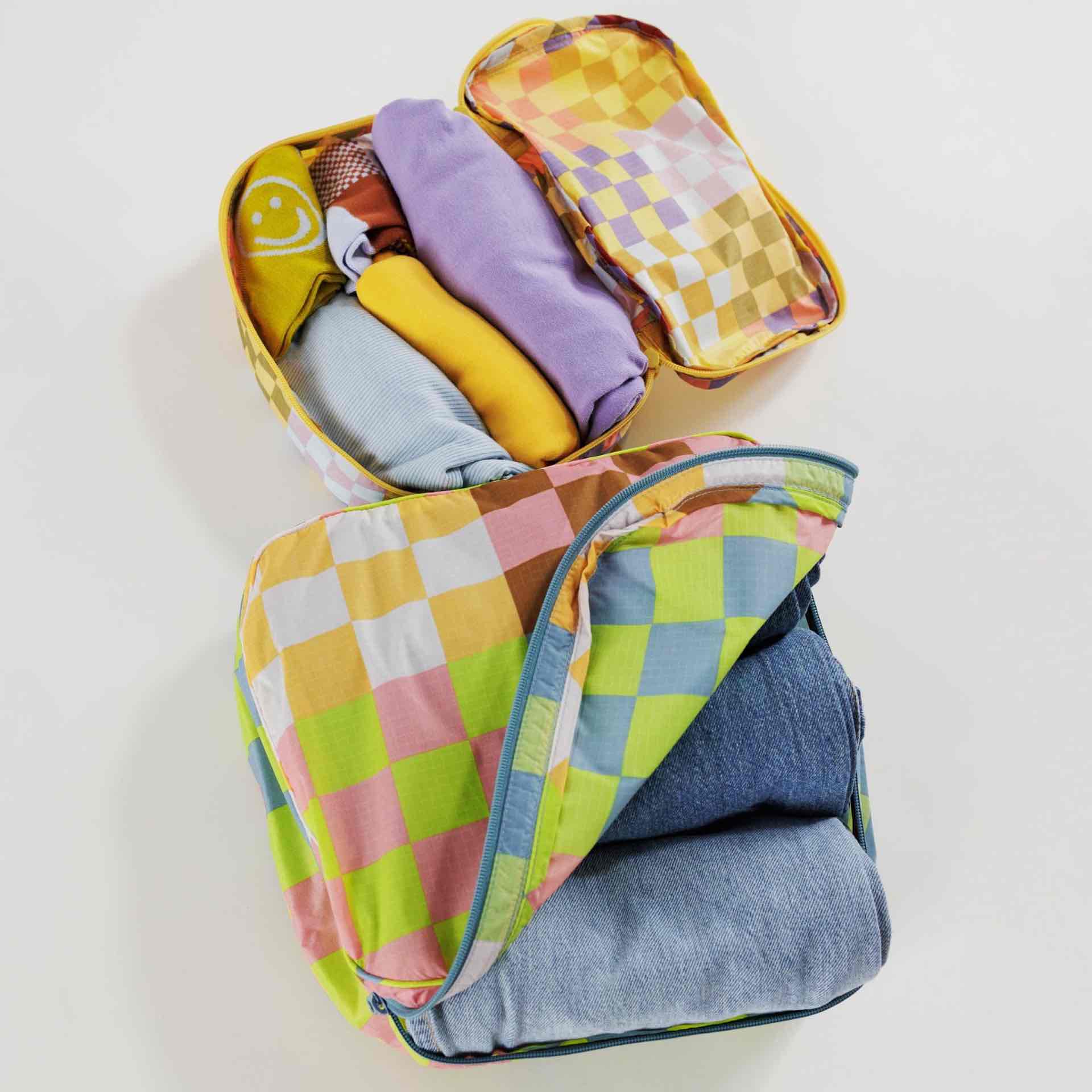 This company makes a point of being sustainable, and here's what they have to say about the fabric used for these packing cubes:
Starting with our Spring 2022 collection, all of our ripstop nylon styles — including our namesake reusable bags — are made with 100% recycled material. […] We use a recycled nylon filament yarn produced from pre-consumer waste, which means we're saving scrap material from being landfilled, and in turn helping conserve petroleum resources and reduce greenhouse gas emissions.
As that page notes further down, they also offer a recycling service for that fateful day when your bag has "schlepped its last load." I always dig this type of mentality in a business; more companies out there should get on board with it.
A set of two BAGGU packing cubes — one large, one small — is $34 on Amazon and they've got several styles to choose from: "Checks-on-Checks" (pictured in this post), "Consignment Florals", "Electric Strawberries", "Farmer's Market", "Happy Mix", and the plainest design of them all, "Lake".