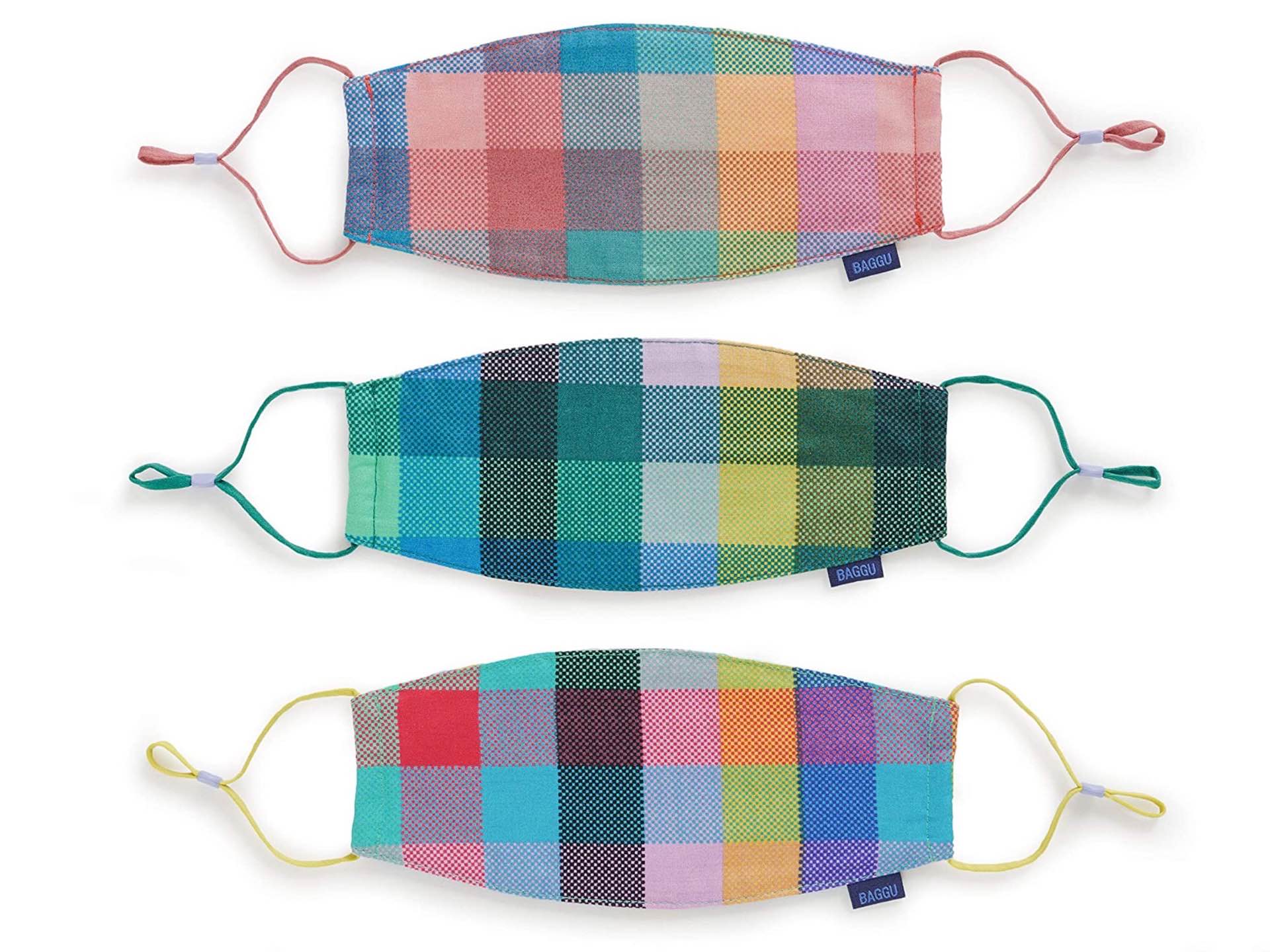 BAGGU Madras-Patterned Double-Layered Cotton 3-Mask Set
Even with the relaxed mask guidelines coming down the pipeline, I have a feeling that people going out with masks is something that'll be sticking around for at least a while. Maybe it'll never fully stop being a thing even, because who knows when the next outbreak will hit? (Then again, I tend to be a doom-and-gloom guy by nature, so I could be overthinking this whole thing.)
Anyway, these madras-patterned cotton masks — designed by BAGGU founder/CEO Emily Sugihara — are certainly a colorful way to express yourself even as you cover your face.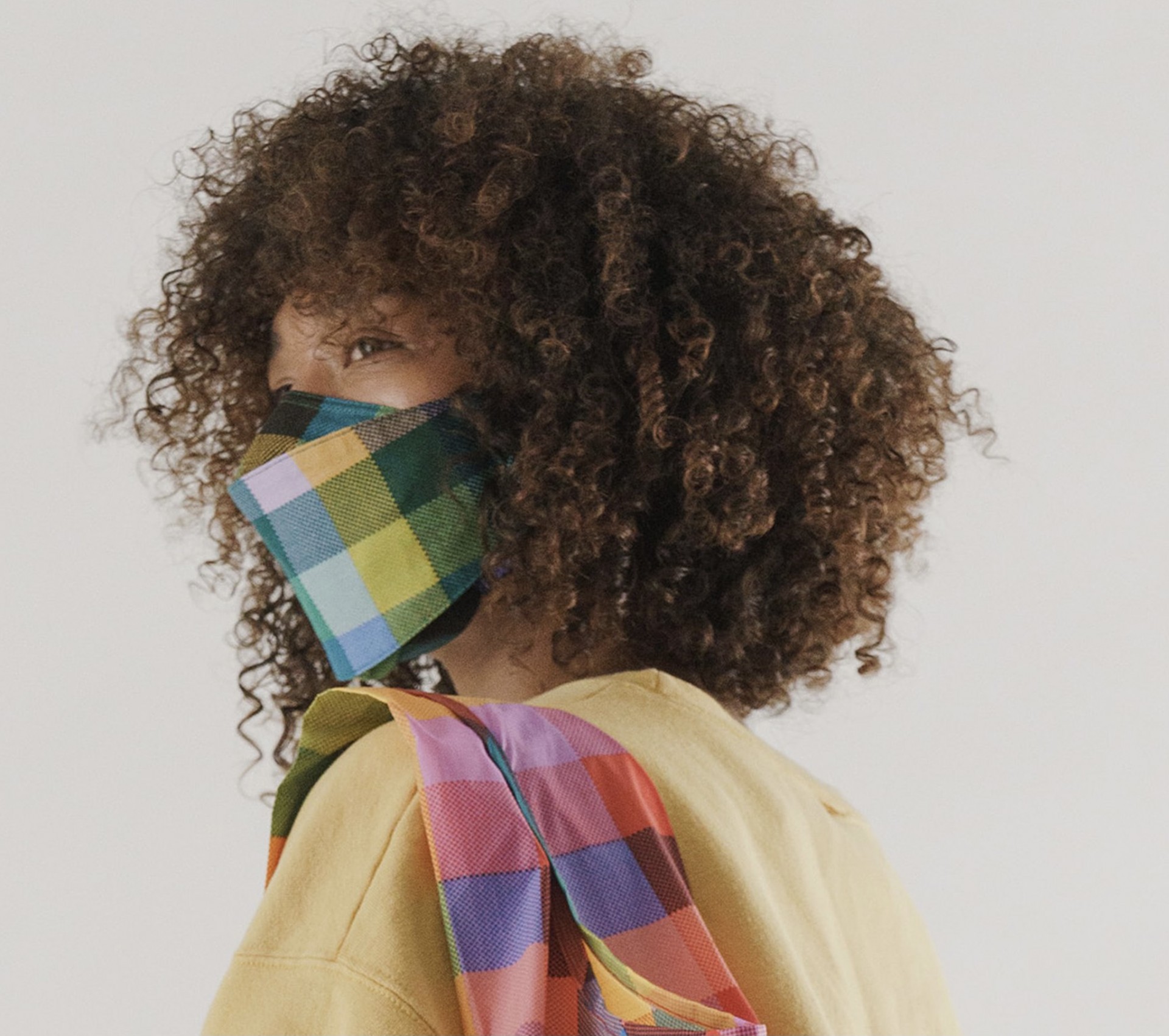 Made from a double layer of 100% organic quilter's cotton, the dense weave and thick threading of these masks makes them extra effective (versus typical cotton) at blocking respiratory droplets and particulates without sacrificing breathability or comfort. You can wash them in a machine or do it by hand with warm soap and water, whichever you prefer.
Other features include a pocket for inserting a filter if you like (not included), elastic ear loops with adjustment beads (up to 5″ max loop length), and an adjustable nose wire.
Get this multicolored mask trio for $32 on Amazon.