Baby Jogger "City Mini GT2" All-Terrain Stroller
If you need a stroller that can comfortably handle just about any kind of environment and you're willing to pay a pretty penny for that capability, Baby Jogger's City Mini GT2 needs to go on your watchlist. Doesn't matter if you're using it on rough pavement, bumpy sidewalks, hiking trails, gravel paths, grassy hills, or even certain kinds of beach sand — this stroller can handle it all.
The secret lies in the GT2's all-wheel suspension and the large "forever-air" rubber tires, which work together to soak up the majority of terrain bump-age for a smoother ride that can be maneuvered one-handed with ease. And speaking of, the stroller also folds single-handedly from the handle at the back of the seat, which can be a real godsend if and when you ever have to take the stroller on public transportation (or simply when loading it into your car).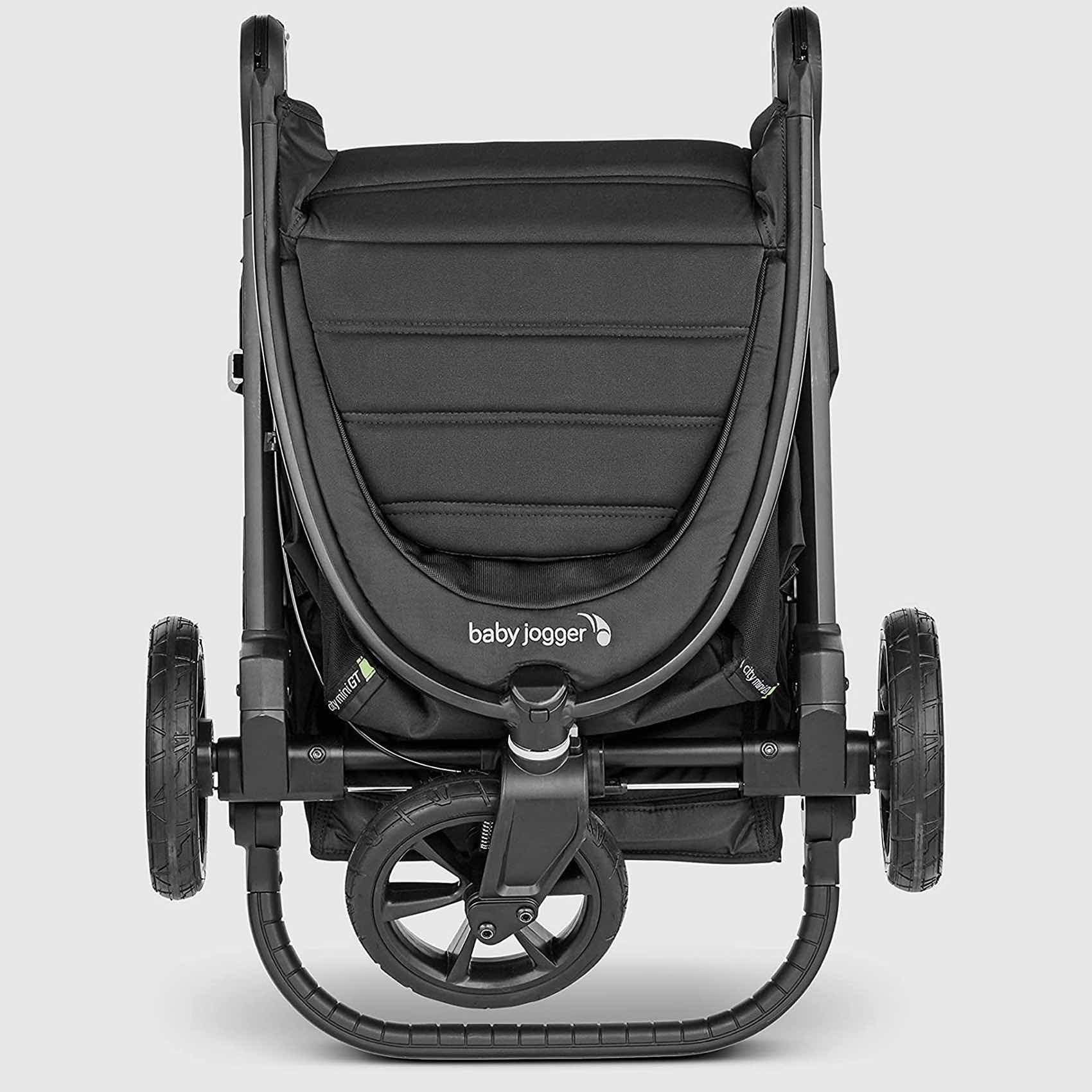 The GT2's handlebar is height-adjustable with the push of a button, so any parent or caregiver can push the stroller without it feeling awkward to grip. It also has a fairly roomy seat area, so even especially tall kids can still ride comfortably over the years.
One of my favorite little features is the fact that the canopy's "peek-a-boo" window cover is held in place with magnets instead of loud velcro strips, so you can check on a sleeping baby without waking them. Those kinds of touches really add up to a great product, and it's worth every cent.
Get the Baby Jogger City Mini GT2 for $390 on Amazon in a variety of colors. They also have a double-stroller version for $650.