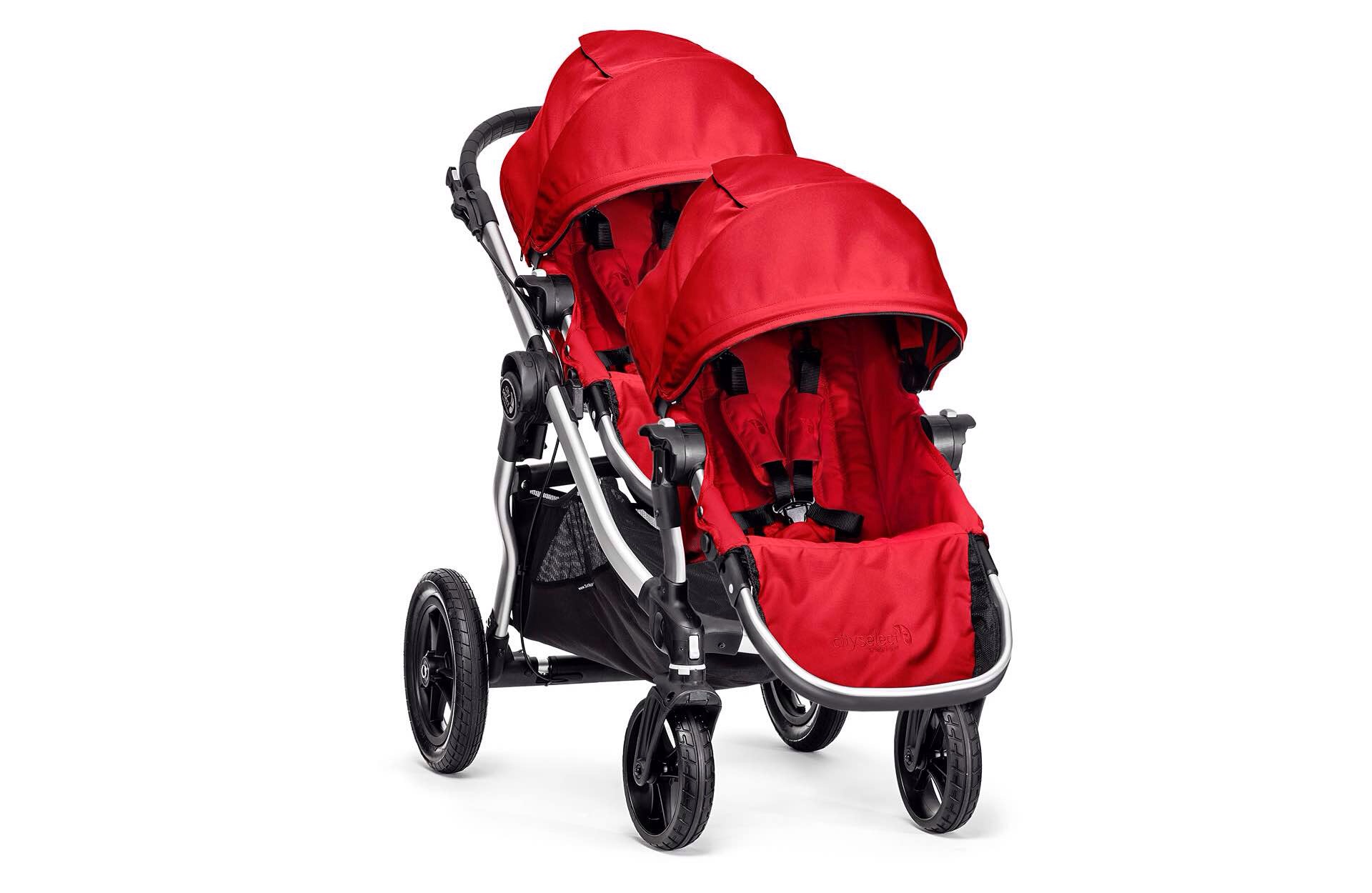 Baby Jogger 2014 City Select Double Stroller
Though my wife and I have only one kid, we've used double strollers many times over the years due to her various nannying side jobs. We quickly found that we hated side-by-side models, no matter how "sporty" — they're harder to maneuver and fit through doors, plus they take up a rude amount of walkway width. For us, tandem strollers are the way to go.
The one we like at the moment is the Baby Jogger City Select with a second seat. At $500, it's certainly not the cheapest option around but it has every other factor working for it:
It has a ton of configuration options, including being convertible between double- and single-stroller modes, and the ability for both seats to face forward or backward. The handlebar is also moderately adjustable.
It's relatively light for a double stroller — 37 pounds with both seats, 28 pounds with the second seat removed.
Even with two seats, the whole thing is fairly roomy for each kid.
With the second seat removed, it folds down quite nicely. Our 2008 Honda Fit is small but this fits into the back hatch area just fine.
The hand brake. Oh boy, the hand brake. So much nicer than all the foot brakes we've dealt with in the past.
As with any stroller, there are pros and cons to consider. Not every stroller works for every family. Before buying, I recommend watching this 8-minute video review and reading The Nightlight's extensive review.
If you're satisifed with what you see, you can get the Baby Jogger City Select for $500 on Amazon. There are a handful of colors to choose from.