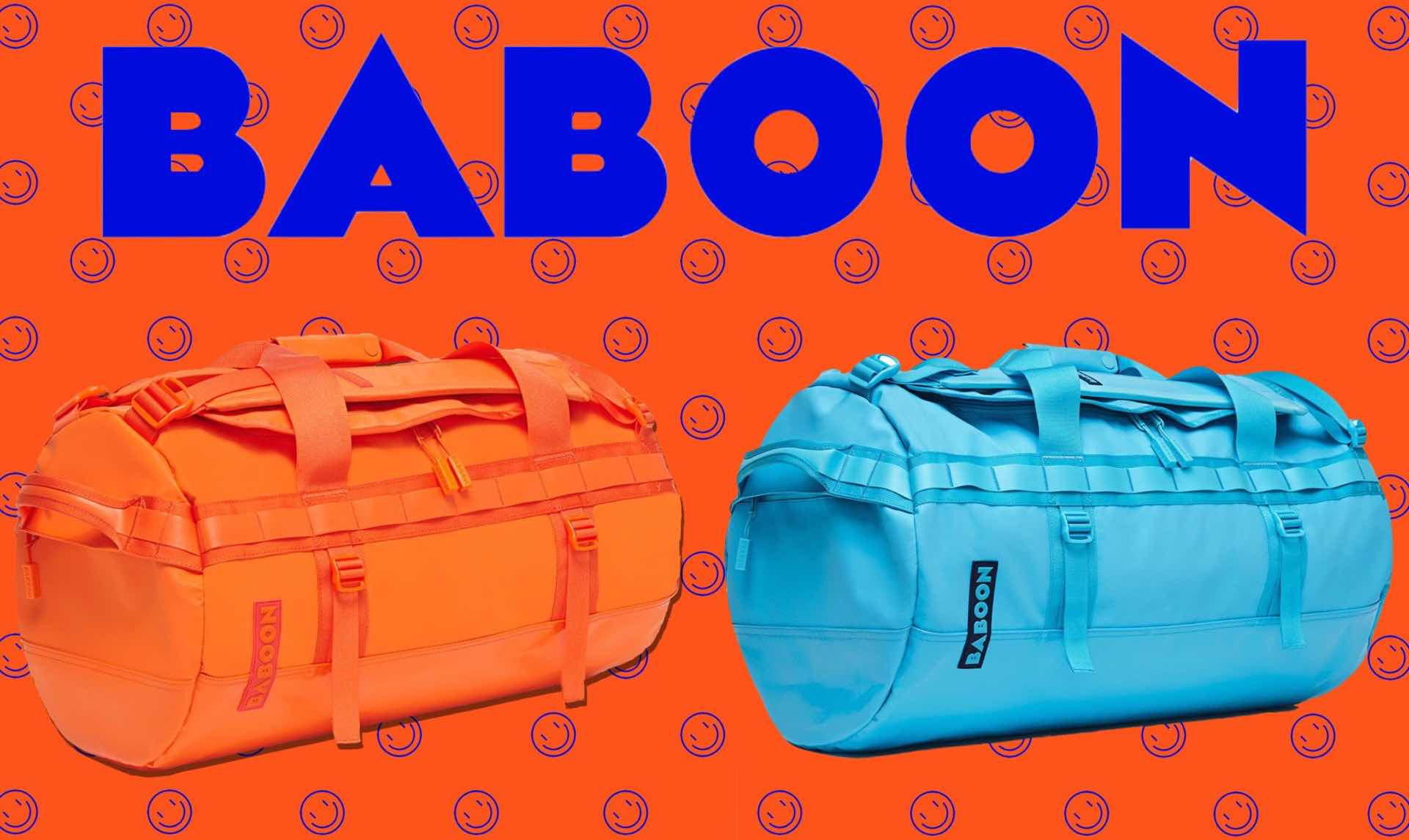 BABOON TO THE MOON "Go-Bag" Duffles
BABOON TO THE MOON is a bag company with a penchant for silly jokes and radical designs. Dig around their (occasionally NSFW-ish?) website and you'll see what I'm talking about. The About and FAQ pages are good places to start, and even their Warranty page has some funny details if you read through it.
Anyway, about those bags. They make a "Go-Bag" duffle that comes in Small (40L, works as a carry-on or for a weekend getaway) and Big (60L, better for check or for a week-long adventure) sizes, each of which comes in a series of eye-catching colors. Some of them are lined with wild prints inside, like the "Cyan Blue + Astropus" (below, left) and the "Maroon + Searching for Pancakes" (right):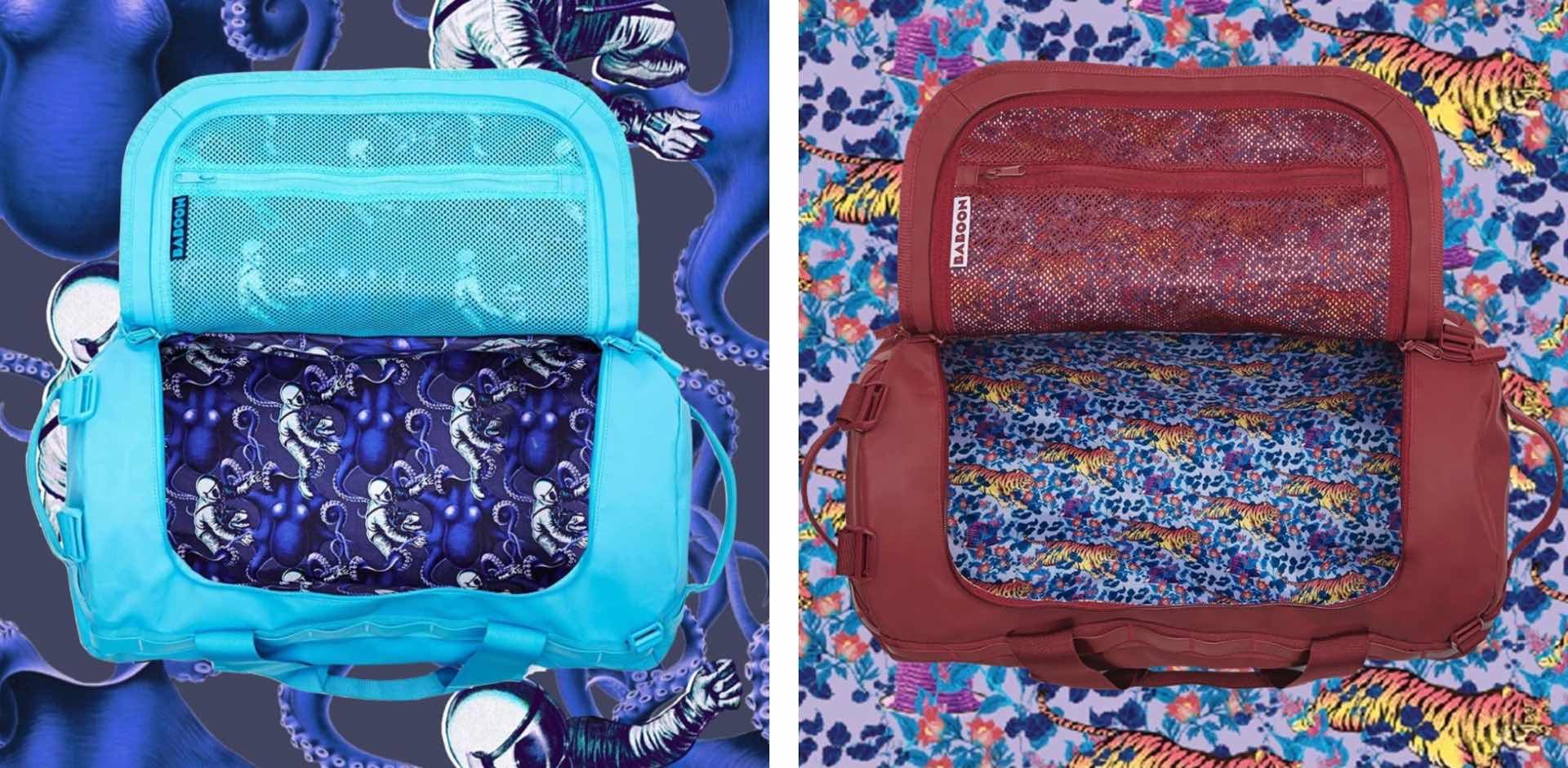 But these bags aren't just about looks. They're also made from a waterproof OM Stardust Ballistic material that's been secured with alpine-grade double-stitching all around. Needless to say, they're practically indestructible. However, don't go submerging the bags, because the zippers aren't seam-sealed to keep water out — only the outer shell does.
In addition to the large main compartment, there are four places to stash your stuff: two internal mesh pockets, an internal organization pocket, and an external stow pocket. There are also a series of straps that allow you to carry and wear the bag in a number of ways.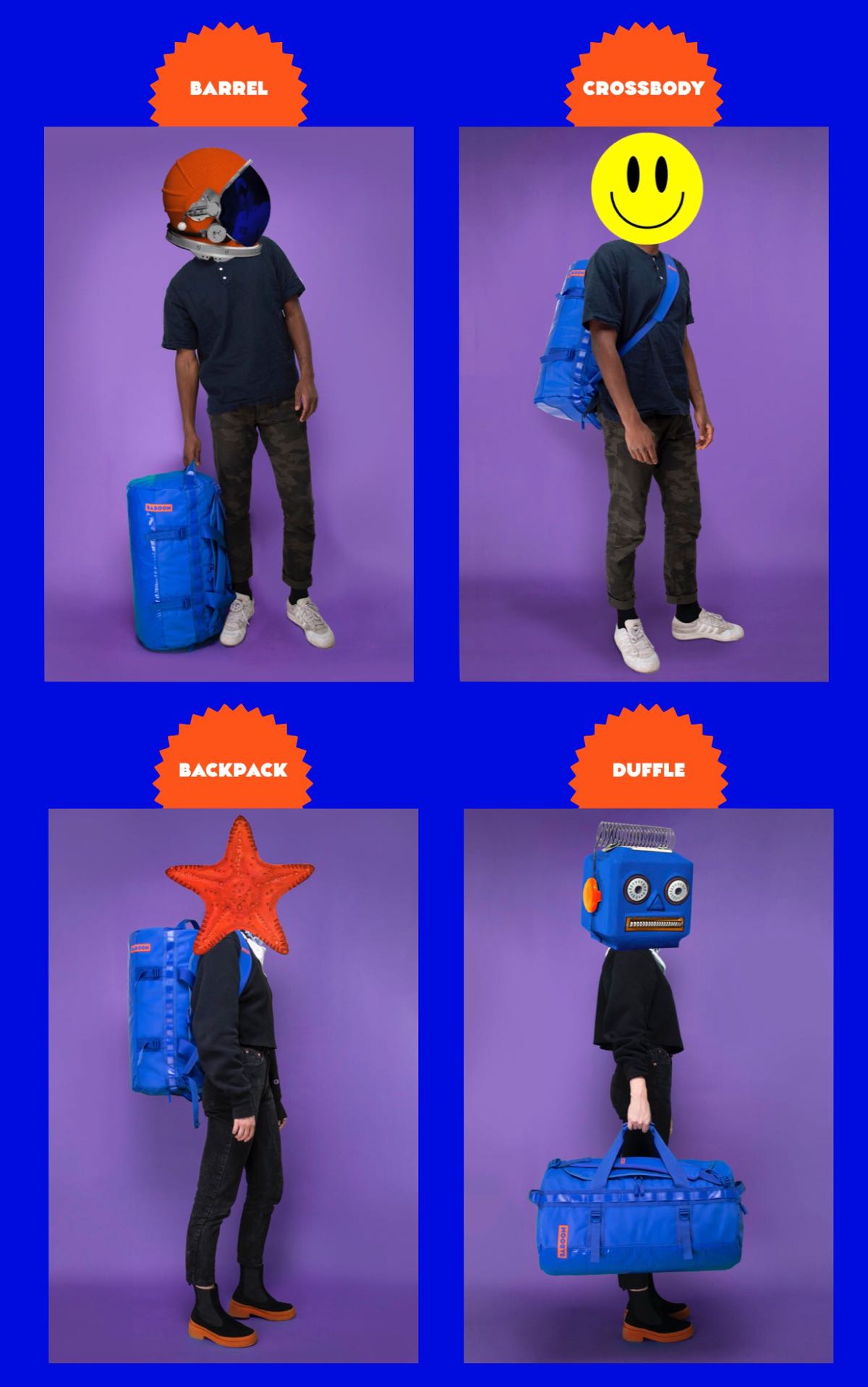 The thing to remember about BABOON's bags is that every one of them is limited-run, so once they're gone, they're gone. They do drop new styles every few months or so, but don't expect a certain print to come back once they've sold it. They also don't offer international shipping yet, so these are US-only as of now (November 2019).
The Small Go-Bag is $149, while the Big Go-Bag is $179.