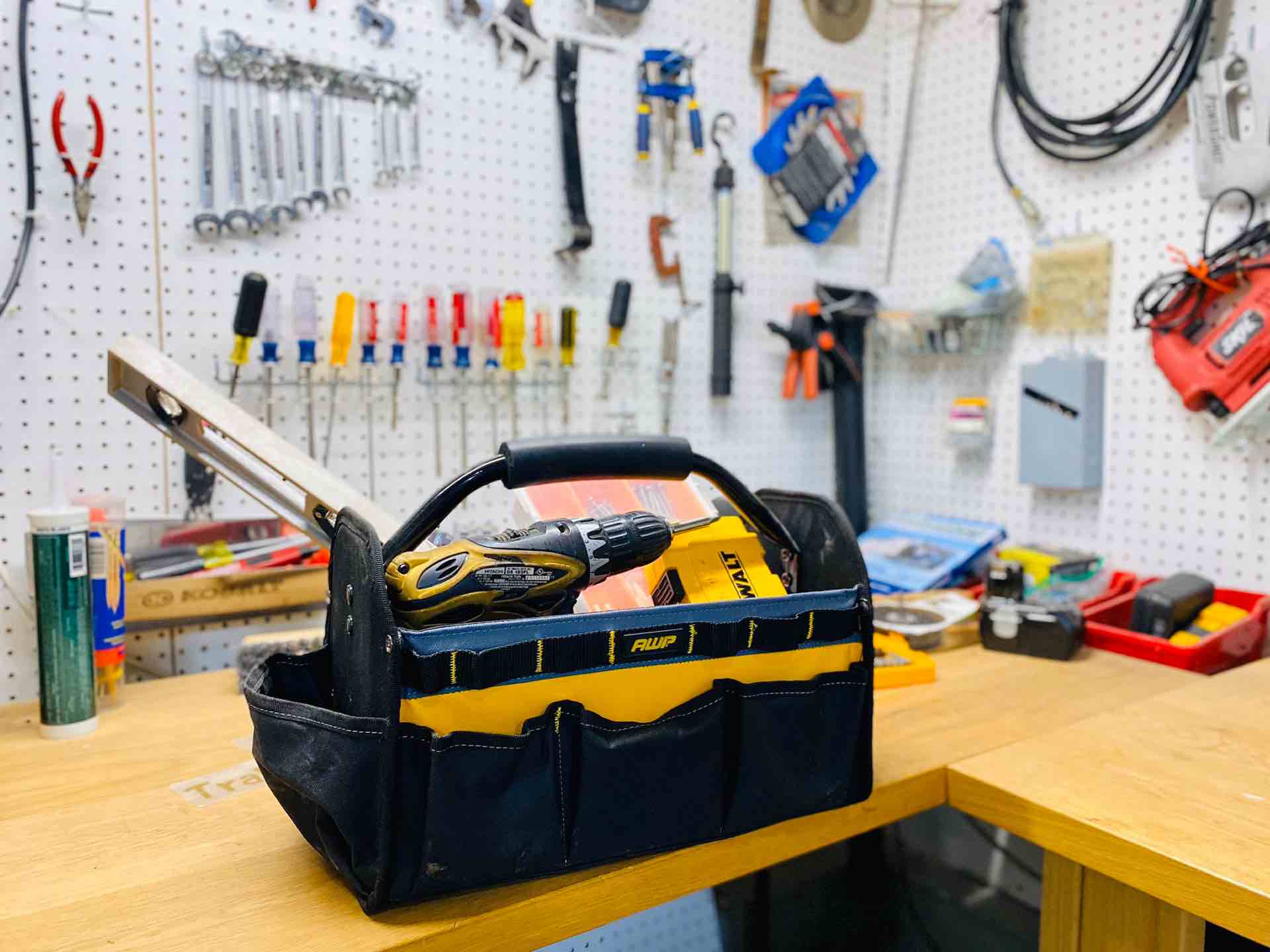 AWP 15″ Tool Tote
Most-used item in my workshop is this little tool tote. When I'm working on a project around the house I grab all the tools I need from my workbench and toss them into the tote.



—Shawn Blanc, Tools & Toys editor-in-chief
AWP's 15″ open-top tool tote is a handy way to organize and carry your tools/cleaning supplies/car detailing gear/etc around. It's just the right size for grabbing when all you need are your most common and readily accessible tools, without feeling weighed down with excess.
The 600D material is tough and water-resistant, so you can bring it along on just about any quick job without worry. I particularly like the strong, foam-padded handle, which makes carrying the tote feel both secure and comfortable.
I'd link this bag on Amazon, but you won't find it there. Instead, you'll have to get it for $19 at Lowe's. The closest analogue on Amazon is this tote from McGuire-Nicholas , which seems to be more cheaply made.