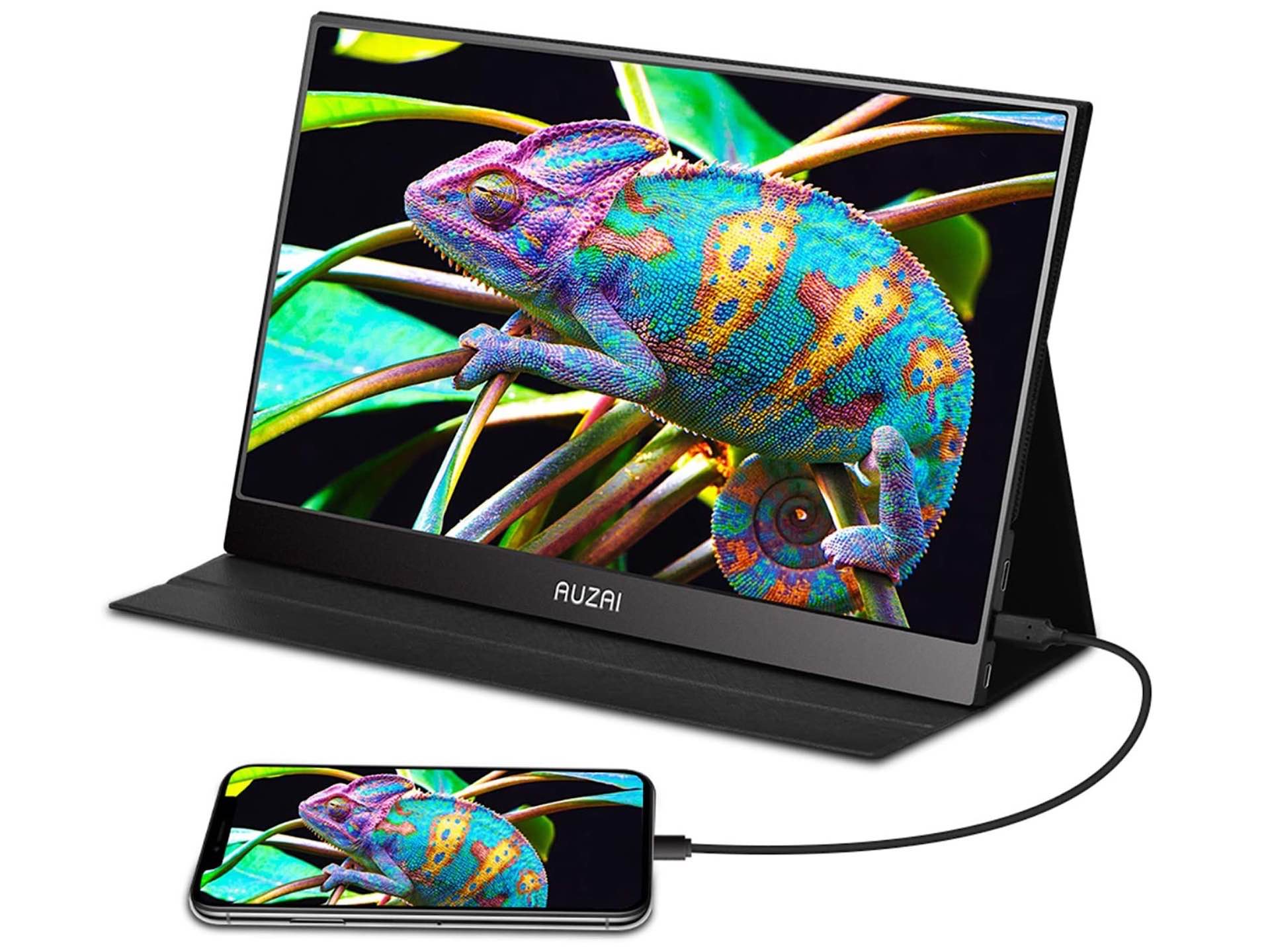 AUZAI 15.6″ Ultra-Slim Portable Monitor
If you've ever thought to yourself, "Man, this would be so much easier/better if I had a second/bigger screen," you'll appreciate this ultra-slim portable monitor by AUZAI.
At 15.6″ size with 1920×1080 resolution, and with both Mini-HDMI and USB-C ports to choose from, this handy display is a great solution for things like…
Local multiplayer gaming with the Nintendo Switch and other consoles.
Taking notes while attending webinars and watching course videos.
Getting work done across dual screens wherever you travel.
Streaming movies/shows on your phone and watching them in a larger format
…and much more.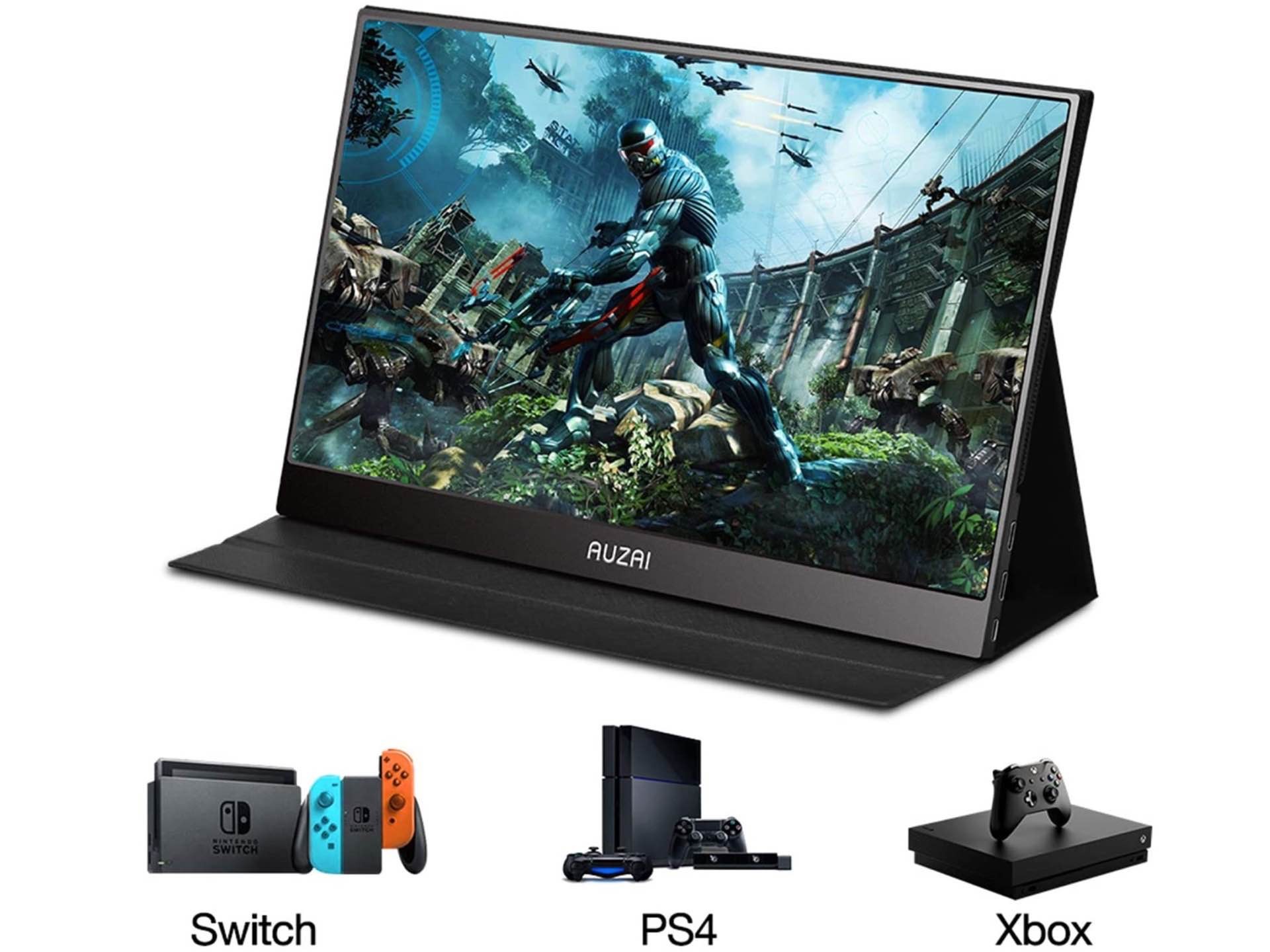 Keep in mind that whatever you connect the display to will use that device as its power source, so I recommend keeping a power bank on hand for best results. The Anker PowerCore+ 26800 PD Portable Charger is a solid choice here — or if you prefer to run directly off wall power, the AUKEY "Omnia" 100W USB-C PD Charger.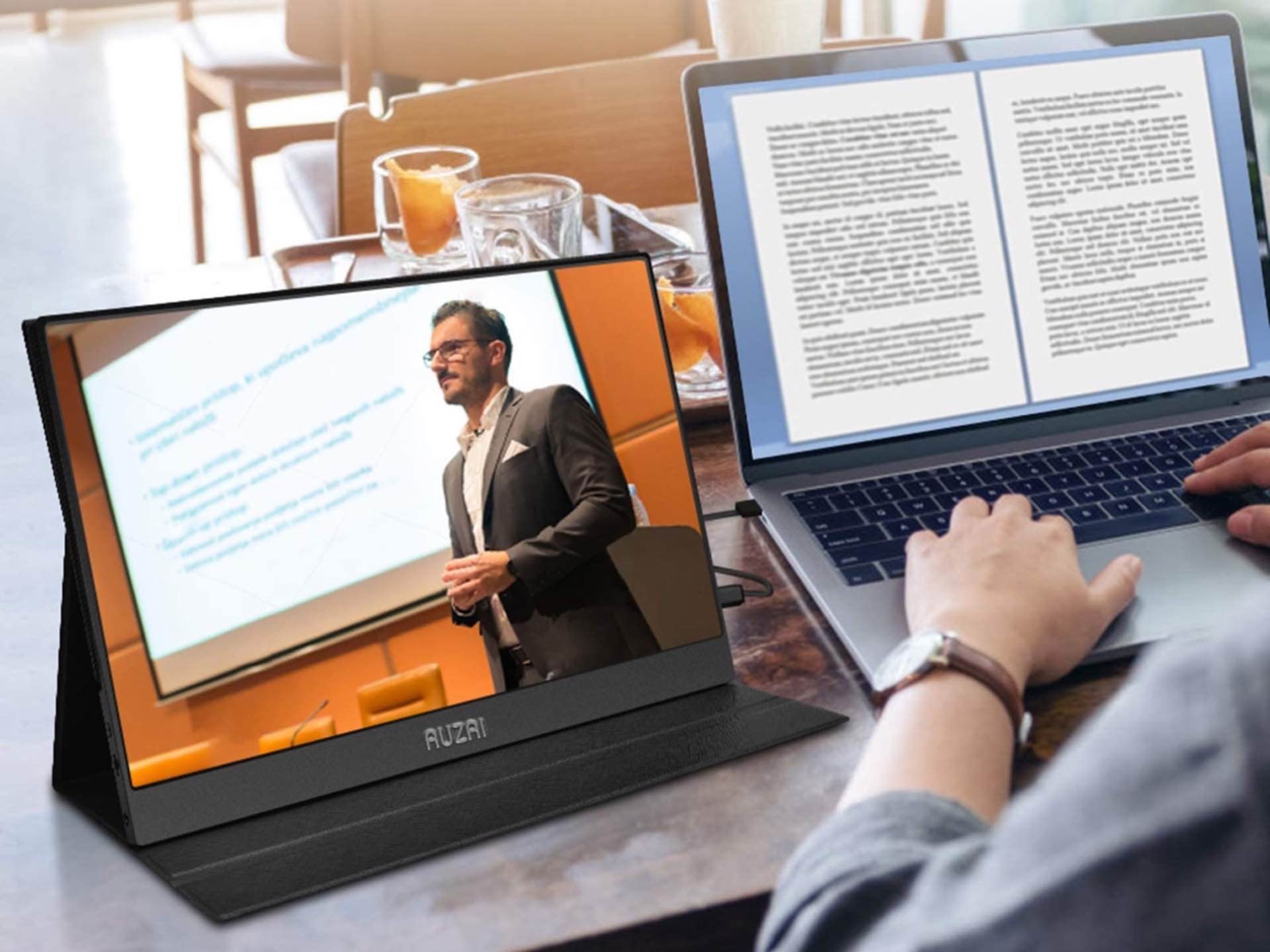 You can connect 3.5mm headphones directly to the monitor to hear audio privately, or simply use the built-in stereo speakers (which are admittedly on the tinny side but get the job done).
What's super nice about the display is how thin and lightweight it is. You'll have no problem slipping it into a backpack's laptop sleeve, so it's always with you when you need it. It even comes with a folding leather case/stand and a screen protector, plus the three cables you would need in most situations:
USB-C to USB-A
USB-C to USB-C
Mini-HDMI to HDMI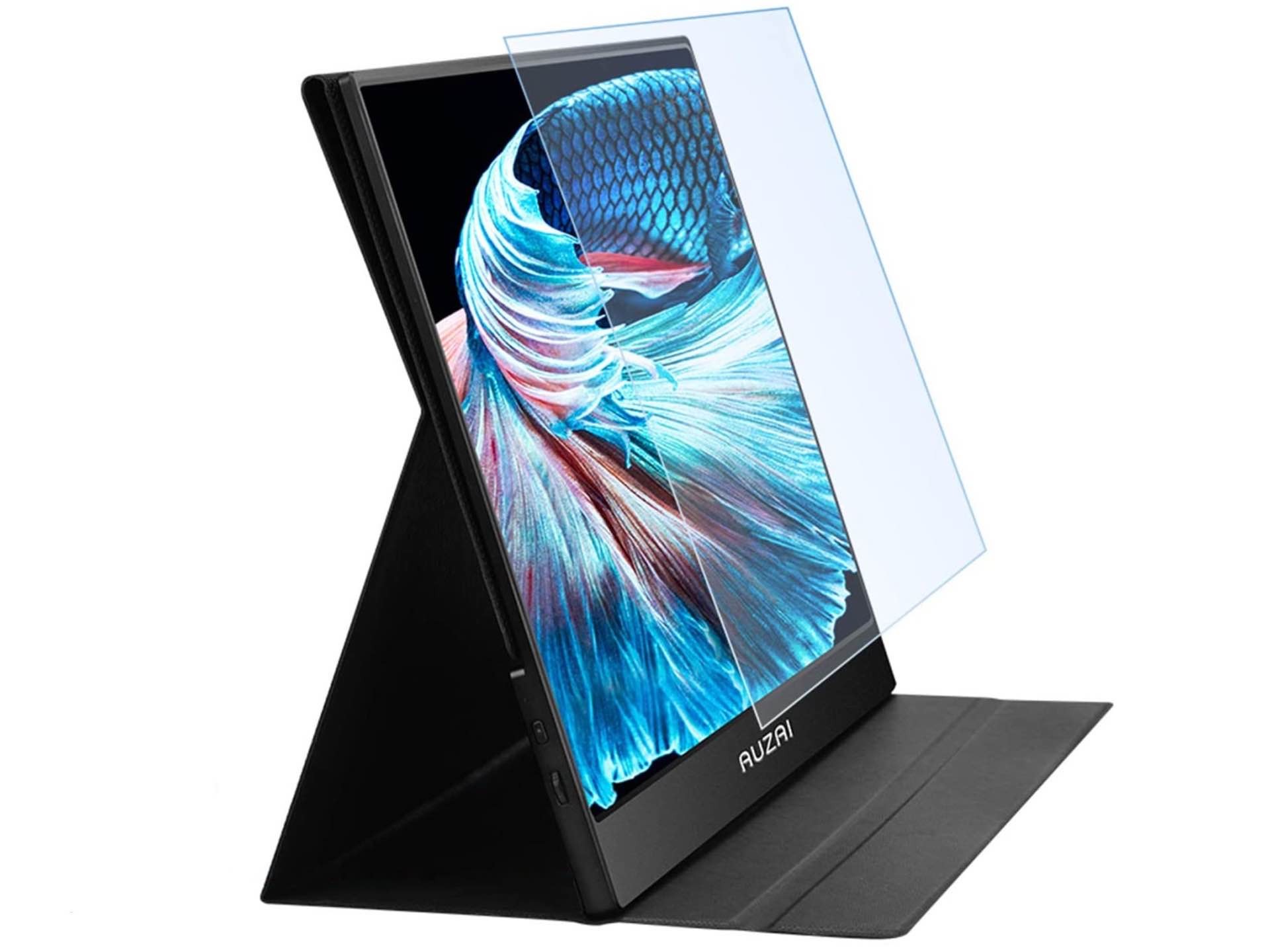 Get this awesome portable display for $180 on Amazon.