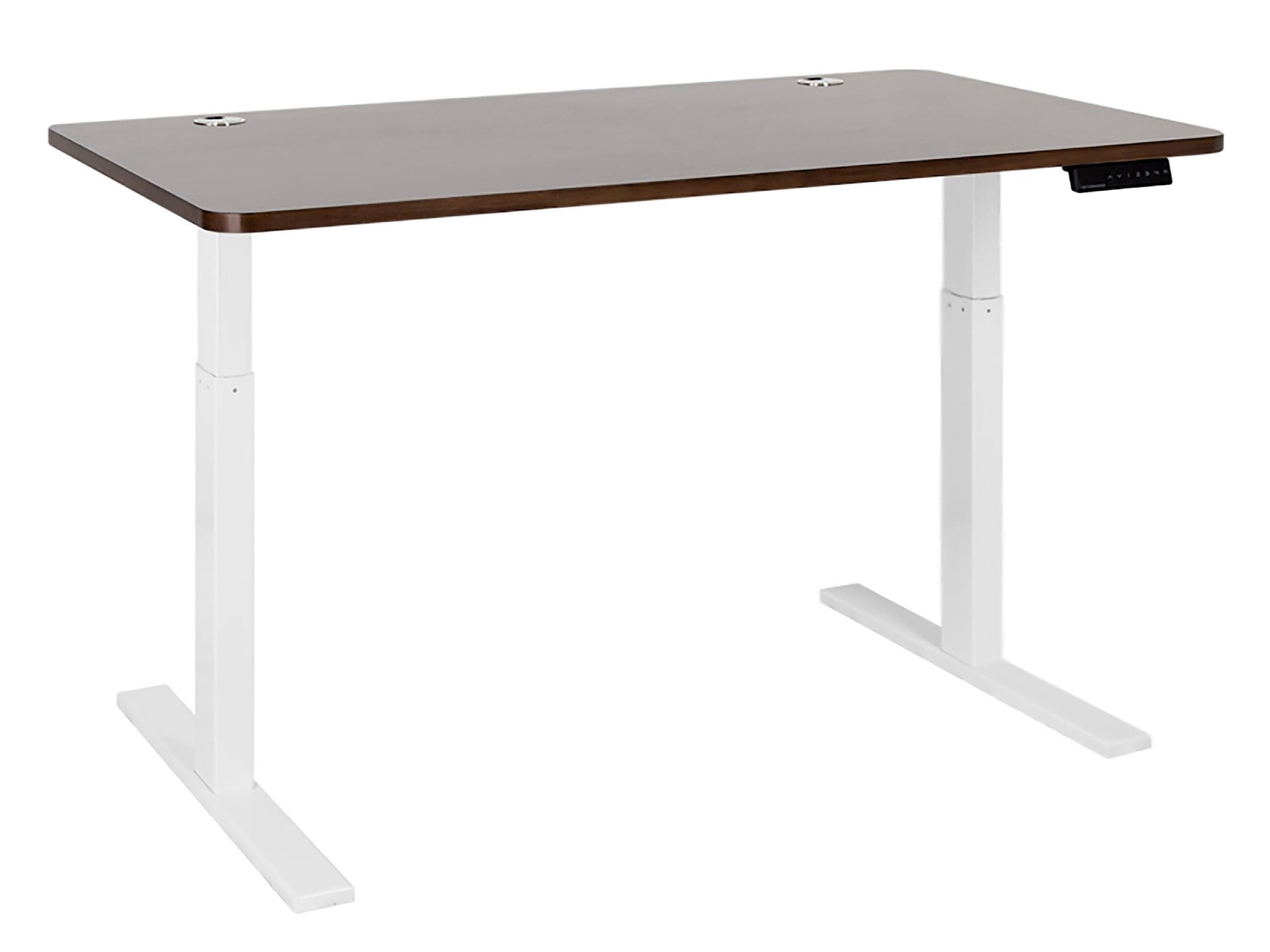 Autonomous Hybrid Dual Motor Standing Desk
It should be no surprise to anyone at this point when I say that sitting in a chair all day just isn't something the human body is designed to do. We're supposed to be upright and ideally moving around now and again, keeping our energy levels up, our mental gears turning more smoothly, and our blood circulating properly — which is why it's good that standing desks have become more popular in recent years.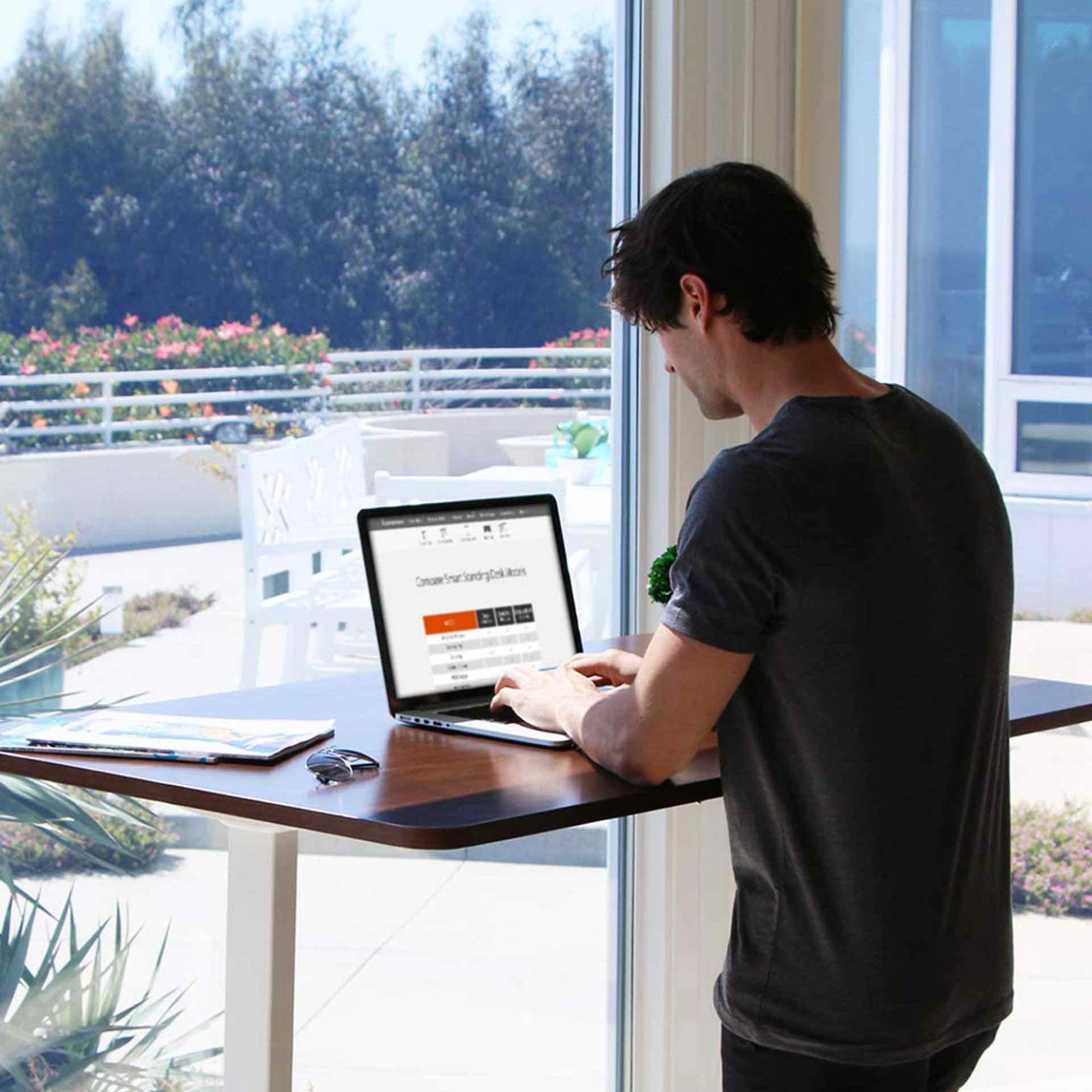 This Autonomous motorized standing desk (model A168-A10) is a fully electric, height-adjustable (from 29.4″ to 40″) option that's built on a sturdy steel frame, with a smooth and silent motor system capable of lifting up to 300 pounds of weight. So I guess you could, uh, have a fully grown person integrated into your workspace…? Or a bunch of monitors and stuff, y'know, whatever makes you happy.
The lift mechanism is easily controlled with the built-in keypad beneath the desk surface. It has manual up-and-down adjustment options, or you can use one of four height presets (which you can program yourself), making it easy and comfortable for multiple people to take turns using the desk.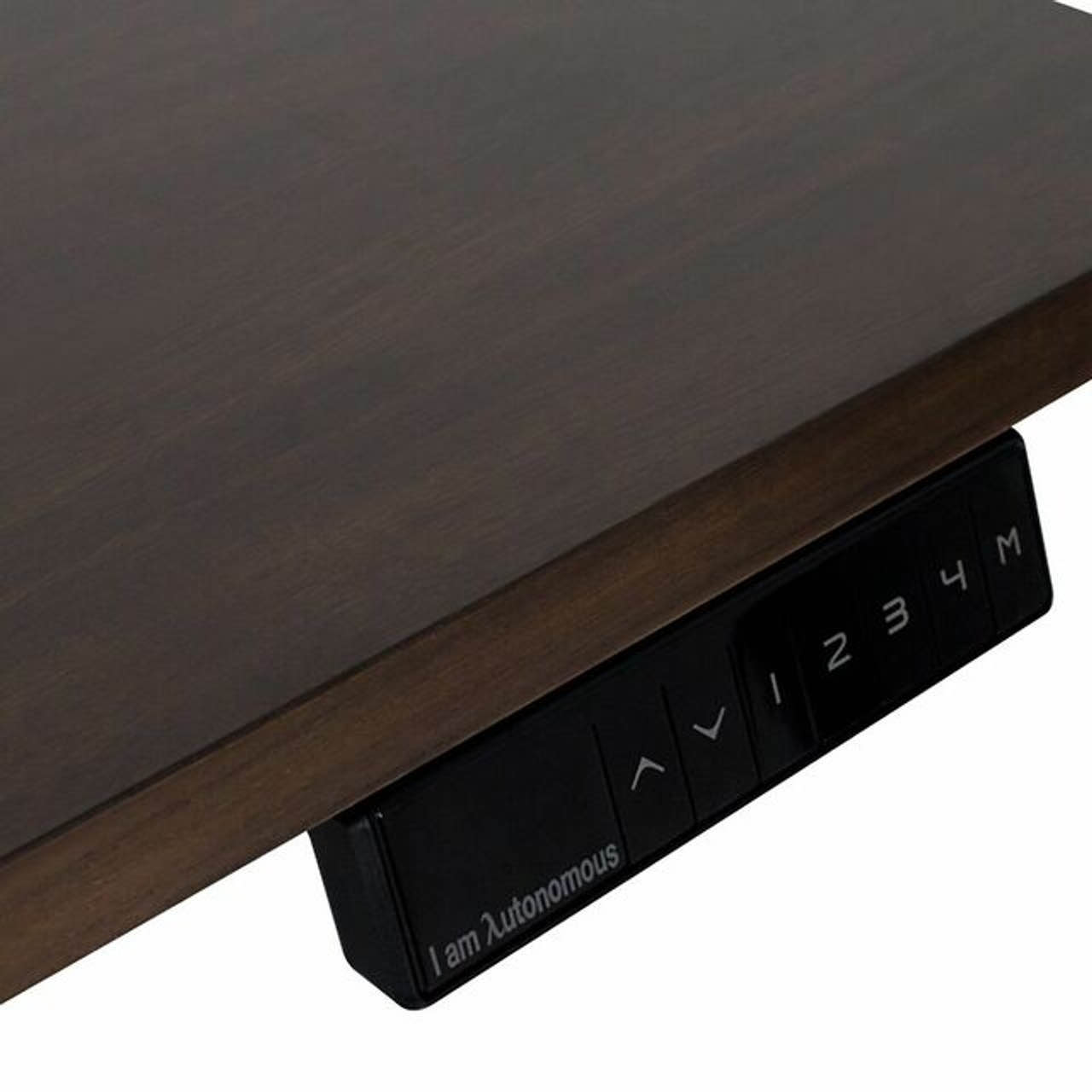 As for the top surface, you get about 53″ x 29″ of desk real estate, which should be plenty of room for whatever you need to get your work done.
You can get this adjustable standing desk for $499 on Amazon in a variety of frame + tabletop color combinations.