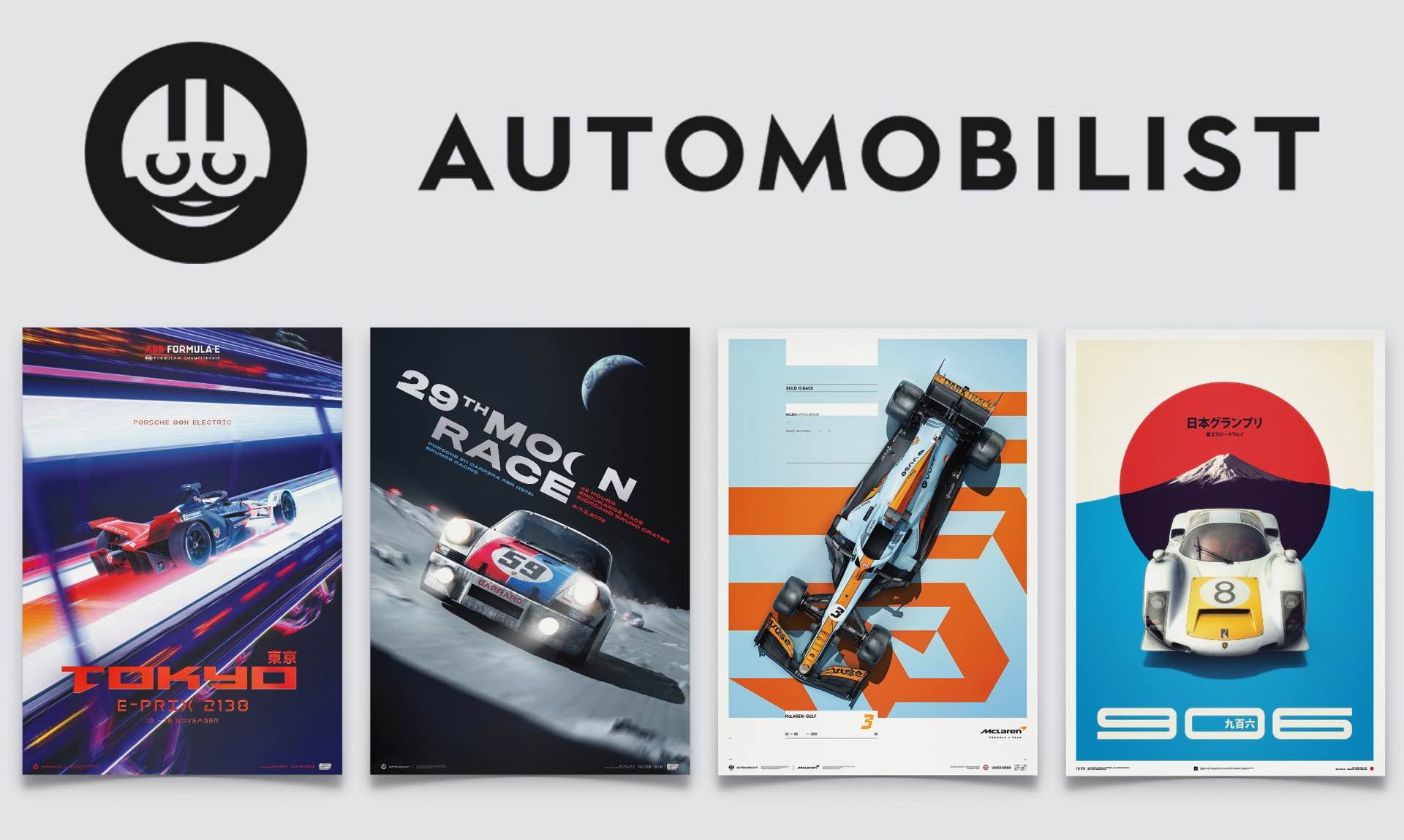 Automobilist — Premium Motorsport-Inspired Posters
Automobilist is a print store and e-magazine made up of a creative team with a deep obsession for cars and motorsport history. And man, do they ever make some sweet stuff.
They partner with a number of iconic people and brands from the automotive scene to create premium, officially licensed posters that blend professionally shot photos with the latest 3D-rendering and CGI technology — capturing fine details all the way down to precise coats of paint and scratches — often to recreate historical moments or occasionally envision those of the future.
From this piece of coverage written by their partners over at GPBox (links added by me):
From recreating historical moments to designing products or sculptures for events, Automobilist offers a full service to brands. Their expertise has helped companies like Maserati resurrect their first ever Gran Turismo car on its 60th anniversary, the 3500GT prototype affectionately known as the Dama Bianca, a task that involved modelling the car from pictures alone and travelling to Modena, Italy, to recreate the iconic background. Another that our team found quite interesting was a project that represented the mechanical ingenuity of a modified Tucker Sno-cat that was an instrumental machine in the first overland crossing of Antartica via the South Pole. Extraordinary art like these are rare in the sense that history is accurately preserved in a fresh, unseen perspective for a new generation. Additionally, their YouTube channel is also peppered with behind the scenes films, short documentaries and interviews with legends from the racing world, something that we're sure motorsport buffs like yourself will appreciate.
Now, I don't consider myself that much of a car guy, but I have to admit, these posters make any space cooler. Some of my personal favorites, in left-to-right order from the hero image above, are:
Display them in your home, in the garage, at the office…
…or even behind your coffee station. They add a pop of color and a heavy dose of style anywhere you place them.
Check out their full collection and be prepared to take some big hits to your wallet. Don't say I didn't warn you. 🏎🌌