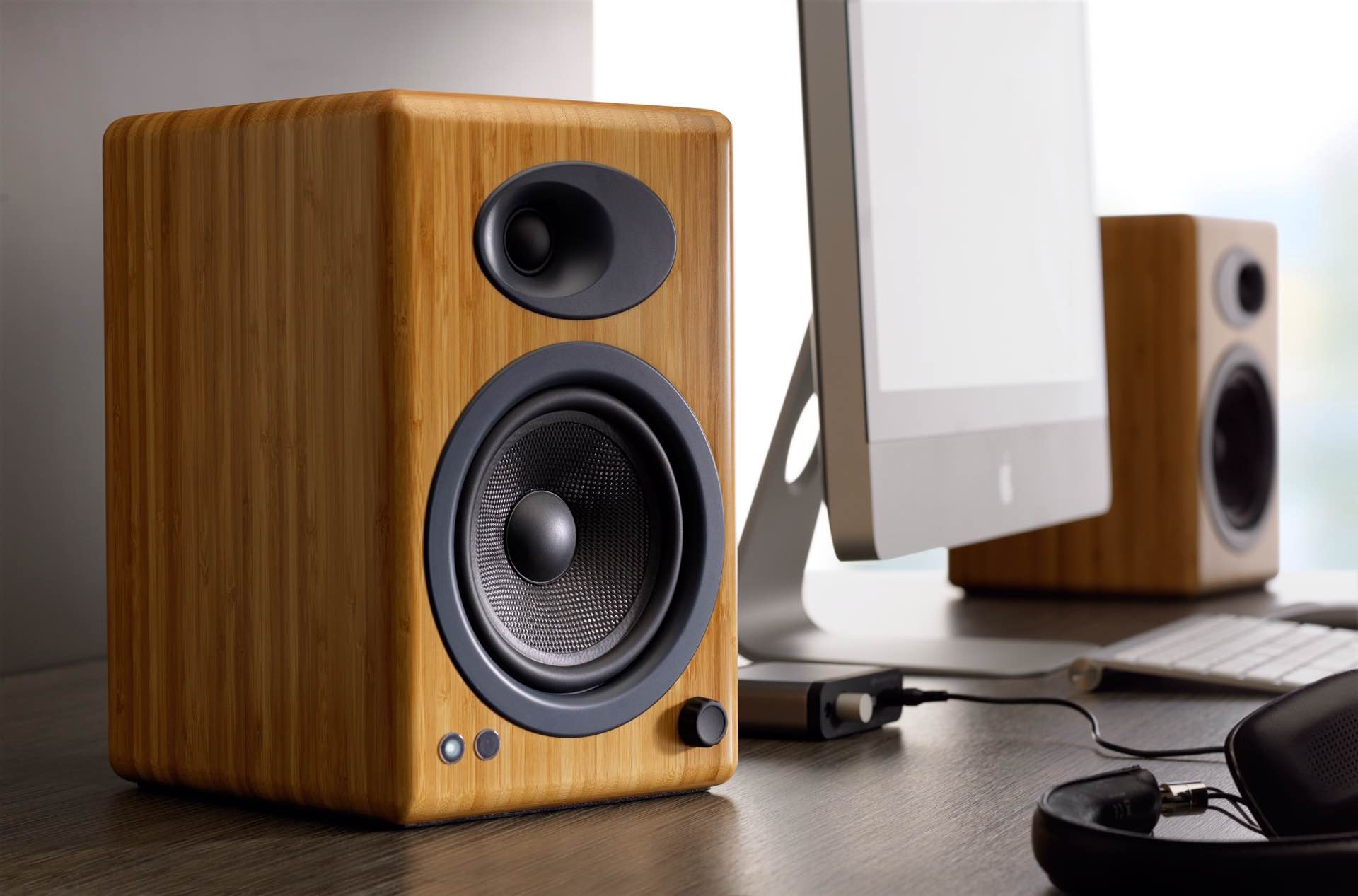 Audioengine Solid Bamboo Premium Speakers
Audioengine's gorgeous A5+ bamboo speakers not only sound great, they'll add a touch of class to your workspace. That is, if you've got enough desk space to accomodate them, as they are quite large for computer speakers. If you haven't got the desk real estate, try using them as bookshelf speakers.
Either way, you'll be treated to crystal-clear sound with smooth highs and surprisingly deep and powerful bass, despite their lack of a subwoofer. Whether you're listening to music, watching movies, or hosting a party, these speakers get the job done effortlessly. We also appreciate thoughtful features such as:
The large external heatsink on the back of the active-powered right speaker, which prevents the unit from overheating during even extended periods of high-volume use.
The front volume knob (with accompanying LED status light), which can also be pressed to mute the speakers.
A whole bunch of inputs and outputs so you can connect the speakers to pretty much anything. There's even a powered USB output that can keep your iPhone charged while it plays through the A5+'s AUX port.
The included remote for basic control functions.
The A5+ bamboo speakers are $469 on Amazon. If you don't care about the bamboo look and want to save a little money, they also come in black and white for $399.