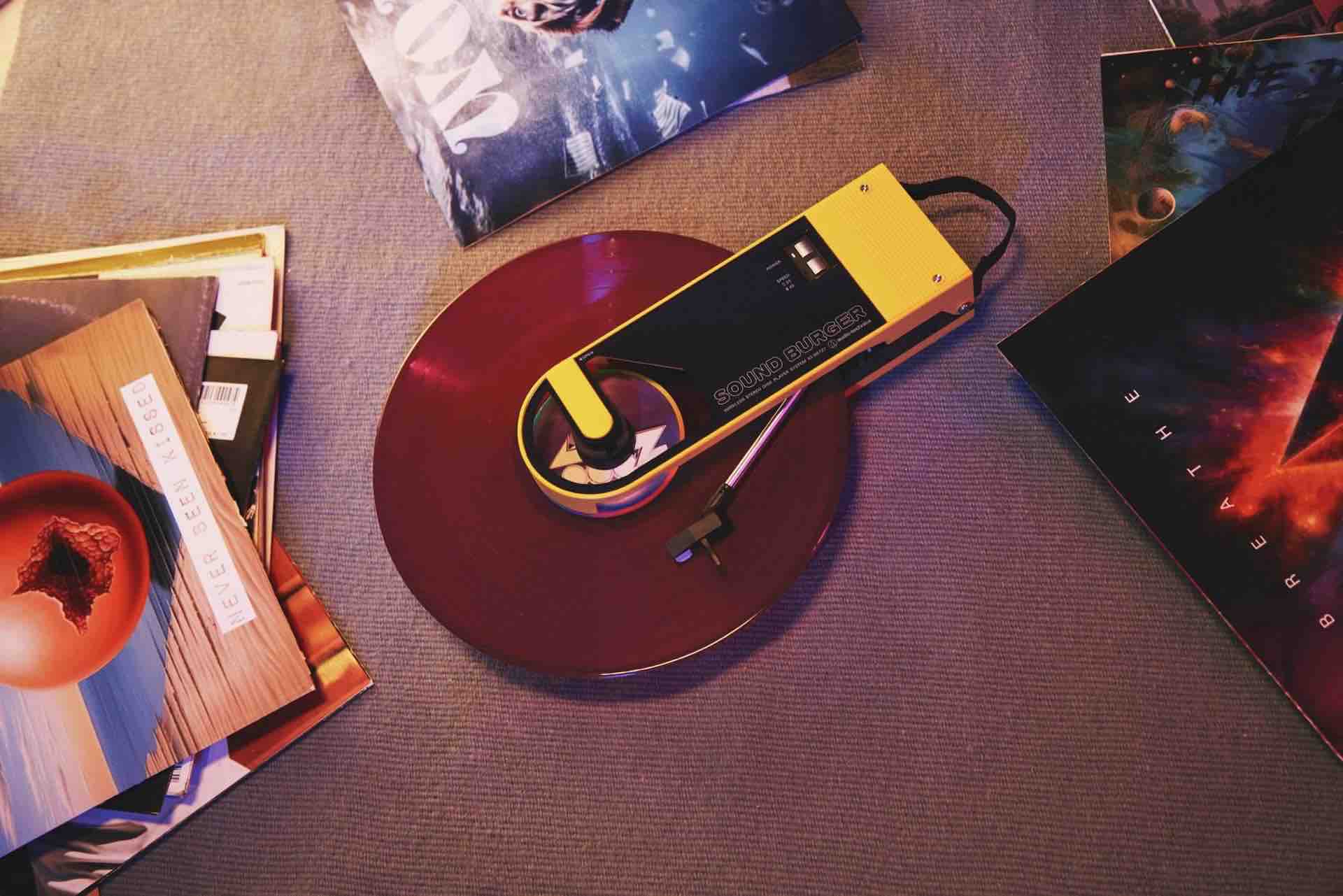 Audio-Technica AT-SB727 "Sound Burger" Portable Vinyl Turntable
Last November, to celebrate their 60th anniversary, Japanese company Audio-Technica released the limited-edition AT-SB2022 turntable, a modernized red version of their quirky-looking "Sound Burger" portable record player from 1983 (model AT770).
7,000 total units were made, because…how many people are actually gonna buy this retro novelty thing, right? Well, it turned out to be more of a cult classic than even Audio-Technica predicted, because it took only a few days to completely sell out of them worldwide.
Whether you were sad you couldn't get your hands on one at the time or you're only hearing about it now, I'm pleased to report that they've decided to return the Sound Burger to their regular catalog in the form of the AT-SB727!
Like the SB2022, the SB727 brings all the 40-year nostalgia, portability, and unique listening experience of the original model, with modern features added like Bluetooth connectivity and USB-C charging. The main difference is that it doesn't come in the limited-edition red color — instead, you get a choice of yellow ($299) or black ($279), with a white version coming in early July 2023.