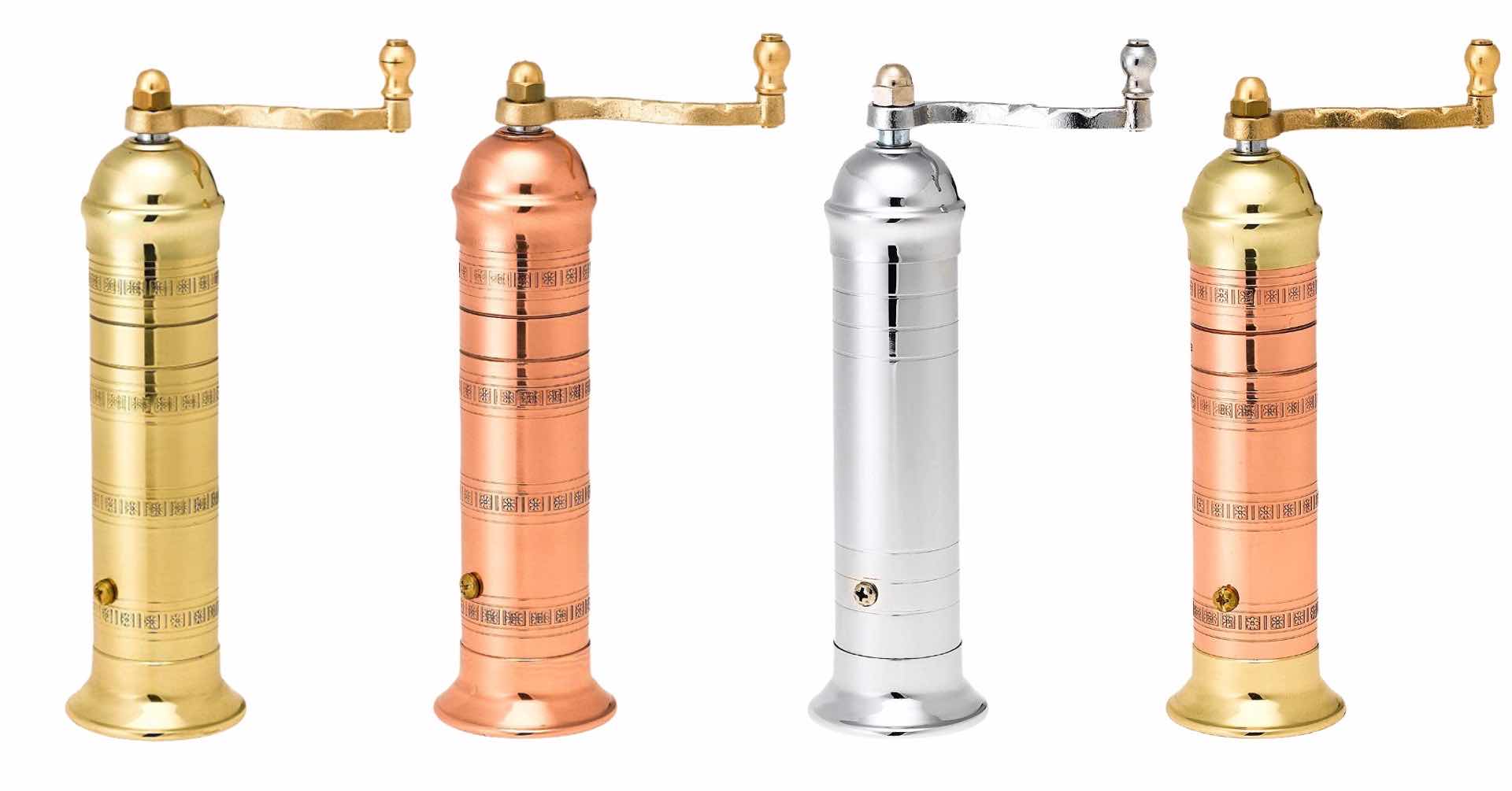 "Atlas" Traditional Greek Pepper Mill
There's no reason a pepper mill can't be just as much kitchen decor as it is tool. Pepper Mill Imports' "Atlas" mill is a real stunner, handmade in Greece with the same old-world methods and exacting standards they've been using for a few hundred years.
Available in your choice of brass, copper, chrome, or copper + brass — each in a variety of sizes — this shiny, all-metal pepper grinder boasts a complex tool steel grinding mechanism inside that actually, y'know, grinds the peppercorns rather than simply smashing them to pieces. The flanged bottom also offers stability when you set the mill down somewhere while grinding.
These beautiful pepper mills run anywhere from $48–$79 on Amazon depending on size and material.
---
Note: The grinding arm ships inside the mill body. Some reviewers have left 1-star ratings, thinking their mill came with no arm at all. I'm letting you know ahead of time so you can save your ire ;)