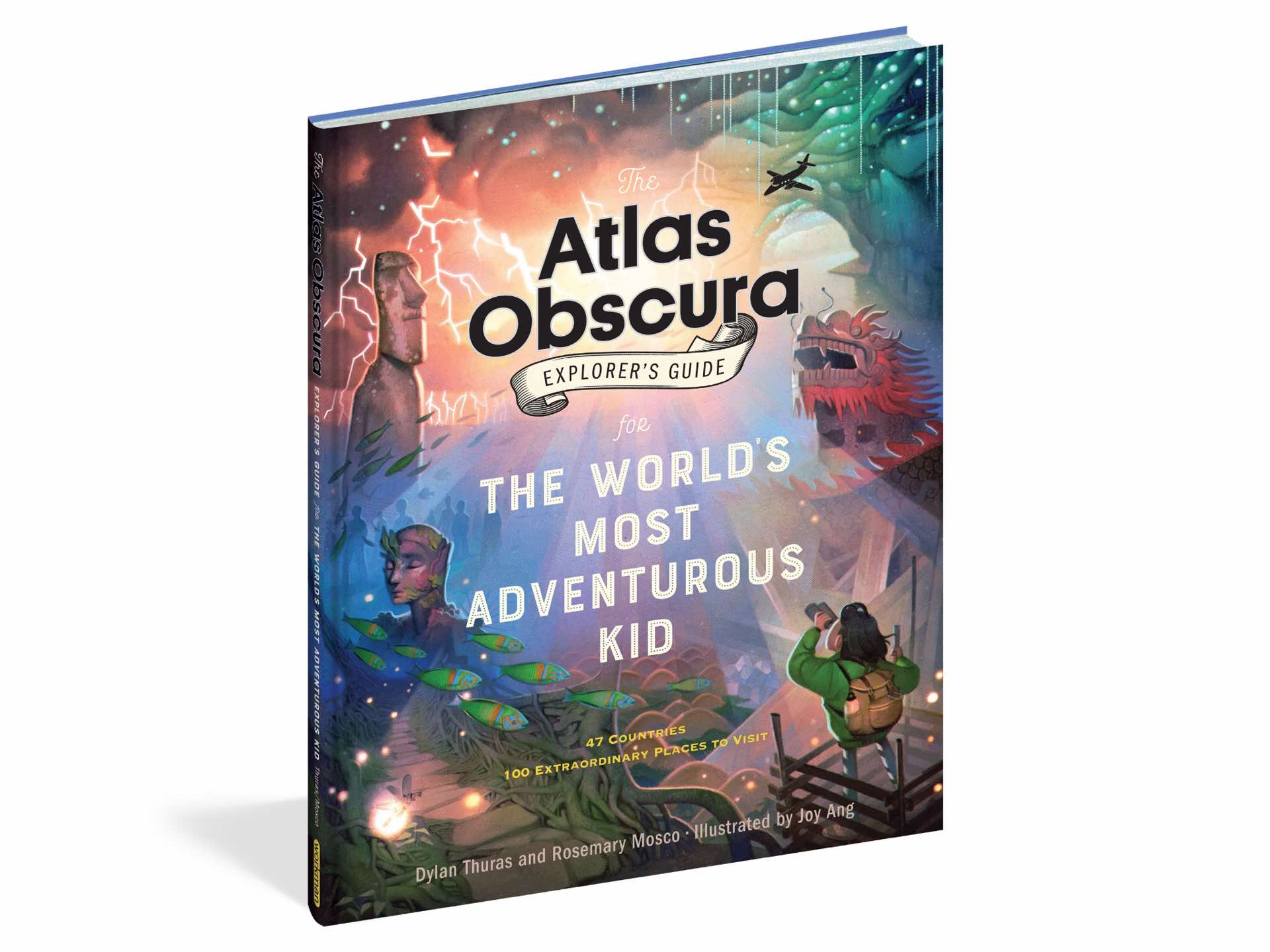 Pre-order Atlas Obscura's 'Explorer's Guide for the World's Most Adventurous Kid'
Just over a year ago we featured the Atlas Obscura book in our guide, Five Books for the Curious. The same folks behind the awesome website are now coming out with a children's book in September, titled The Atlas Obscura Explorer's Guide for the World's Most Adventurous Kid.
In their words, this will be a "kid's illustrated guide to more than 150 of the world's most mesmerizing and mysterious wonders — both natural and manmade — in 47 countries and on every continent on earth." In an announcement blog post, author Dylan Thuras adds:
Written by yours truly along with co-author Rosemary Mosco and illustrator Joy Ang, the book takes young readers on a trip around the planet to discover its most mesmerizing and mysterious wonders. It's a journey to ice caves, dinosaur discos, abandoned theme parks, and so much more. Along the way, kids of all ages will learn about the connections that bind our world together in the most unexpected ways.

[…]

Each location—100 real destinations in 47 countries on every continent—is illustrated in stunning full-color. The book also features fun extras such as a handy packing list, a world map, obscure facts, GPS coordinates, and a list of useful travel advice on how best to get to any adventure.
Here's the page for one of those abandoned theme parks he mentioned:
The book is slated for release on September 18th, 2018 (the day before my birthday!) and can be pre-ordered for $18 on Amazon. My 6yo son is going to love this.