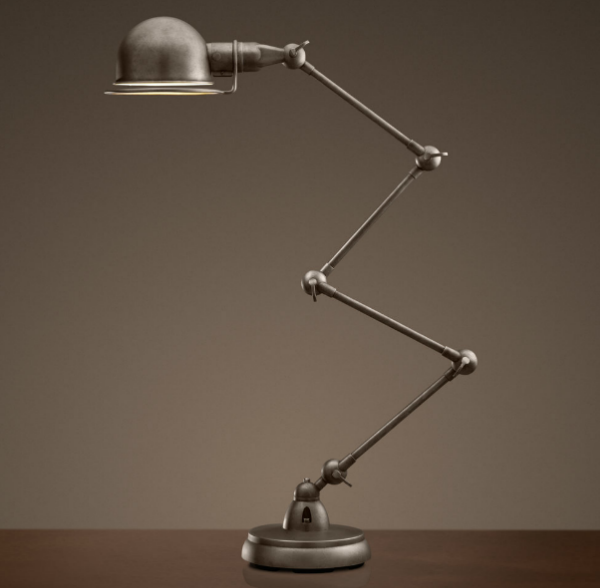 Atelier Scissor Task Table Lamp
Inspired by pharmacy lamps of the early 1900s, the Atelier Scissor Task Table Lamp features articulated extension arms that glide on precision-jointed hardware. Built with brass and steel, this lamp can be adjusted with just a touch of the stay-cool ring located on the head. As you can tell from the photo, this thing is simply gorgeous.
The lamp uses a single 60W bulb, and RH has a frosted version of the bulb for sale for a more authentic, softer look. If you need to light up some work or reading space, this sure is a classy way to do it.