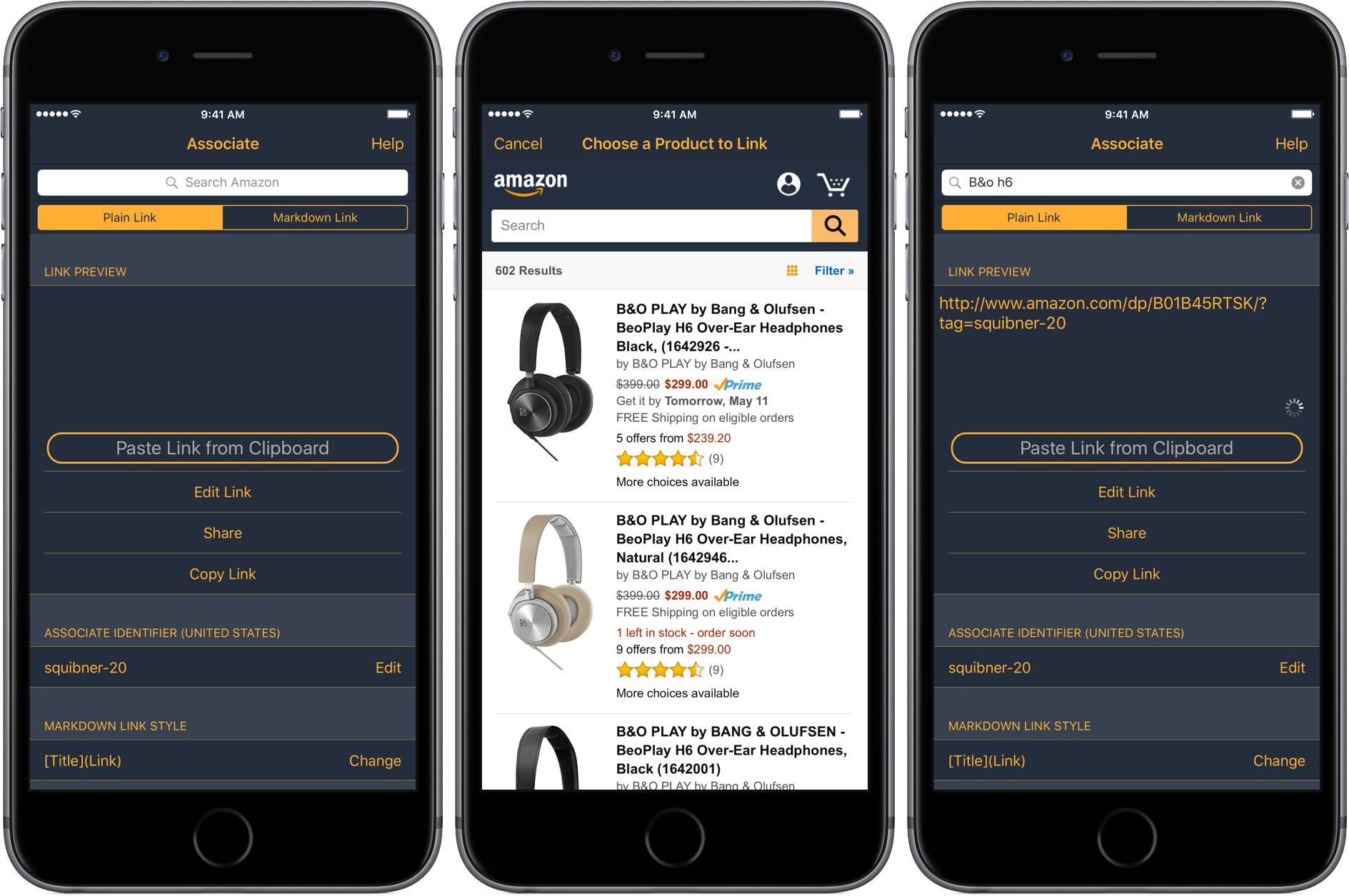 Associate – Simple Affiliate Linking for Amazon
Associate is a new iOS app (from the makers of Blink) that generates affiliate links for the Amazon Associates program. It allows you to search the Amazon store and automatically add your affiliate ID to the product. Associate's extension allows you to generate links from within the Amazon's app or any other app where you find an Amazon link. Associate grabs the link and converts it into an affiliate link with one tap.
Associate supports three Markdown link formats, and can add product names automatically as link titles. Associate also supports with Split View on iPad so you can keep it handy as you write. If you find yourself frequently sharing cool products from Amazon on social networks, Associate is a must have.
You can download it on the App Store for $4.99.