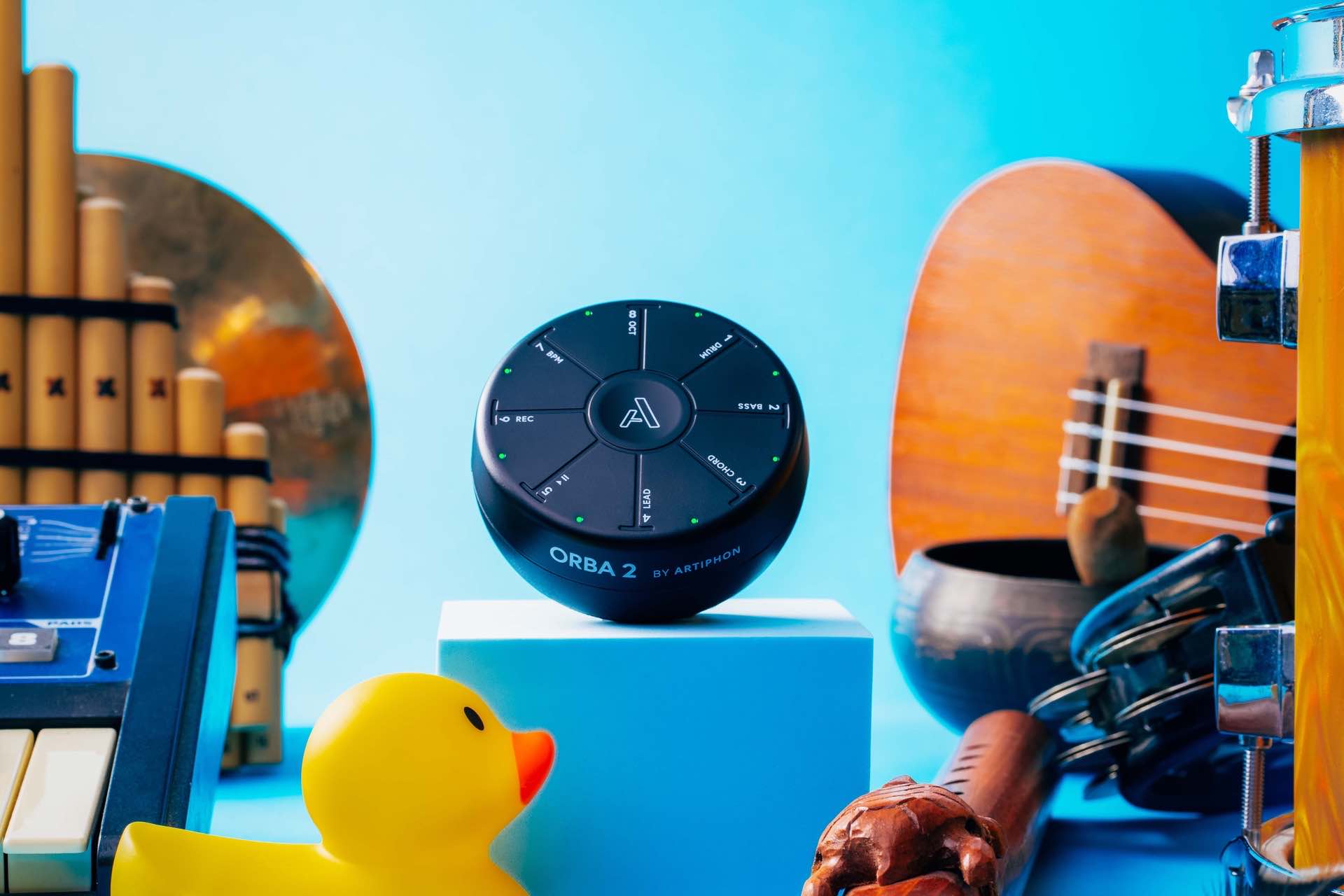 Artiphon "Orba 2" Handheld Synthesizer, Sound Looper, & MIDI Controller
Artiphon is a Nashville-based company that designs what they call "smart instruments", one of which is the Orba 2. This round handheld gizmo looks like some kind of game controller, but is in fact a portable sound studio that lets you create music immediately and wherever you go, even while walking.
Whereas the original Orba was limited to whatever synth sounds were loaded onto it, the Orba 2 gives you the ability to record and import sounds of your own, including those from your environment — whether it's singing birds, a bicycle bell, your own voice, or whatever else — and create unique "instruments" from them.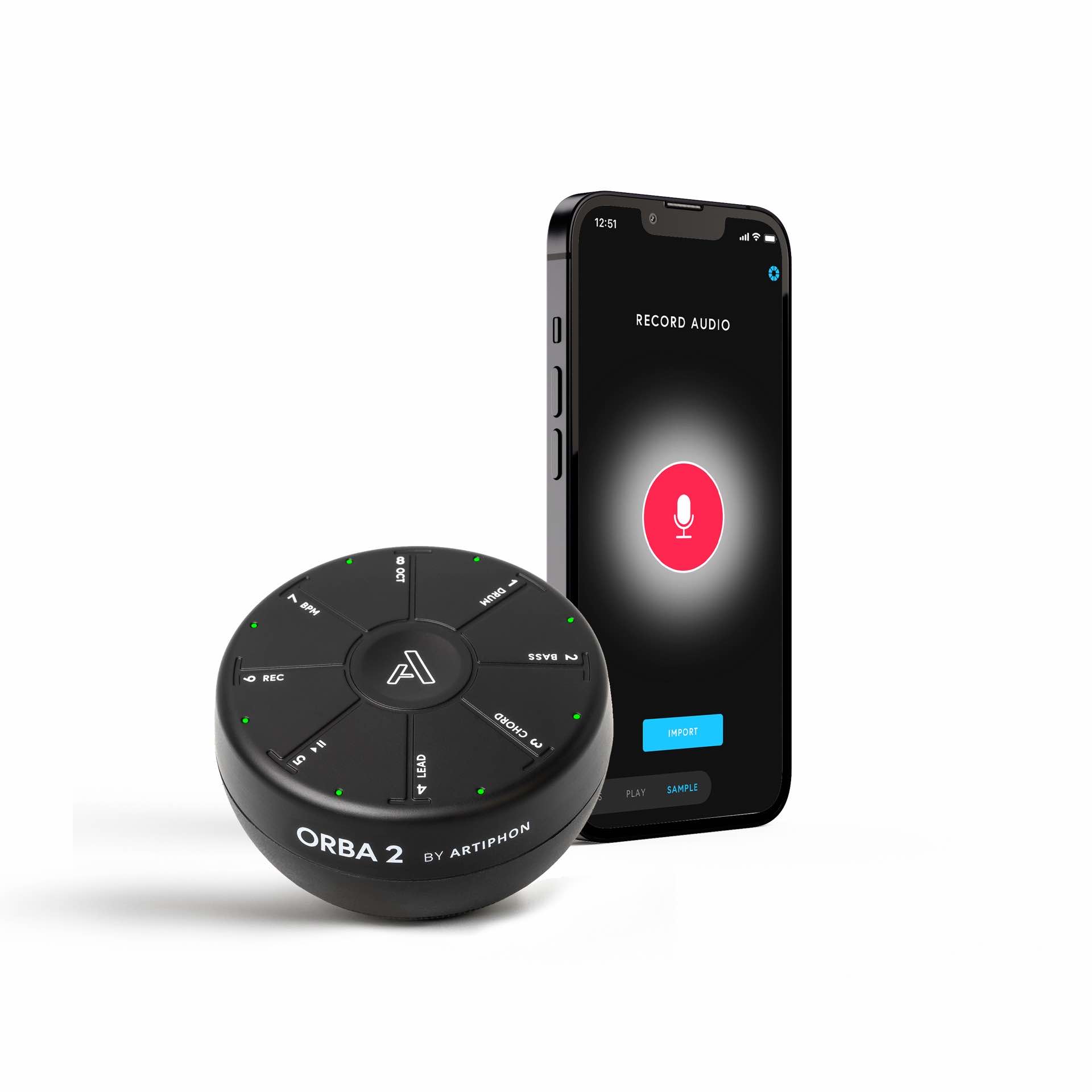 These custom instrument presets can then be played using the capacitive touch pads on top of the device, along with various gestures and movements that are picked up by its accelerometer and gyroscope — i.e. Tap, Press, Radiate, Tilt, Shake, Spin, Vibrato, Move, and Bump — so that creating music feels just as versatile and organic as putting your hands on a traditional instrument.
This comparison video shows how the Orba 2 differs from the first Orba:
Not only can you create awesome melodies from any sound you've captured, you can create 128-bar loops (up to ~5 minutes) with up to four layers of samples — Drum, Bass, Chord, and Lead — and have each of them automatically quantized to play in time perfectly, all right there on the device.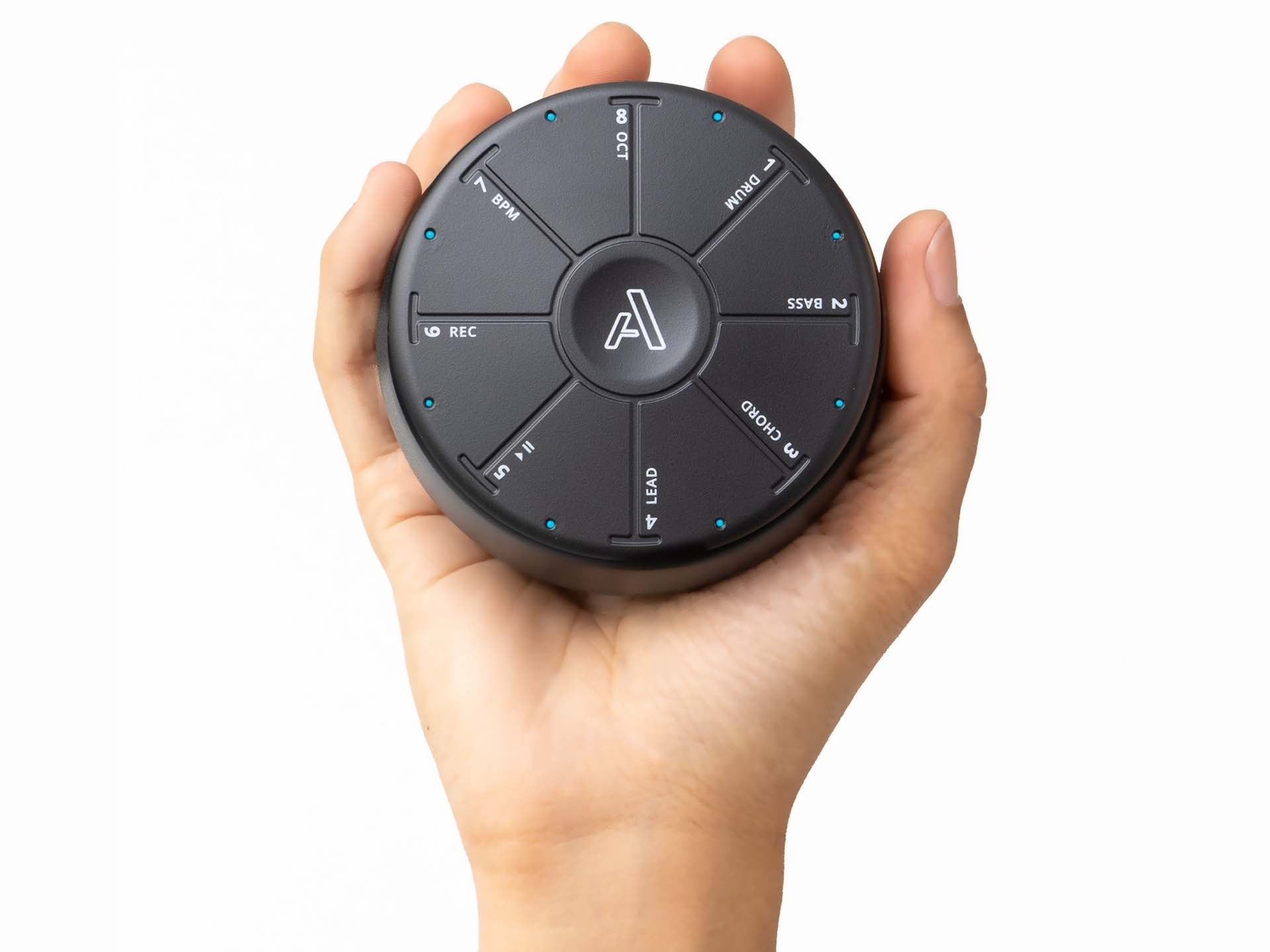 There's a built-in speaker so you can listen to your creations out loud, or you can plug in a pair of headphones for the best experience. You can also connect to MIDI-based software and hardware via USB-C or Bluetooth to expand your music-making horizons even further.
I feel like I've only scratched the surface of what the Orba 2 is capable of, but trust me, if you're into making music or even just interesting sound samples, this is the gadget is for you. Get one for $150 on Amazon.