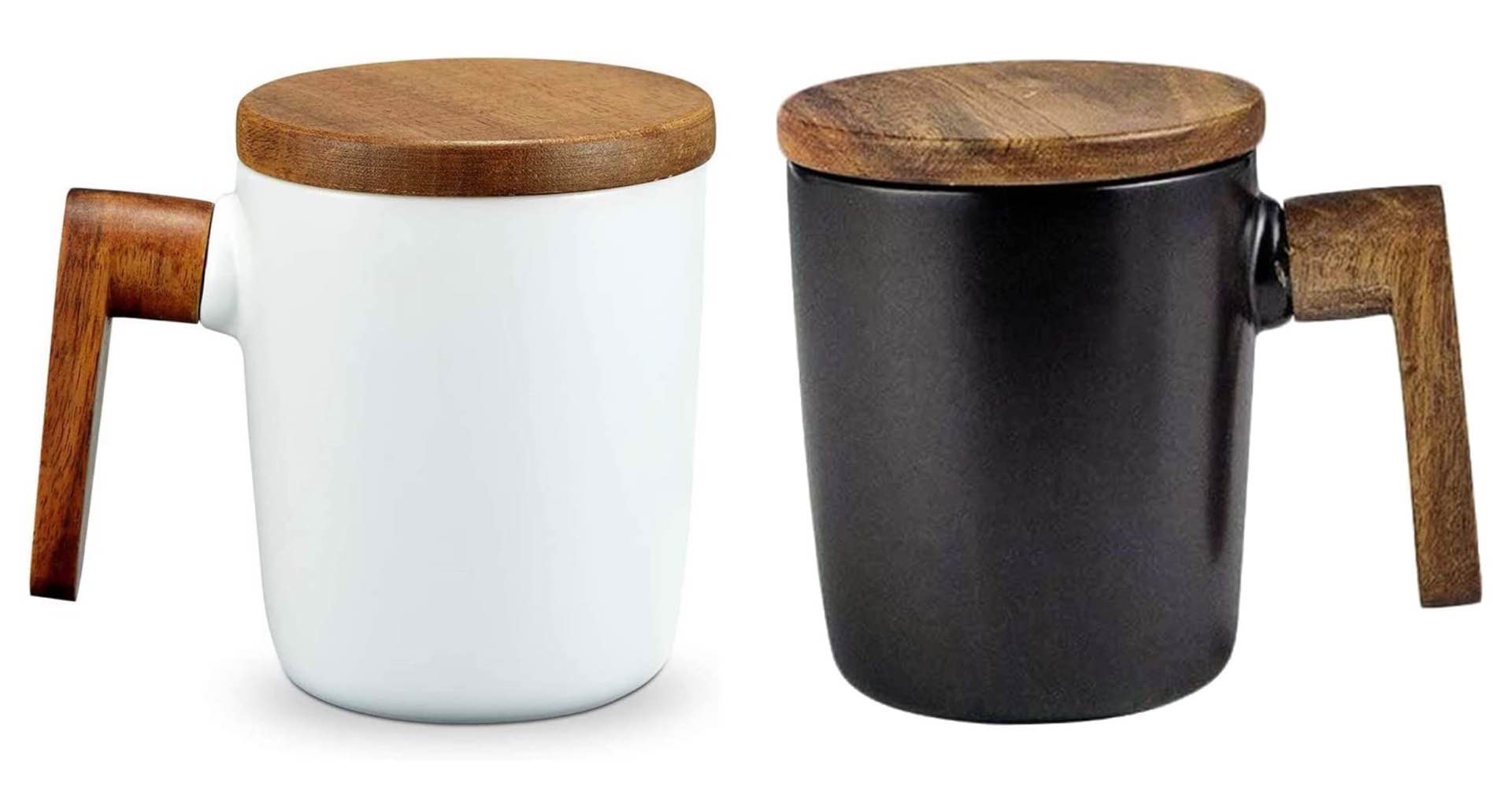 ArtioHipo Ceramic Mug with Wooden Handle and Lid
Sometimes you buy a mug because it's over-engineered, or because it serves you well in the great outdoors, or even because it looks like a cartoon.
Other times. You do it purely for the a e s t h e t i c.
That's what this mug's all about. Sure, the matte ceramic body is quality enough, and sturdy to boot, but those acaia wood accents — ie. the comfort-grip handle and inset lid — are really where it's at. This is the kind of mug you can proudly display in your "battlestation" photos on Instagram as you flex on all your friends' workspaces. The fact that it's also nice to drink out of is merely the icing.