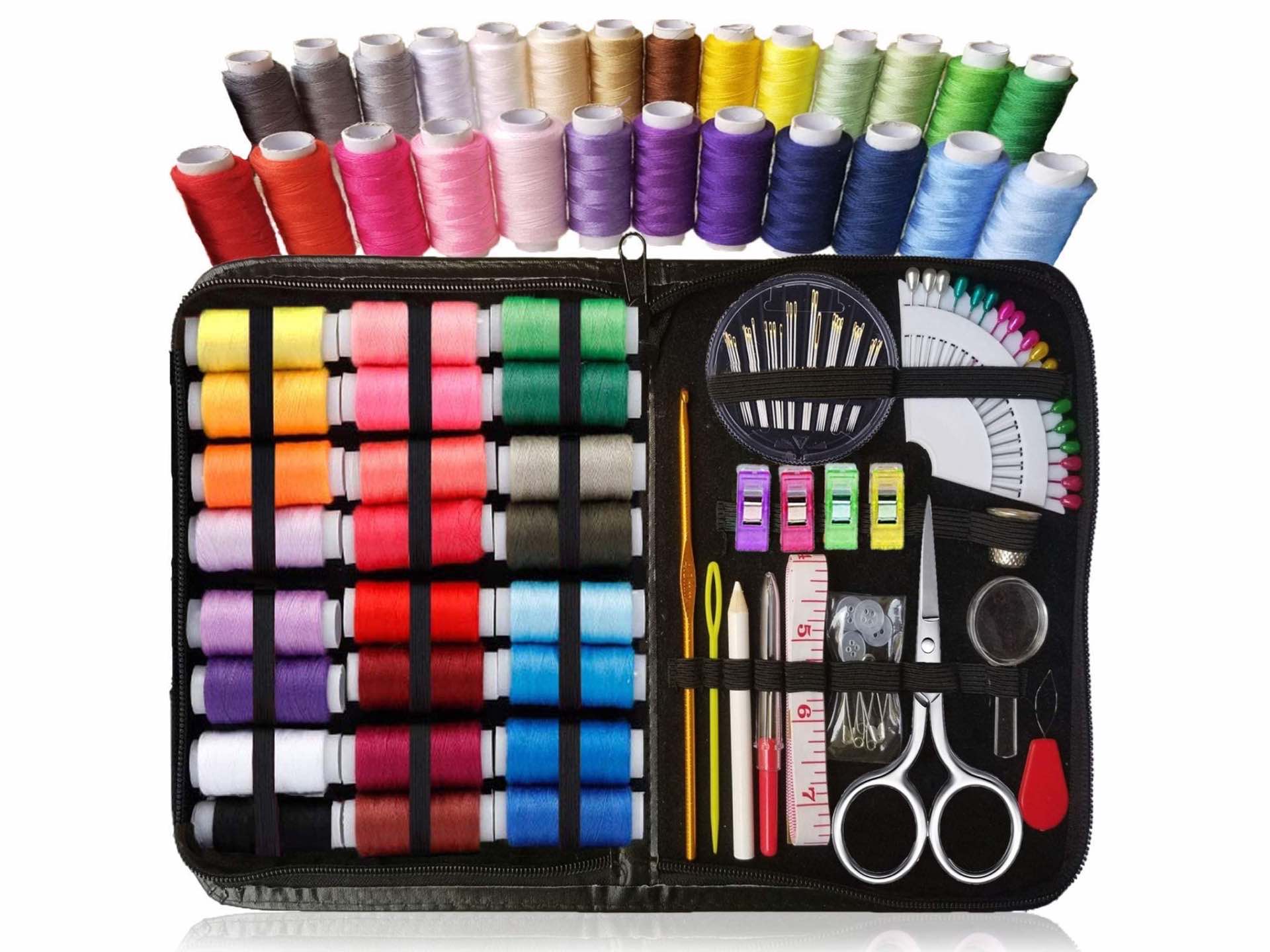 ARTIKA Beginner Sewing Kit
I wouldn't call myself particularly deft with a needle, but I do think everyone should have a sewing kit around for those times when a small repair is needed for an item of clothing. The most common example I can think of is replacing a button that's popped off a shirt, a pair of pants, etc.
This beginner's kit comes with probably more stuff than you'll even need if you're not sewing things up very often. Better safe than sorry though, right? It's got a couple dozen spools of thread in every color you could possibly have a use for, a pair of sharp scissors, a bunch of pins and needles of varying kinds, a measuring tape, a magnifying glass for those extra tiny tasks, a seam ripper, a threader, a thimble, and more.
The whole 130+ piece kit comes in a travel-sized, zippered PU leather case so you can keep it in a bag or glovebox and always have it ready when the need arises.
Get this starter sewing kit for just $10 on Amazon.