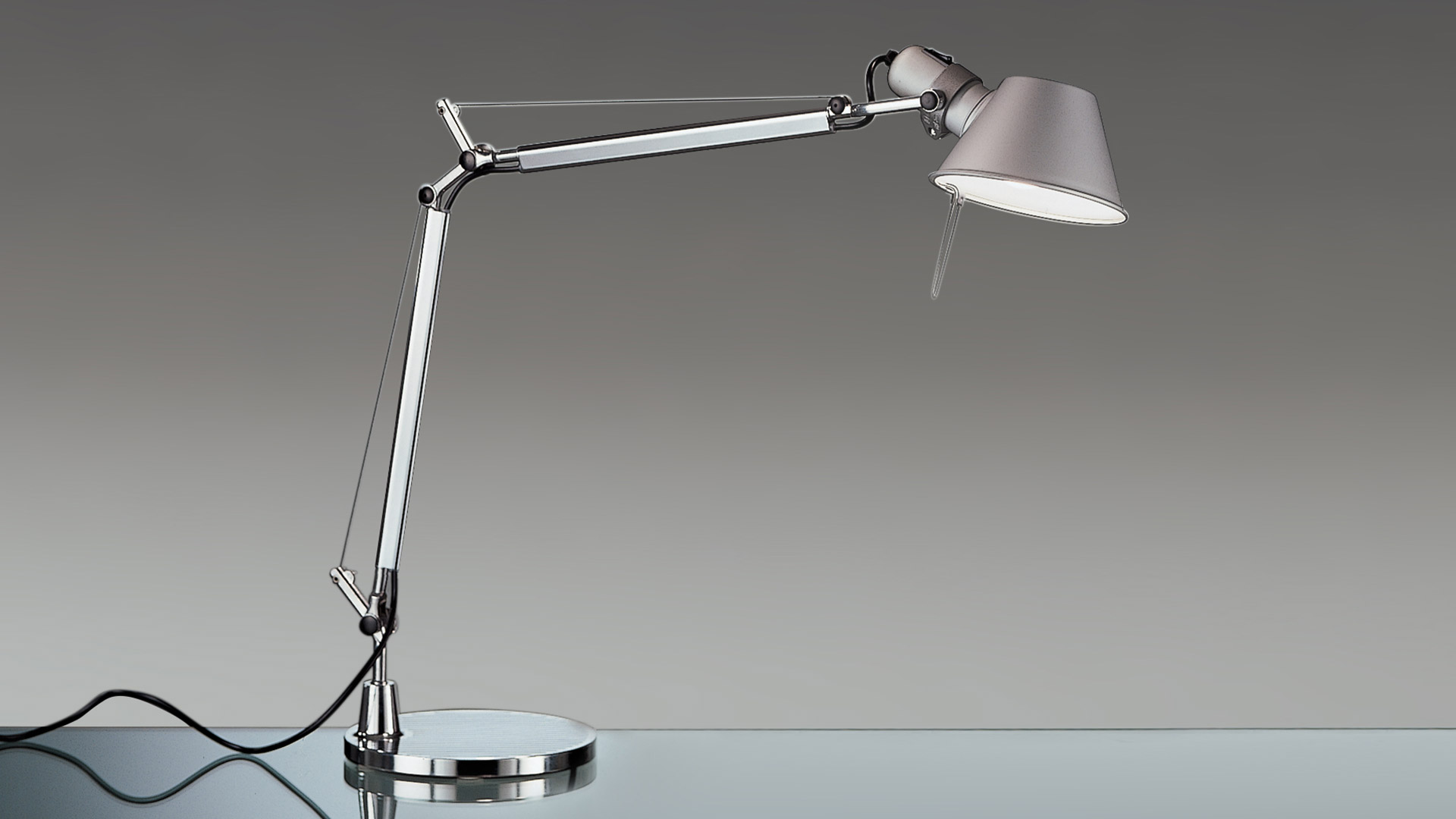 Artemide "Tolomeo Mini" Desk & Table Lamp
If all you're after is a simple, unmoving light source for your desk, there are other, cheaper lamps on the market than what I'm about to link. If you want a beautifully crafted and highly adjustable object that commands attention and adds an air of elegance to any space, then take a look at Artemide's iconic Tolomeo Mini Lamp.
Originally designed back in the '80s by Michele De Lucchi and Giancarlo Fassina, the Tolomeo boasts a mix of classic Italian design and sturdy engineering that an architect or designer would surely appreciate.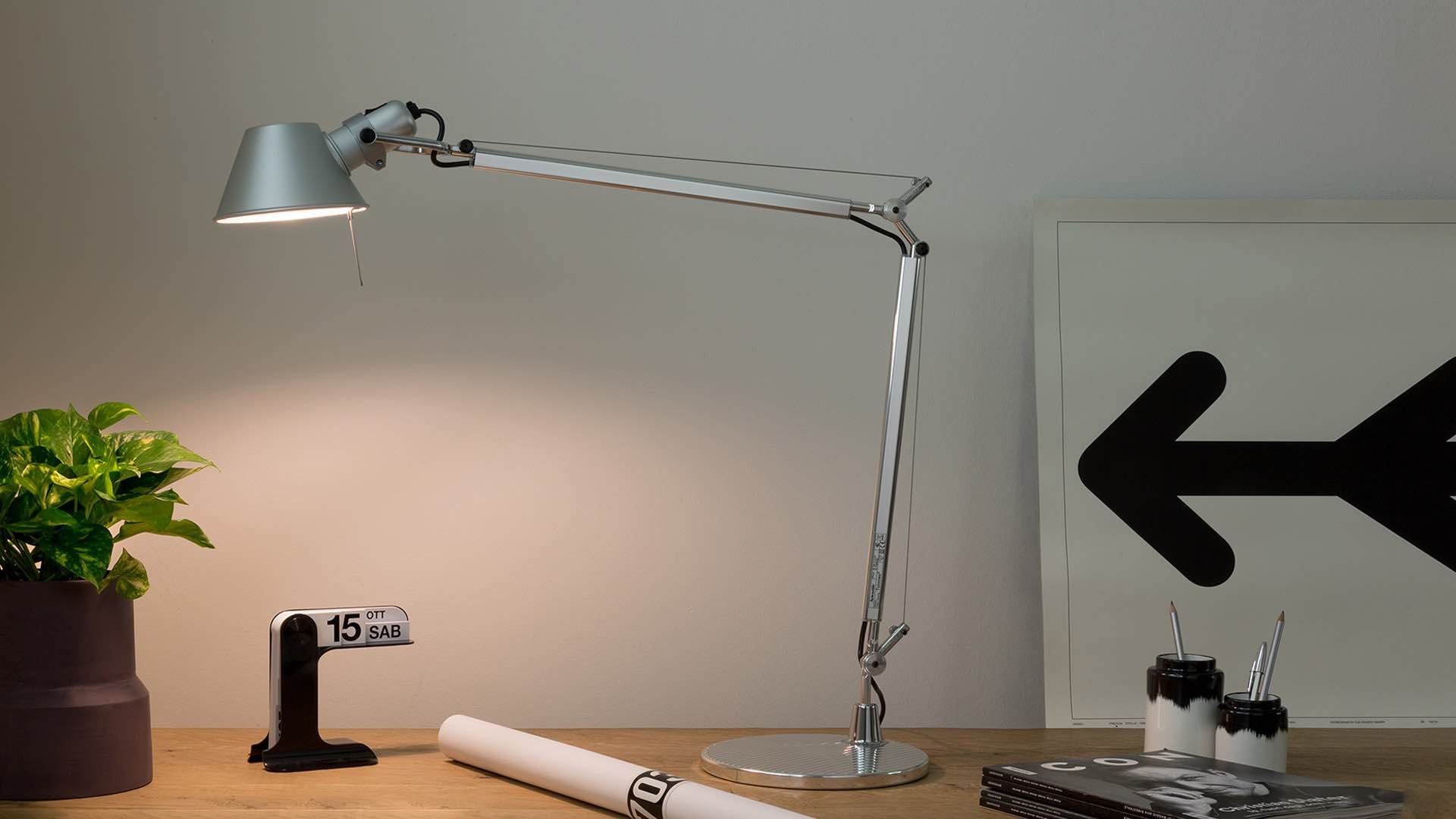 The "Mini" part is a bit of a misnomer, as this is a rather large lamp, capable of extending a full three feet upward (and then some) from the desk or table it's sitting on. However, between the reflector head and the tension cable-controlled arm, you can tilt, rotate, swivel, and articulate the lamp to your heart's content, so it can work quite nicely in a variety of spaces.
Whether you choose a model with the heavy base or the clamp-on version, you can rest assured it wont be tipping over or sliding around anytime soon. I personally prefer the former of the two myself, as the base is a nice little spot to rest your phone, wallet, keys, or what-have-you.
The Tolomeo comes in three finishes: