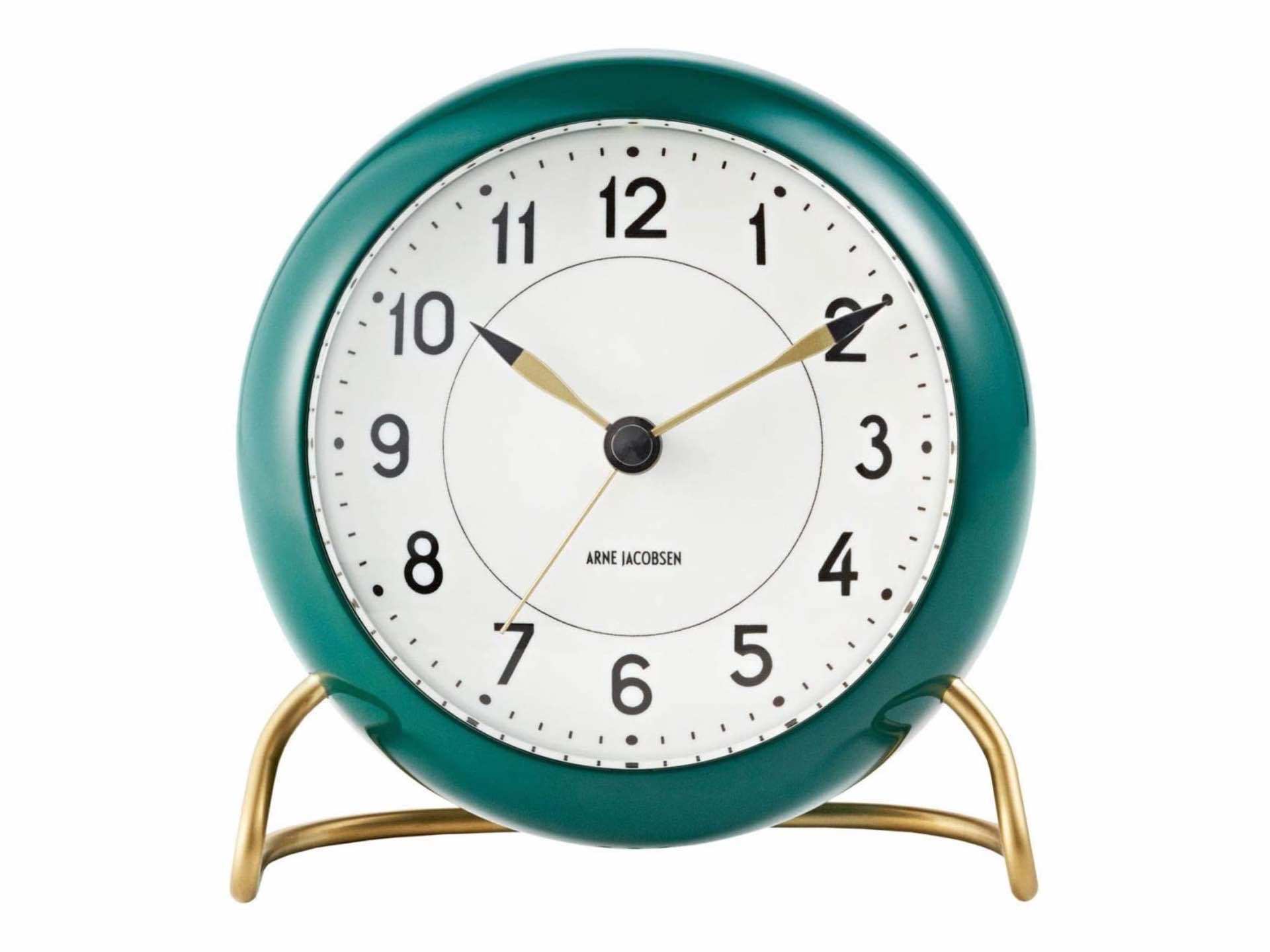 Arne Jacobsen "Station" Alarm Clock
First dreamed up by influential 20th-century Danish architect/product designer Arne Jacobsen during his younger days back in 1939, the Station Alarm Clock — the rights of which are now owned by the Rosendahl Design Group — is a small yet eye-catching table clock that combines vintage design with modern considerations.
Upgrades to this newer edition of the clock include a glossy ABS plastic case, an impact-resistant curved glass face, an LED light on the face that activates by touching the top of the clock, and a snooze function activated the same way (see video below).
The alarm bell has a rather pleasant sound to it, as far as I'm concerned:
Waaaay better than that panic-inducing digital alarm clock buzzer that screeched me awake every morning as a kid.
Furbish your bedside table, office desk, or living room mantel by picking up this retro-styled alarm clock for $129–$139 on Amazon in a variety of color options, including that classic green one pictured above.