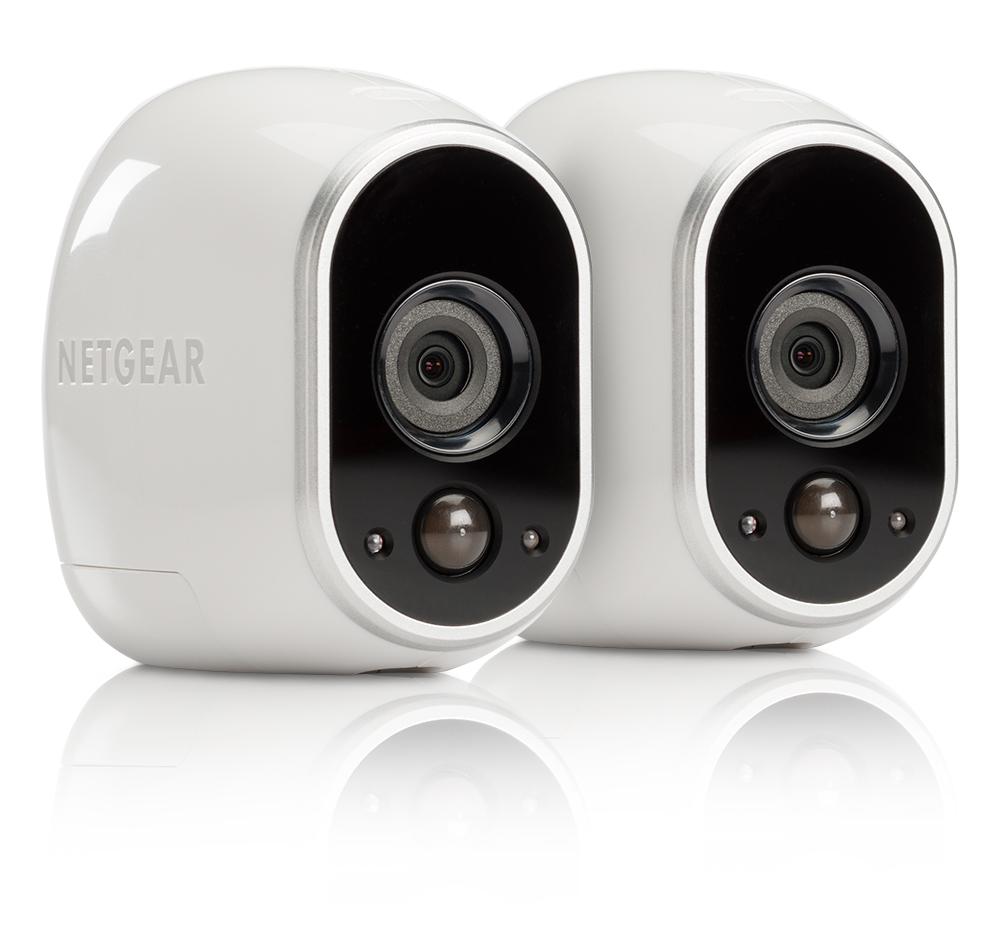 Arlo Smart Home Security Camera System
The problem with a lot of home camera systems is that they require a hardwired connection to power. There are plenty of Wi-Fi based options (Dropcam comes to mind), but you still have to put them in a location that has a power outlet near by. This can create tripping hazards or an eye sore as you try to hide wires.
The Arlo smart home camera from Netgear is a completely wire free camera. It operates on Wi-Fi and is powered by CR123 lithium batteries. Netgear reports that a set of batteries will last six months, but your usage will vary depending on temperature and usage. The cameras go to sleep until they sense motion. The Arlo is weatherproof, so you can put it inside or outside (includes night vision).
Arlo records video (in 720p) to a free cloud service from Netgear. The cloud service can stream 4 cameras at once (can have 15 cameras total), and it includes 7 days of video recordings (up 1 GB of storage). The iPhone and Android apps can send you a push notification when it detects motion as well. If you want more storage, you can upgrade to 30 days for $9.99/month or $99.99/year (10 GB of storage). If you want 60 days of recordings, it's $14.99/month or $149/year (100 GB of storage).
You can get a single camera on Amazon for $199.99 or a 2-pack for $349.99.