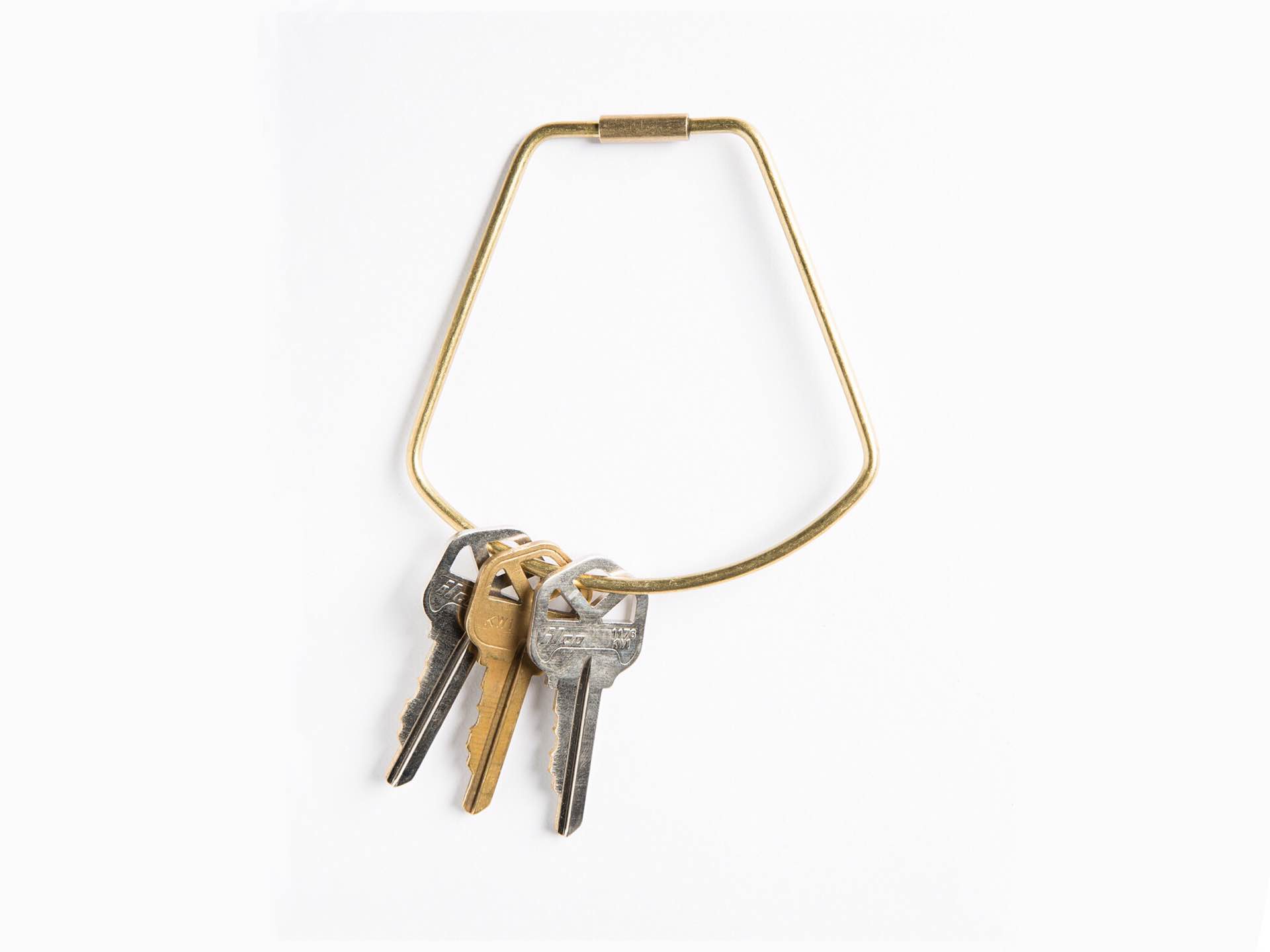 Areaware Contour Key Ring Bell
Areaware's Contour key ring bell is a minimal yet mentionable way to gather (and jingle) your keys. You can fit quite a few keys on there, which makes it awesome for taking out dramatically when you need to open something. It closes neatly with a screw clasp, so you can wear the ring around your wrist or clip it to your belt if you want.
Get it for $16 on Amazon.