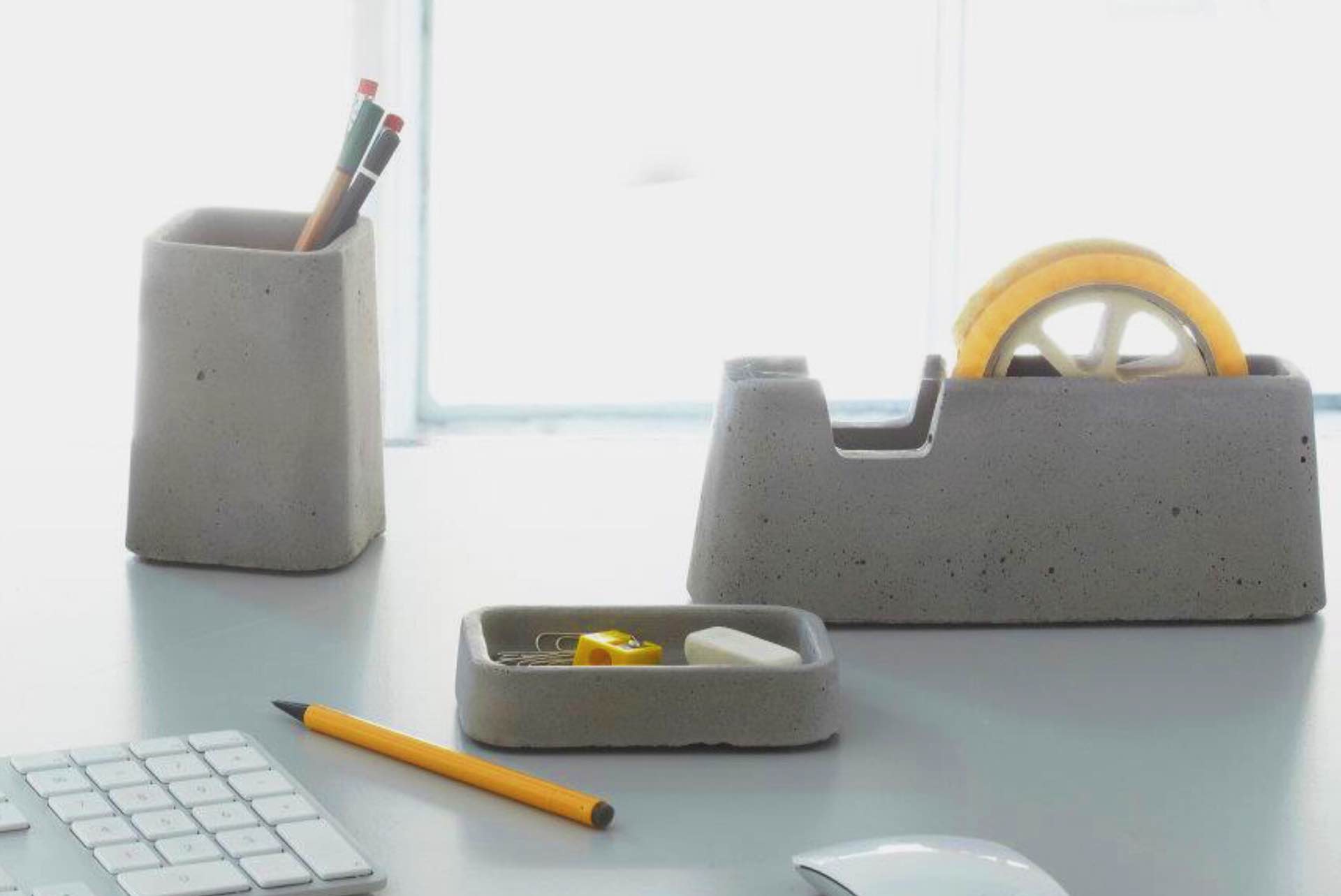 Areaware Concrete Desk Set
If you're feeling down about the results of a certain US election, you can always take some small solace in having your desk organized before digging back into the work.
Areaware's Concrete Desk Set, designed by Magnus Pettersen, is cast from solid concrete and includes:
Tape dispenser with a wooden spool
Pencil holder/cup
Low-profile desk tray with a slight lip
Your workspace will not only be tidy, but unique. Get the set for $50 at Areaware.