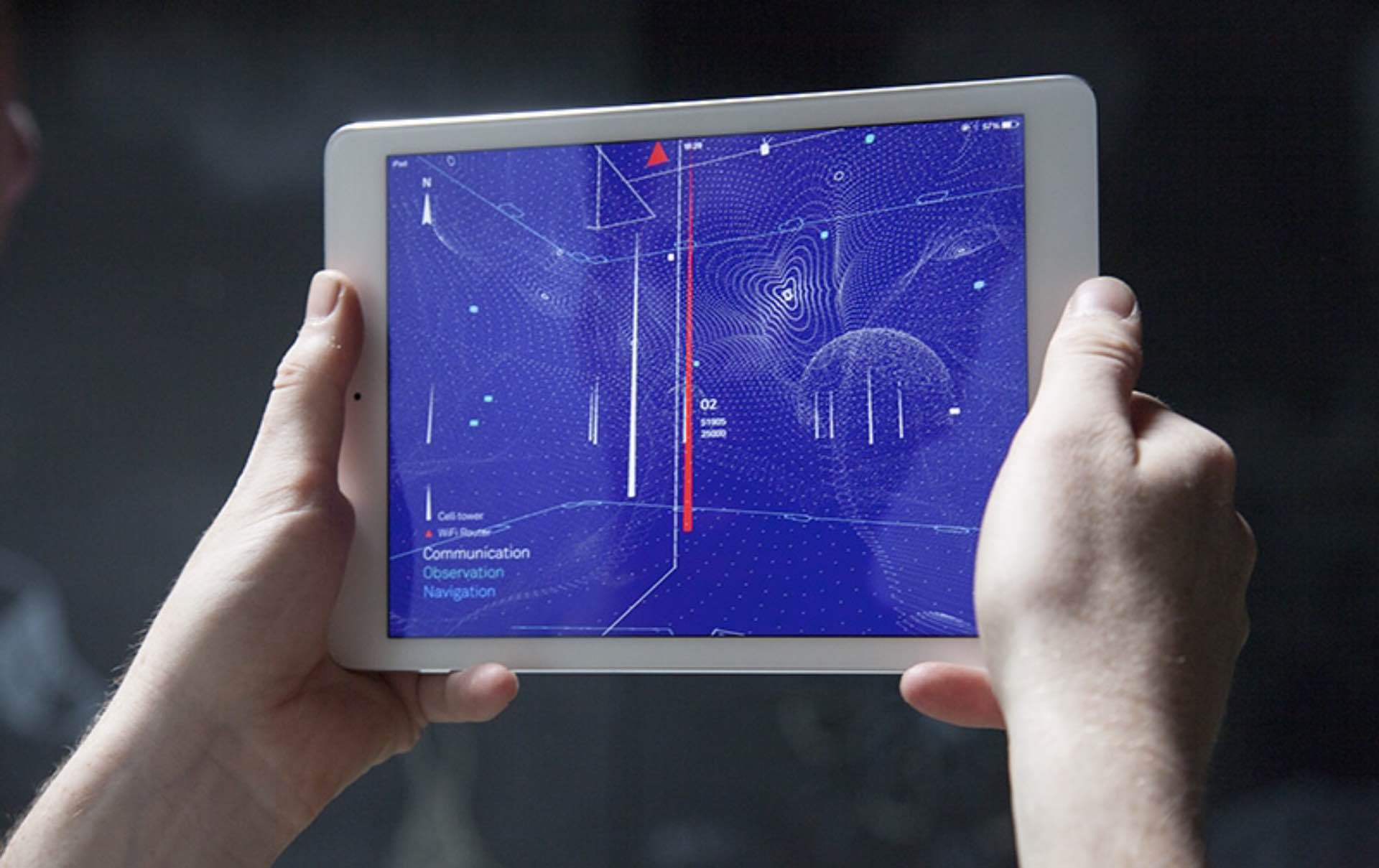 'Architecture of Radio' for iOS
The Architecture of Radio app for iPhone and iPad, created by information designer Richard Vijgen, is pretty neat. What it does is visualize the invisible world of wireless digital signals that surround us. It's not an accurate measurement tool, per se, but more of an impression of what those signals might look like if we could see them. Nevertheless, it's a cool concept.
The app uses data pulled from global open datasets that include nearly 7 million cell towers, 19 million Wi-Fi routers, and hundreds of satellite locations. It then uses your GPS location to display a 360° visualization of signals around you as you move your device around. Here's what it looks like in action:
Grab Architecture of Radio for $3 on the iOS App Store.