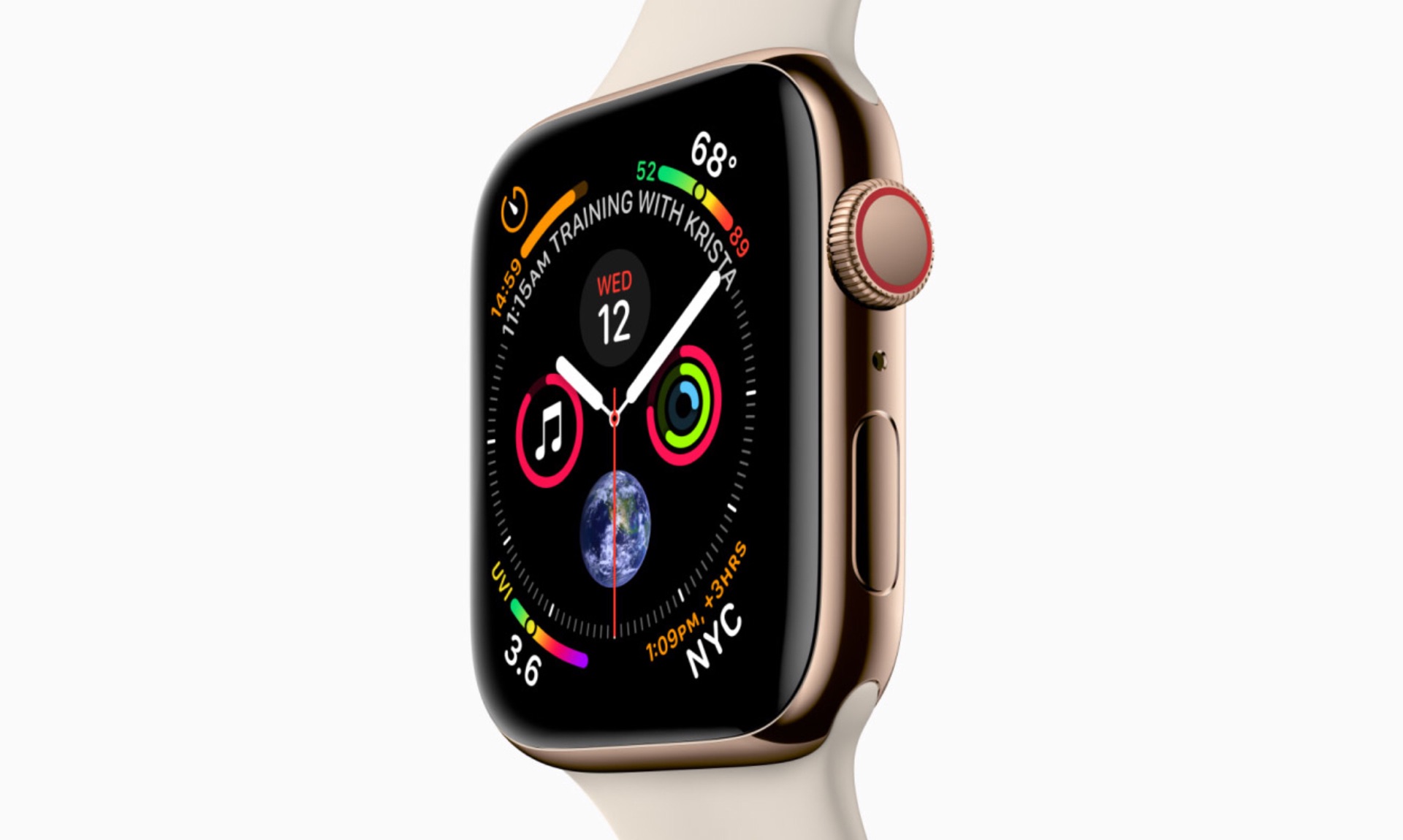 Apple's Upcoming Series 4 Apple Watch is a Medical Game-Changer
During today's September 2018 keynote, Apple announced — among other exciting things — the upcoming Apple Watch Series 4. It has plenty of nifty new features to talk about, including a larger display, haptic feedback in the Digital Crown, and a wholly redesigned, jampacked-with-information watch face (pictured above).
But the two main things I really wanted to mention in this post are the new built-in electrical heart sensor and fall detection/Emergency SOS features. Together, these two additions will make the Apple Watch not just a health device, but a medical one as well.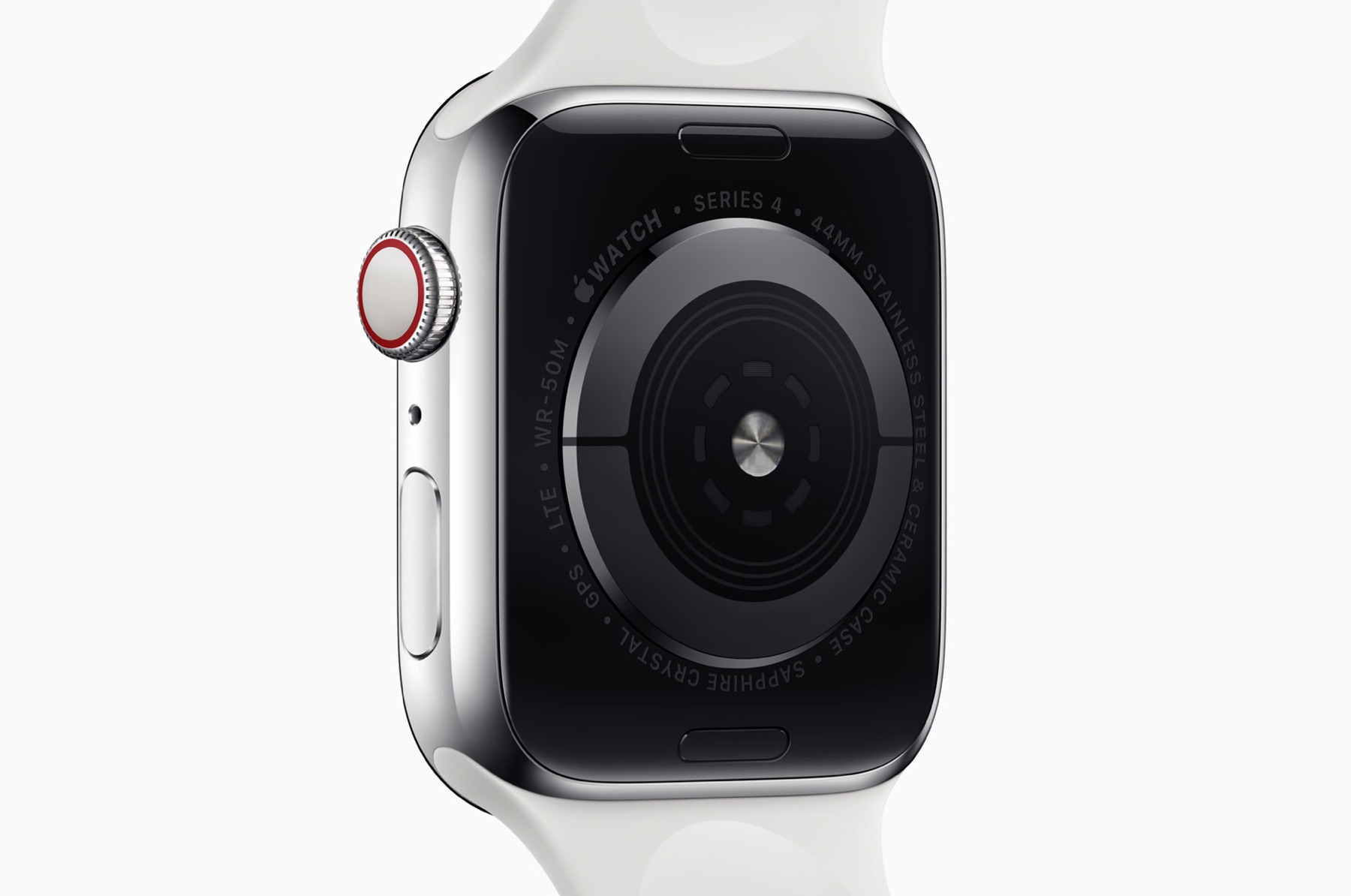 On the heart side of things, the Series 4 combines electrodes on the back crystal with an electrode in the Digital Crown to create an electrical heart sensor that allows you to check electrical heart impulses from your wrist and fingertip, respectively.
What that means is that you can generate an actual real-time electrocardiogram (ECG) waveform of your heart rhythm whenever and wherever you like. You can share these ECGs with your doctor, or simply use them to get an idea of how your heart is doing.
This feature alone is timely and important to me for a reason:
My dad has been dealing with awful heart issues lately, with a 99% blockage on one side (WTF) and an 80% one on the other. He recently had a stint put in for the first one and is due for the second one next week.

The Series 4 watch could be huge for him.
As for the other major feature addition, the Series 4 sports a new accelerometer and gyroscope that can detect if you've fallen down:
When an incident like this occurs, a hard fall alert is delivered, and you can easily initiate a call to emergency services or dismiss the alert. If you're unresponsive after 60 seconds, the emergency call will be placed automatically and a message will be sent to your emergency contacts.

Emergency SOS allows you to quickly get help. It calls 911, notifies your emergency contacts, sends your current location, and displays your Medical ID badge on the screen for emergency personnel.
Again, these are the kinds of things that will save people's lives. It's hard to overstate their importance.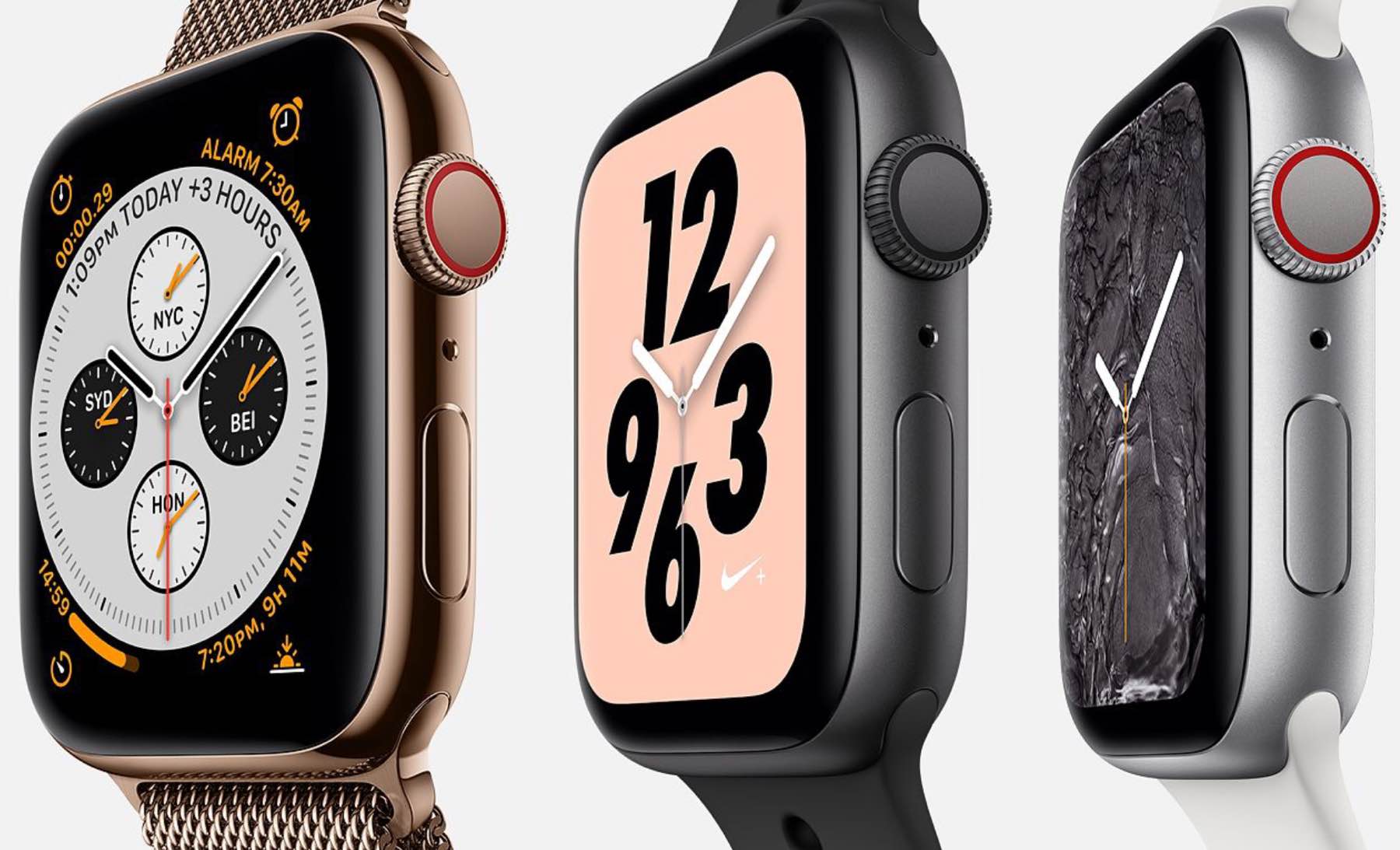 The Apple Watch Series 4 starts from $399 and will open up for orders in two days — on September 14th, 2018. It will begin shipping on September 21st.