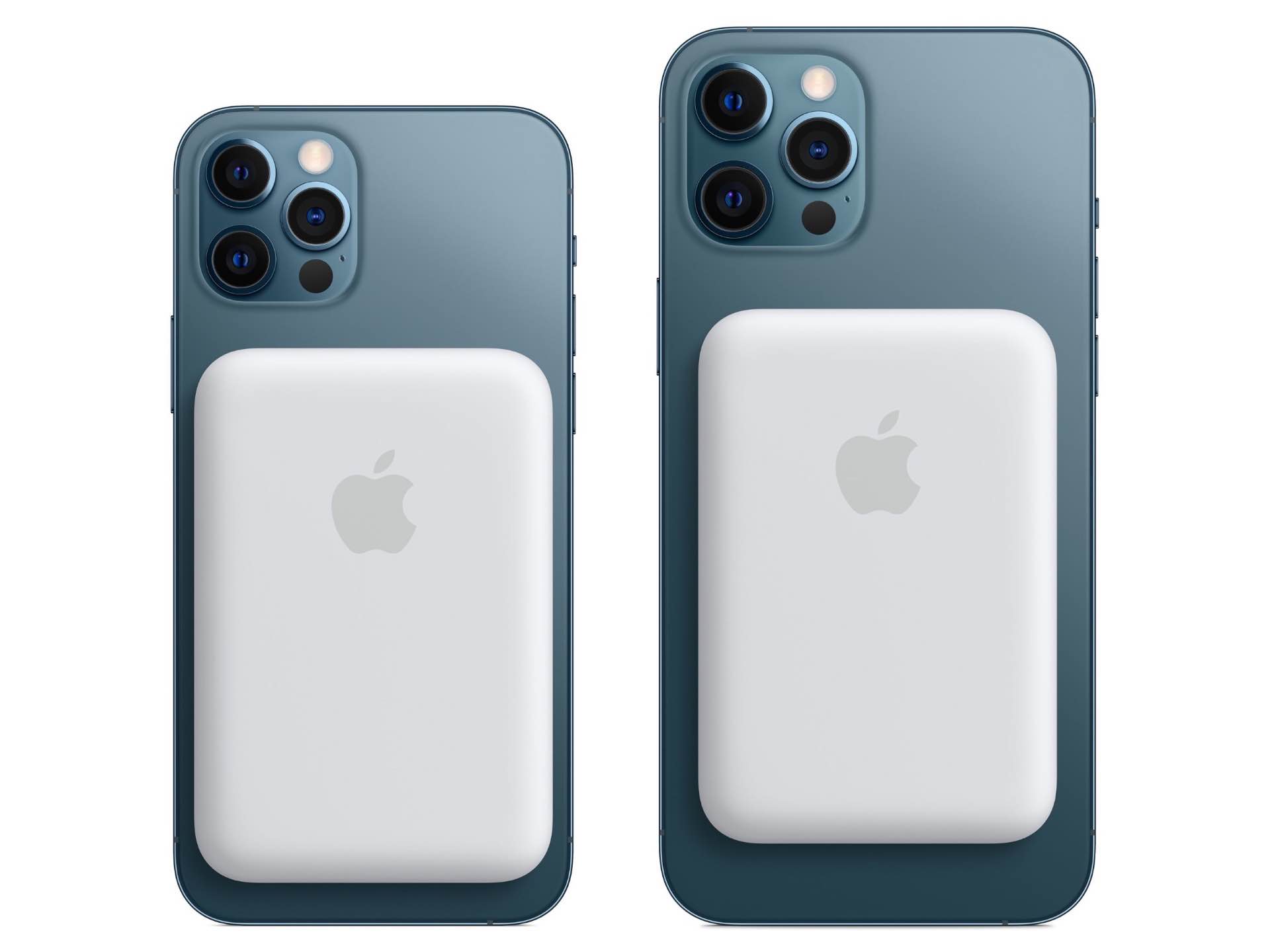 Apple Releases Their Own MagSafe Battery Pack for iPhone
It comes in any color you want, so long as that color is white.


Yesterday, Apple quietly launched their new MagSafe Battery Pack for iPhone 12. Like the Anker PowerCore Magnetic 5K I wrote about in February, you simply stick this little power bank directly on the back of your compatible iPhone, where it delivers 5W of charging power (which can be monitored from the iOS battery widget).
As I predicted in that post, the MagSafe Battery Pack technically can charge at a full 15W, but only when you have it connected via Lightning cable to a 20W charger or higher (examples include the Aukey Omnia or any of these Anker wall adapters). Doing this will charge the Battery Pack and the iPhone simultaneously.
Perhaps most interestingly, MacRumors reports that the Battery Pack introduces reverse wireless charging for the first time ever in an Apple product:
When attached to an iPhone that's charging via Lightning, the ‌iPhone‌ can deliver power to the MagSafe Battery Pack, which is the first instance of an ‌iPhone‌ being able to route power to an accessory device.

[…]

Apple has suggested that ‌MagSafe Battery Pack‌ users might want to use the ‌iPhone‌ passthrough charging feature when the ‌iPhone‌ is connected to a power source like wired CarPlay and is able to charge both accessories.
This convenient, travel-friendly little doodad is $99 from Apple's site. I expect it will work for future iPhone models as well, if you've been thinking of upgrading when the next cycle rolls around.