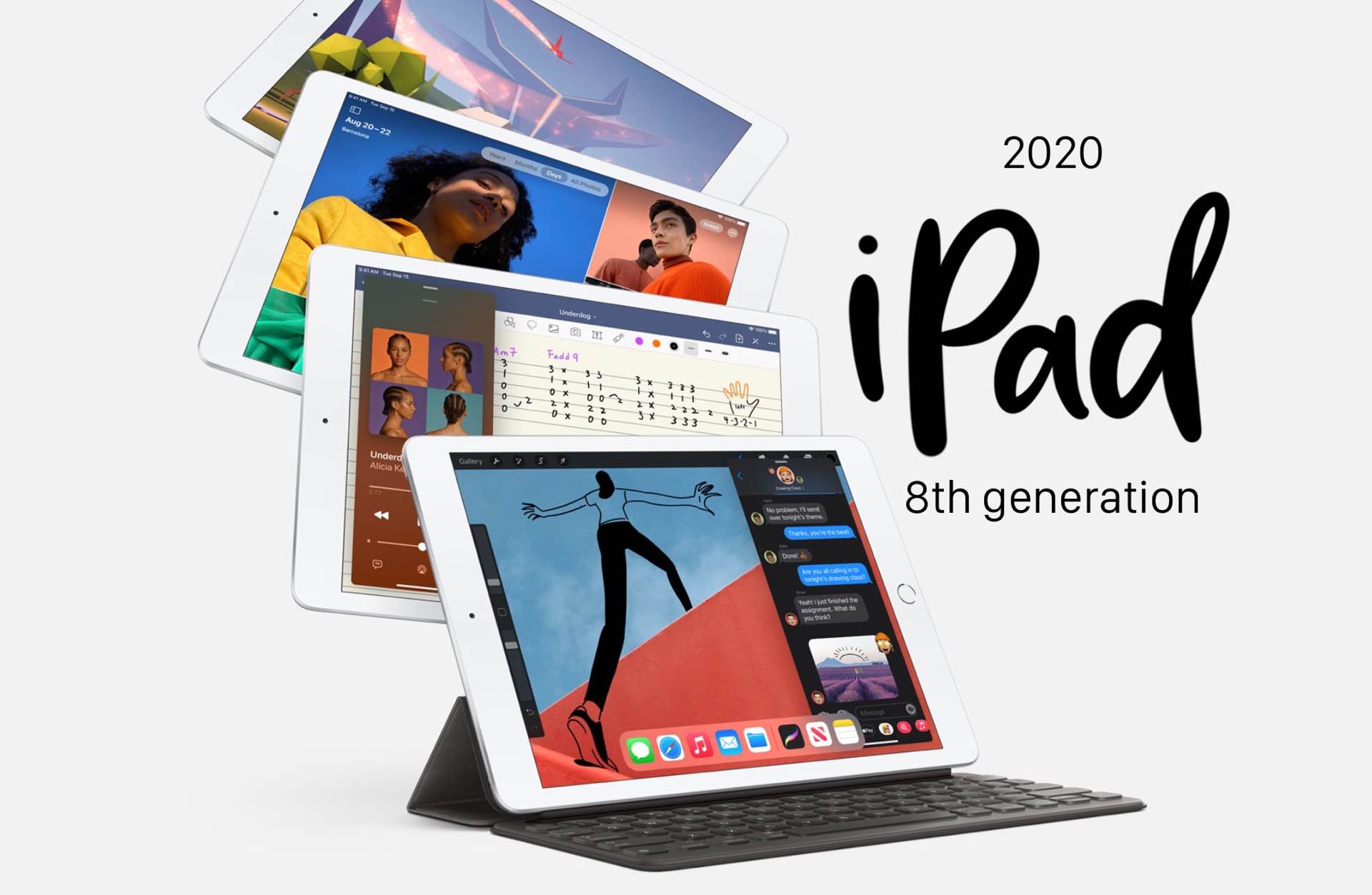 The All-New 2020 Apple iPad (8th Generation)
I don't often make a point of writing about the latest and greatest Apple gadgets here, mostly because there are entire websites dedicated to that sort of thing already and I don't follow this stuff as closely as I used to anyway. But the time is finally nigh for me to replace my trusty old iPad Air 2 (or rather, hand it down to my son) and pick up the all-new 2020 iPad (8th-generation).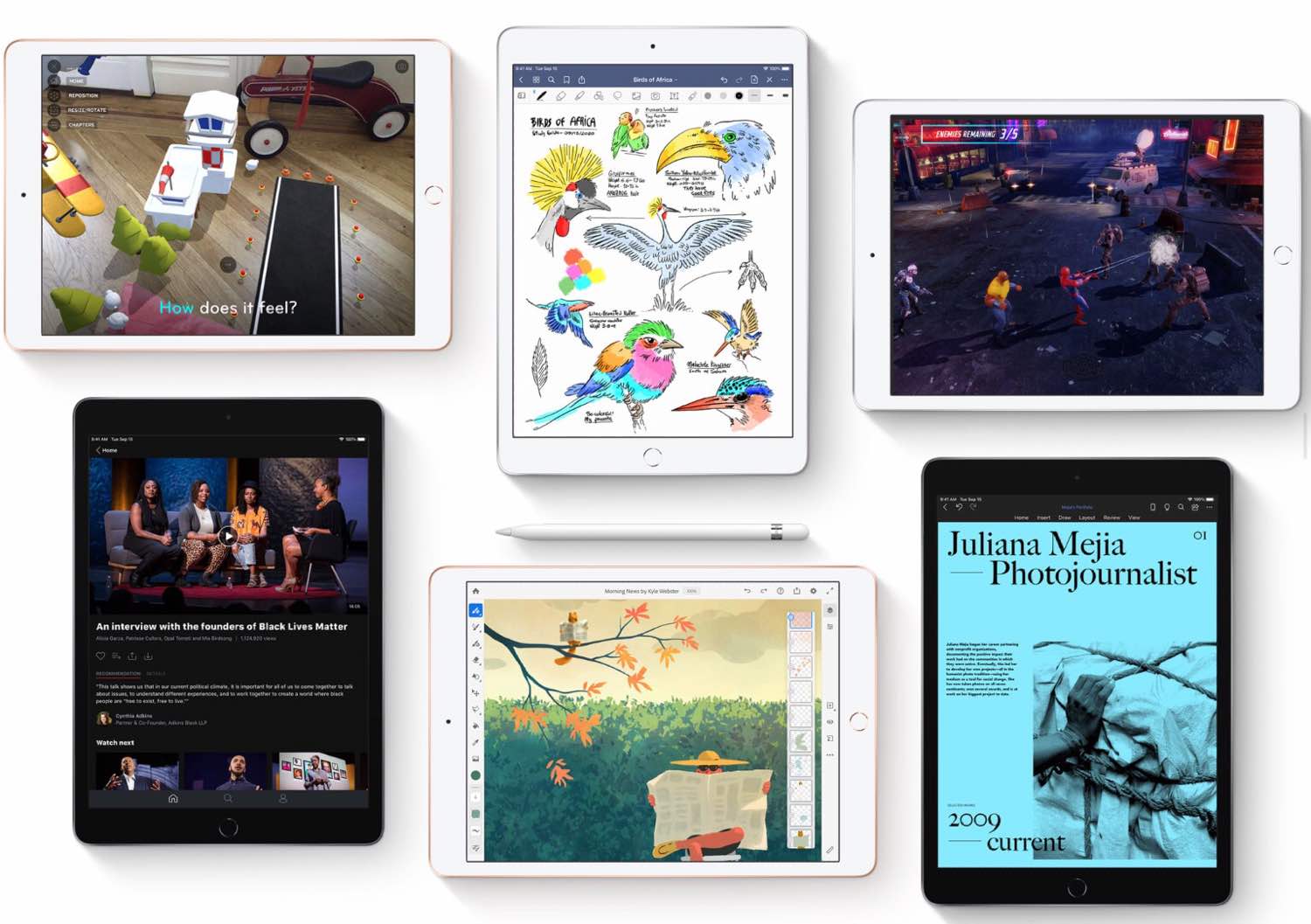 I should note that the Air 2, although it's six years old now, is still going fairly strong. It's capable of running iPadOS 14, still supports all the apps I use, and generally fills my needs just fine. However, there are a few realities I've been contending with:
The battery's beginning to show its age just a bit. It's not dying instantly after unplugging or anything, but I do find myself having to charge more often than I used to.
Its A8X chip struggles at times to keep up with how I use the device. Apps don't run in the background as well as they should, Safari tabs close unexpectedly, that sort of thing. The kind of thing you get accustomed to working around — to a point.
My son's Kindle Fire tablet…well, let's just say it's seen better days. It's only four years old, and yet it's been so beat up and was already a little underpowered to begin with. Which was fine for a little kid, but now he's almost 9 years old and becoming quite the tech-savvy user who wants to be able to do more with his device than he can right now.
So, the plan is for him to get my Air 2 for Christmas and for me to get the new iPad. If I had a bigger budget I'd spring for the upcoming 4th-gen iPad Air or even the iPad Pro 11″ from earlier this year, but alas, my wife and I have bigger things to worry about, like shopping for a decent motorhome to replace our travel trailer.
Anyway, everything I've heard about the new base-model iPad is that it'll be a significant improvement over the Air 2. In fact, Wirecutter addressed that very thing in their "best tablet" review, updated just this morning:
If you currently have an even older iPad, such as 2014's iPad Air 2 or 2017's 5th-generation iPad, the performance improvements will feel dramatic. And with 3 GB of RAM—up from 2 GB in older generations—everyday interactions such as switching between apps or Safari tabs feel much more responsive than on older iPads because the apps and tabs don't have to reload every time you switch away from them and then back.

[…]

if you have an older iPad and you use it frequently throughout the day—for example, as a tablet computer running lots of apps, as a way to stay in constant contact via email, text, audio, video, and social media, or as a media and gaming device—and it's feeling out of date and sluggish, you may benefit by upgrading to the latest model. The 8th-generation iPad is noticeably faster than 2014's iPad Air 2 or 2017's 5th-generation iPad, especially for graphics-intensive apps.
I'm looking forward to not only the increased performance, but also having support for the Apple Pencil, even if it's only the 1st-gen.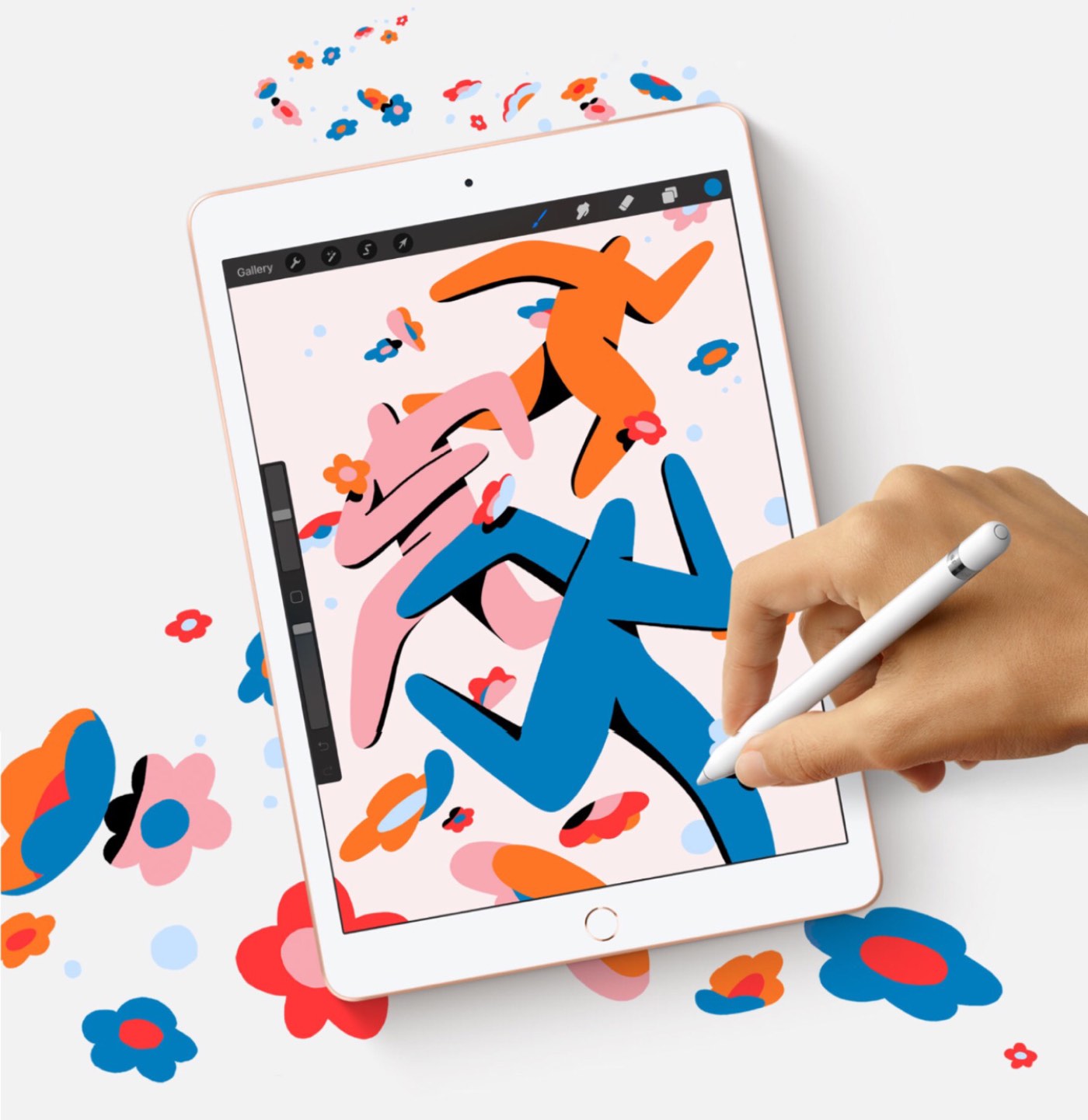 If you're also considering this new iPad, you can pick it up in these variations, each of which comes in your choice of gold, space gray, or silver: