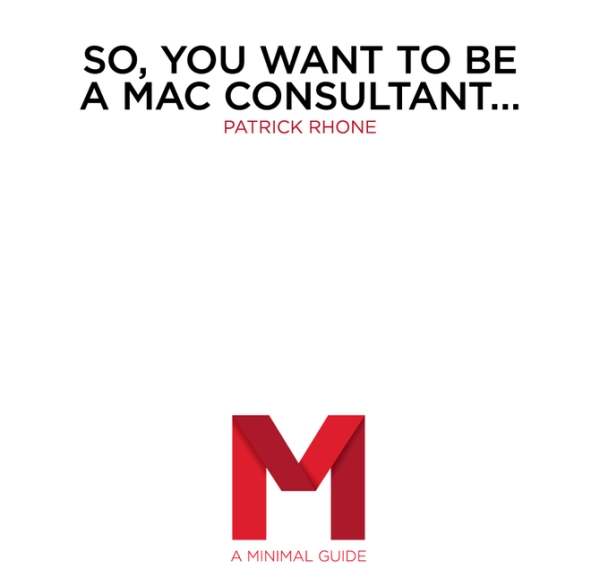 Apple Consulting – A Minimal Guide
One of my favorite tech writers on the web, Patrick Rhone, recently released Apple Consulting – A Minimal Guide. This project started out as a simple blog post detailing how one can make a career out of being a Mac Consultant to individuals and/or small organizations, and after initial interest exploded, it has grown into a full-blown ebook that is being updated all the time. There's lot of great information within, especially if you're someone interested in working for yourself someday.
The current version of the book is available for $5.