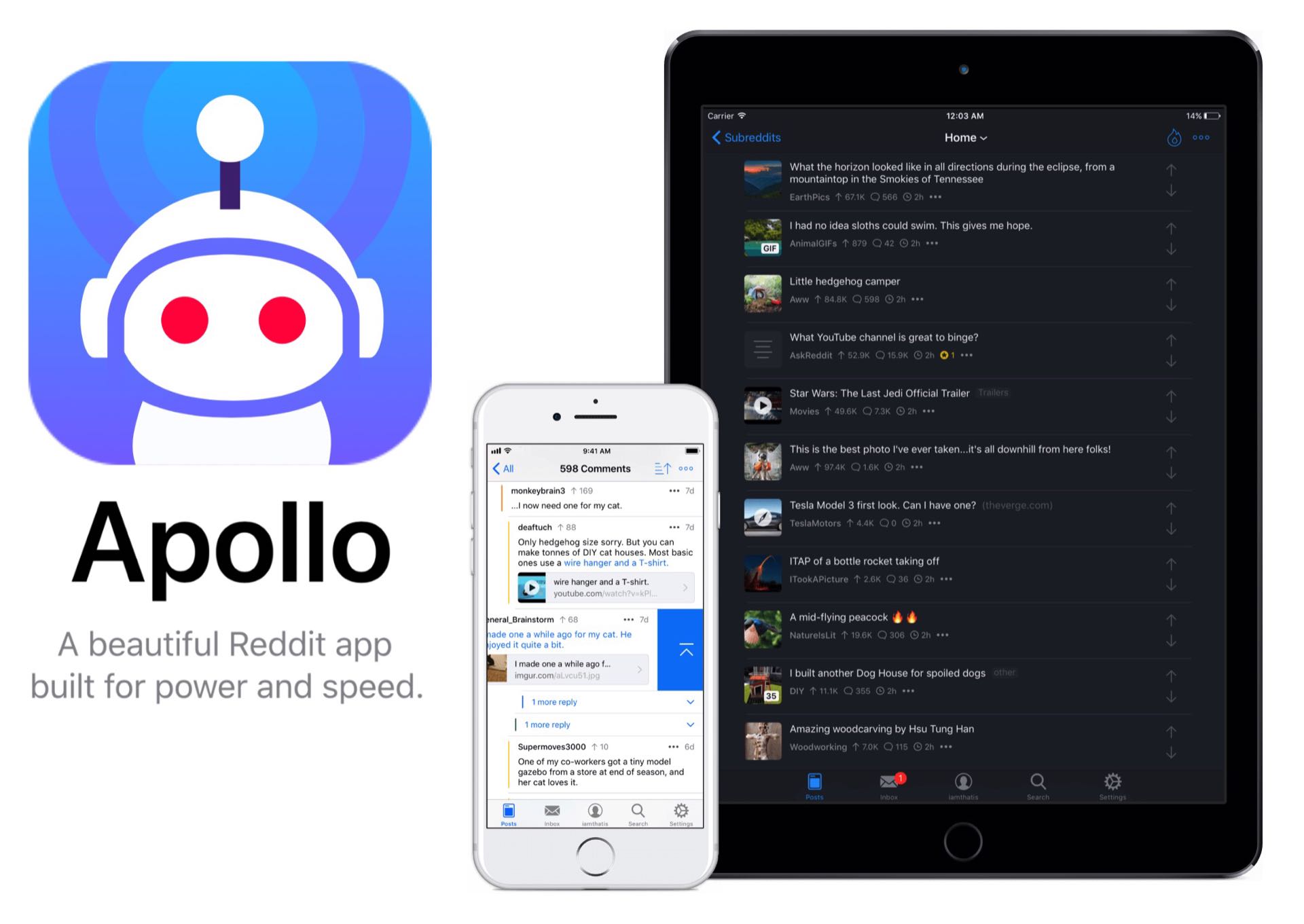 Apollo Reddit Client for iOS
Earlier this week, iOS developer Christian Selig publicly released his Apollo Reddit client for iPhone and iPad. After working on it for nearly three years — and with the help of a lot of beta testers — Selig has crafted a premier Reddit app that already shows a lot of promise. As the author of The Sweet Setup's review of the best Reddit apps for iOS, I will be playing with Apollo to see how it compares with our current top pick, Narwhal.
In a Reddit post about the public release, he explains his motivations for creating Apollo:
Why build it? There's already Reddit apps.

While there are some nice ones, nothing exactly scratched my itch as to what a Reddit client could really achieve on iOS. Alien Blue came close, but still had a UI that especially once iOS 7 launched felt outdated and somewhat out of place on iOS. Android also has some really great clients, but I just think the experience on iOS has been lacking and is due for something to really show what Reddit on iOS can be. I built Apollo with the goal of not just being the best Reddit experience on iOS, but the best Reddit experience period.
A lofty goal indeed. Watch the trailer here:
Apollo is free to download, but if you leave a "tip" within the app (starting from $3), you'll unlock a ton of nifty features, including:
The ability to submit posts (this one's probably the most controversial but I get why he made the decision)
Multiple account support
Auto dark mode
Custom app icon (I can't decide which one I like more, "Blueberry Breath" or "Ruby")
Custom swipe gestures (I've changed mine to replicate those in Narwhal, for familiarity's sake)
Keyword/subreddit filtering
Comment color themes
GIF scrubbing (this is one thing I've always wanted in Narwhal)