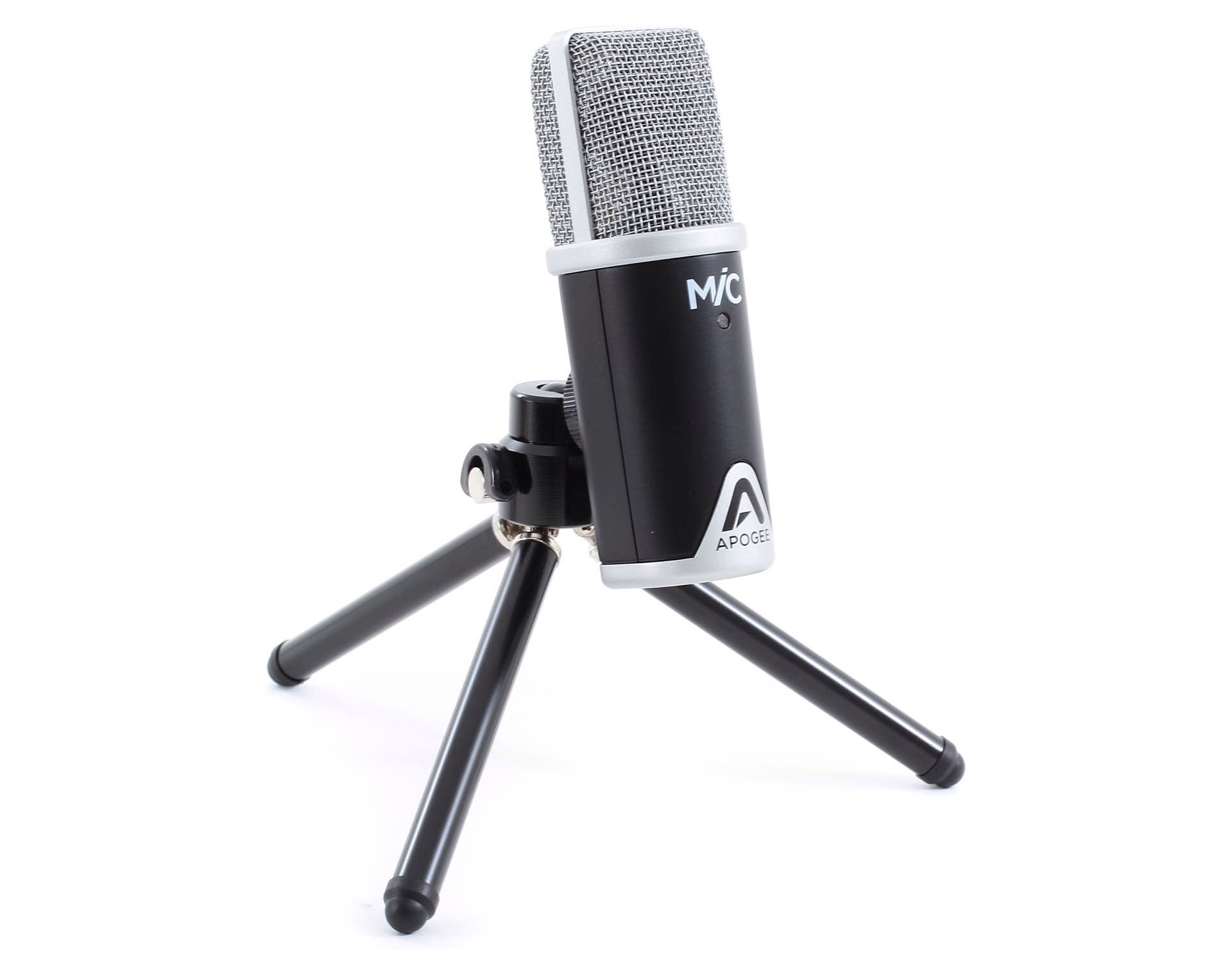 Apogee MiC Portable Condenser Microphone
More and more often, I find myself pleasantly surprised by what an iPhone or iPad can accomplish with the right accessories. External keyboards like the Logitech Ultrathin help take our writing to another level, and mics like the Apogee MiC are great for recording podcasts, music, and even video interviews.
The MiC's sound quality is superb, especially for how portable it is. It captures 24-bit audio that sounds rich, full, and natural, all while cutting out the majority of background noise. It truly is studio-quality. And, since it can plug into an iPhone or iPad via its Lightning adapter, it's also the perfect travel mic. Dan Benjamin of 5by5 approves, which should be enough recommendation for anybody.
The Apogee MiC is $229 on Amazon, and comes with a small tripod stand for easy setup anywhere. A separate $20 carrying case is also available.