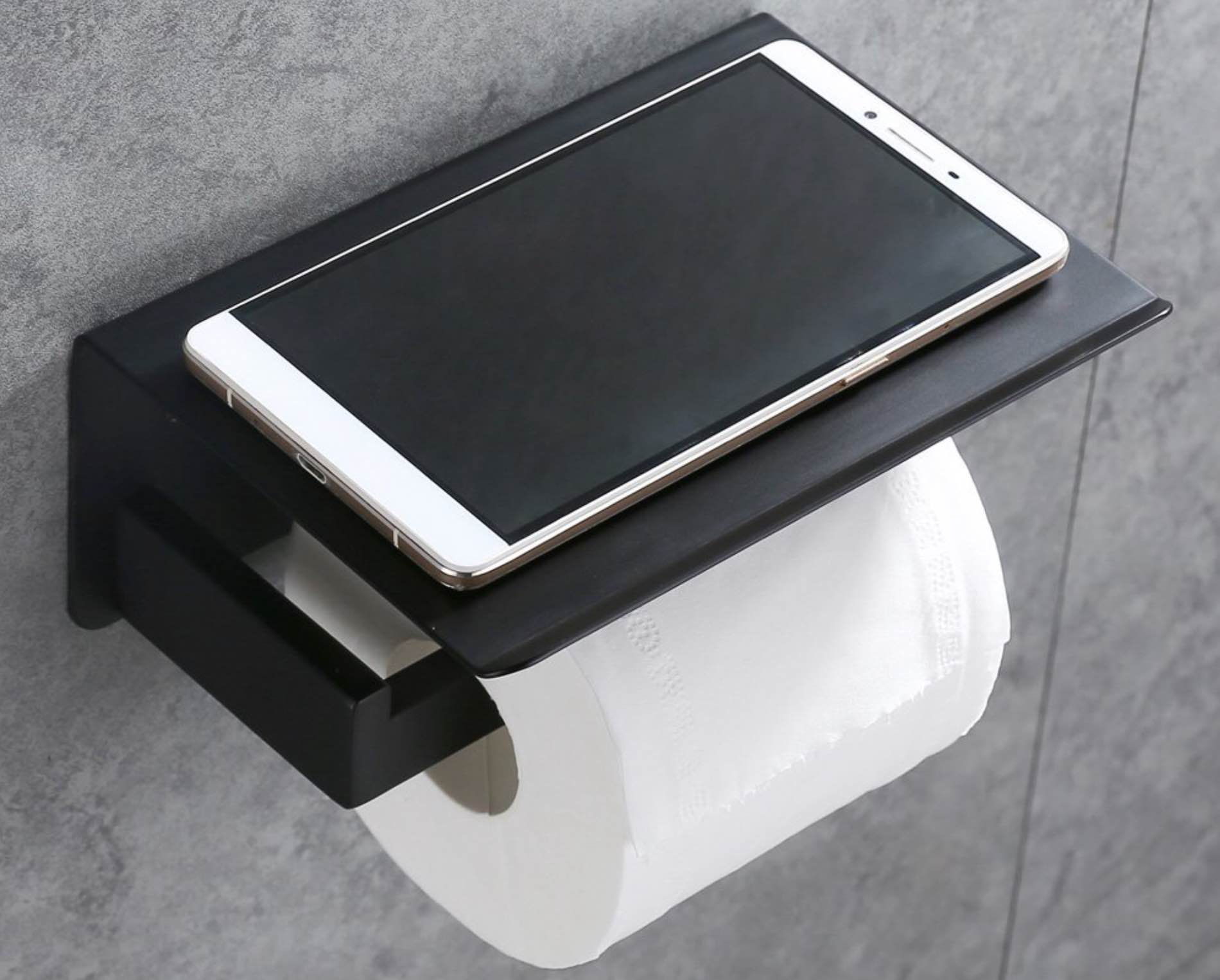 APL Toilet Paper Holder with Phone Storage Shelf
I'm having somewhat of a weird Saturday, and that's about to translate into my choice for today's neat item. It's the APL toilet paper holder + storage shelf, which lets you set stuff down on it when you're, um, seeing a man about a horse. And when I say "stuff" I mean your phone. You can also use it for your watch or glasses or whatever, but yeah I'm betting it'll be your phone 99% of the time.
The holder is easy to install, doesn't look half bad in any bathroom, and can hold even large phones like the iPhone 8 Plus. Only downside is that it's not designed to be reversible.
It's $25 on Amazon and comes in three colors: