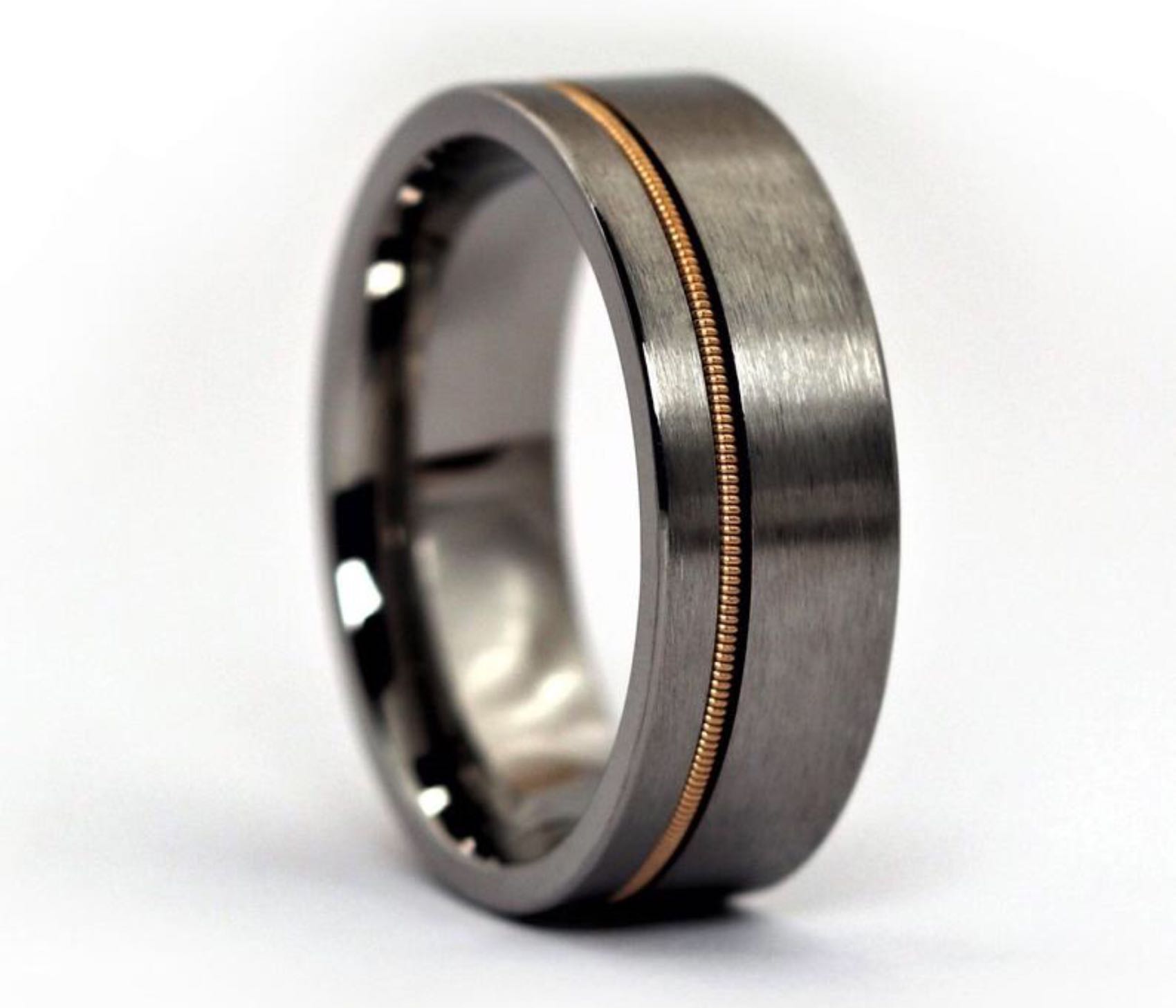 Anvil Rings' "Guitar String" Ring
Anvil Rings (formerly known as "Grand Junction Guy") is an Etsy shop owned by Caleb and Stephanie Martin, who live and work on the Western Slope of Colorado. They handmake a number of stylish and classy rings, two of which are perfect for any musician's wedding, engagement, or style.
Each 8mm-wide ring features an offset phosphor bronze guitar string inlay — specifically, a low 'E' string — with a lustrous color that contrasts beautifully with the surrounding ring metal. They've got two main colors to choose from:
Titanium ($310

$155

as of October 30th, 2019) — Made from jewelers grade 5 6AL-4V brushed titanium and sealed on the inlay with titanium aircraft adhesive before being polished with beeswax.

Black Tungsten ($190 $95 as of October 30th, 2019) — Made from jewelers grade tungsten carbide, which is hard enough to cut steel and will never fade.
Now, there's actually a third style that's not listed on their Etsy page, but is available directly from the shop's own website: Stonewashed Titanium ($360 $180 as of October 30th, 2019), which is more muted and worn-looking than the brushed titanium one above.