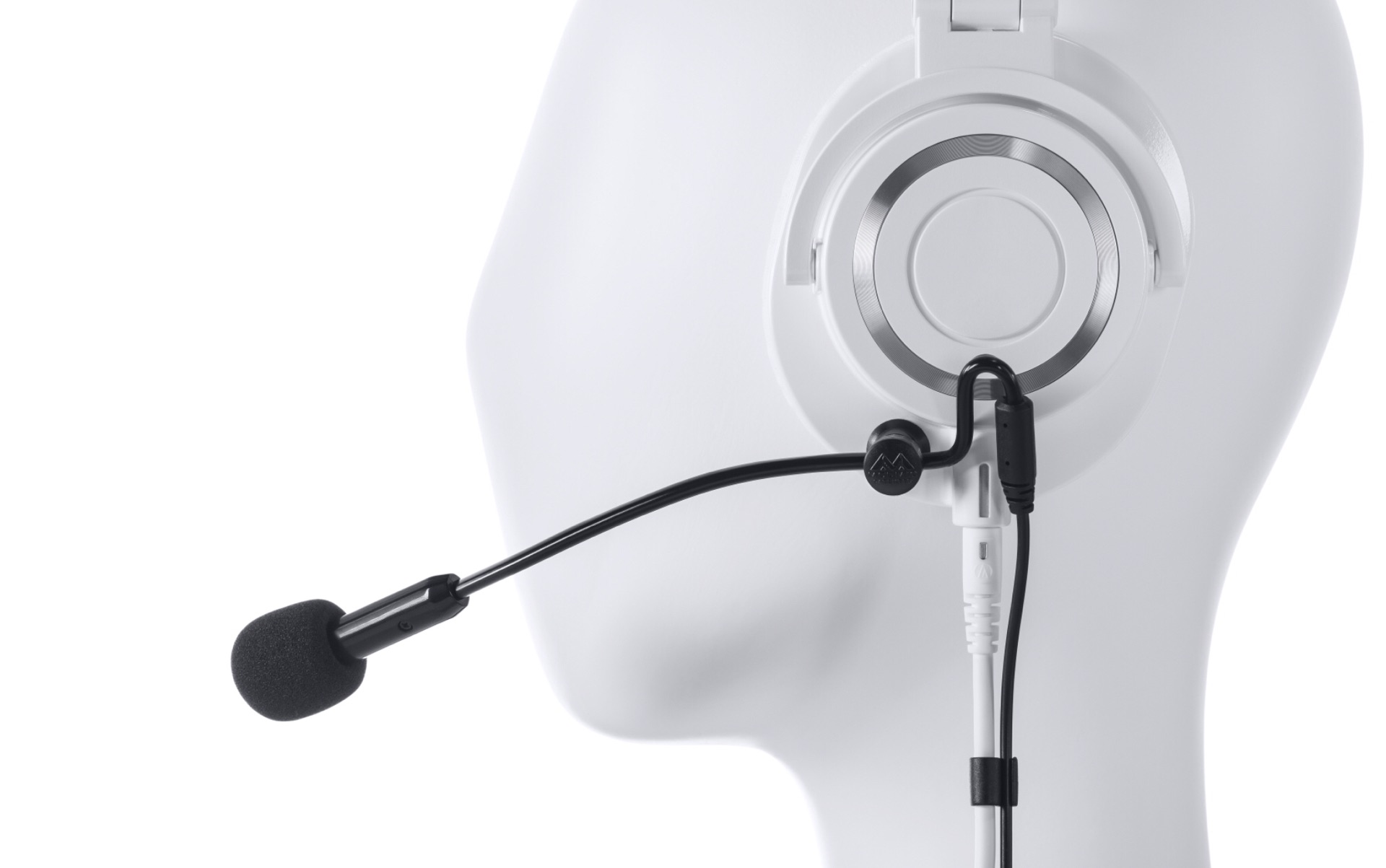 Antlion Audio ModMic 5 Attachable Headphone Boom Mic
Got a set of nice over-ear headphones that lack only a built-in microphone to put them over the top? The ModMic 5 by Antlion Audio is a boom mic that can attach to any pair of cans, turning them into a high-performing headset for gaming, podcasting, etc.
As shown in this video review, the ModMic 5 isolates background noise quite well so your voice comes through crystal clear:
What makes this mic a universal solution is that it comes with a magnetic clasp (in fact, there are two in the box) that adheres to either ear of your favorite headphones, which the mic can then be attached to or removed from as needed.
It's also a modular system, includeding two different-length cables (1-meter and 2-meter), a mute module, and the option to separately purchase either a USB adapter for use with a computer, or a Y adapter to connect to a mobile device.
Get the ModMic 5 for $70 on Amazon.