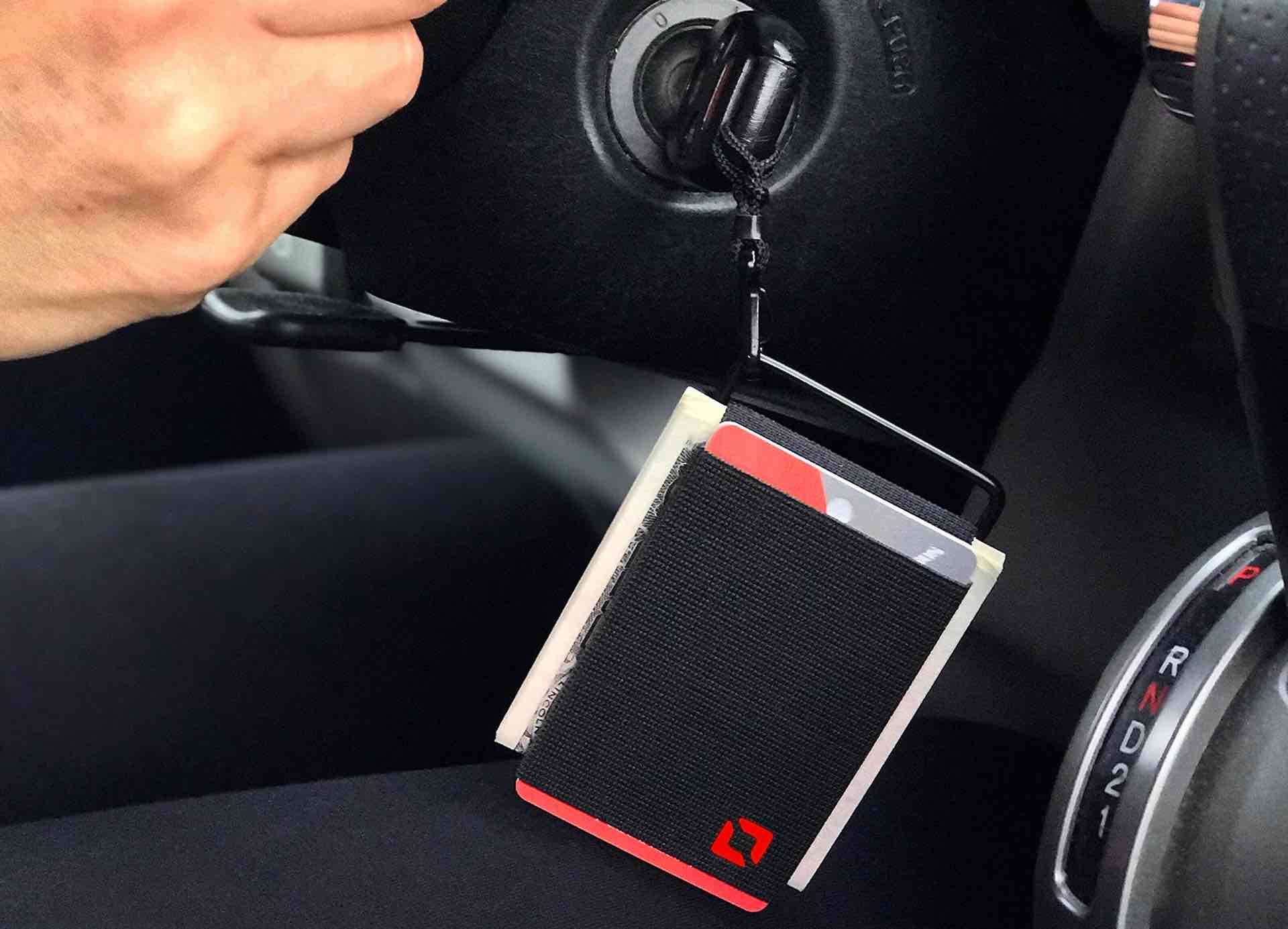 The "Anti-Wallet" Minimalist Wallet with Key Hitch
The Anti-Wallet by Anti-Gear Co. is a bit of a strange idea, but it works. The main body of the wallet is fairly standard elastic wallet fare really, and holds up to 10 cards (and/or some folded cash) for minimal carry, but the clever feature that sets it apart is the built-in "key hitch" bar where you can attach up to five keys.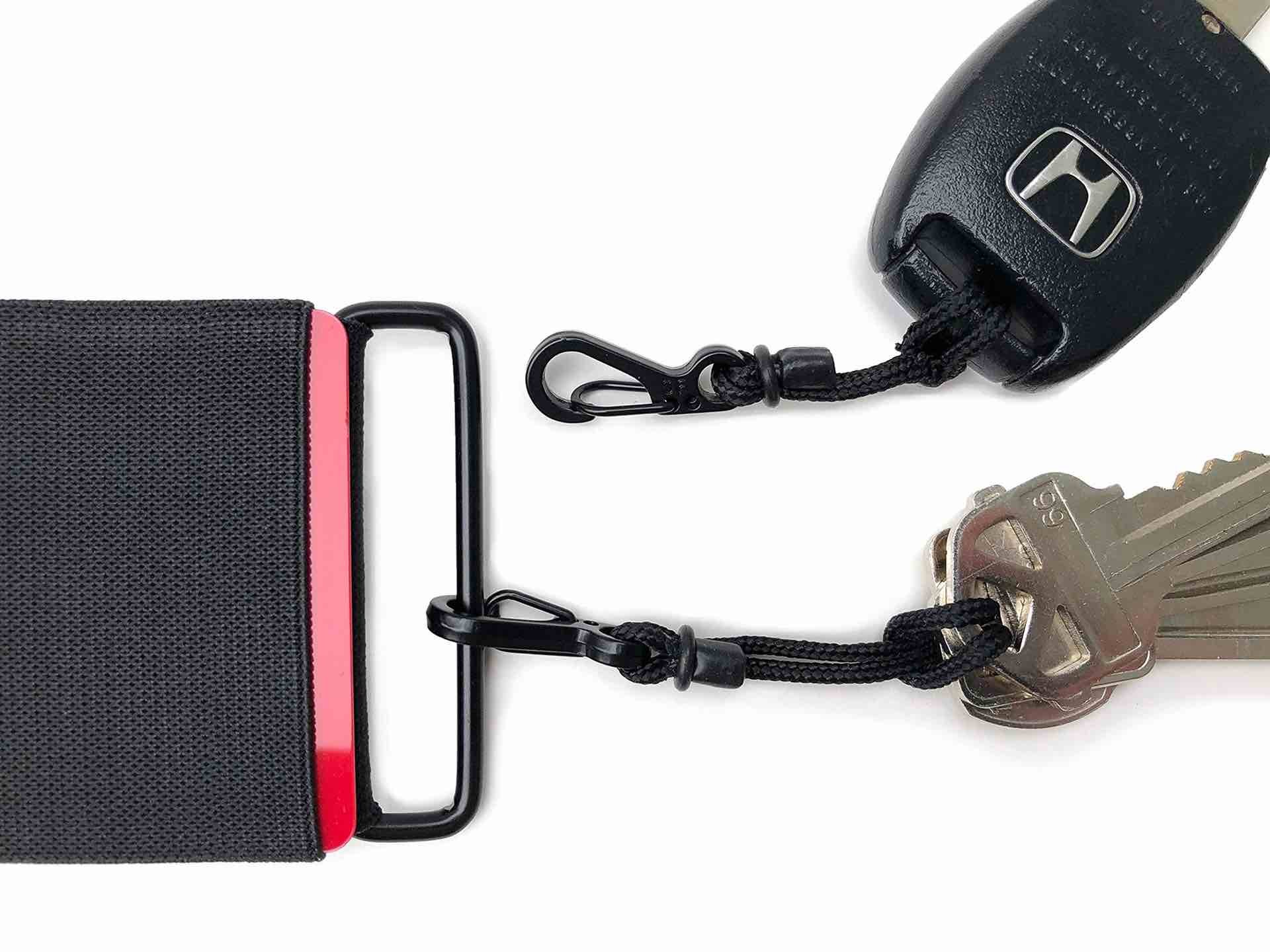 The hitch is welded shut, so don't go in thinking it's a removable thing. If you don't want to use it for keys, you coul probably also use it as an attachment point for a small pocket knife or something else.
The version with the key hitch is $21 on Amazon. They also have a version without the bar for $18.