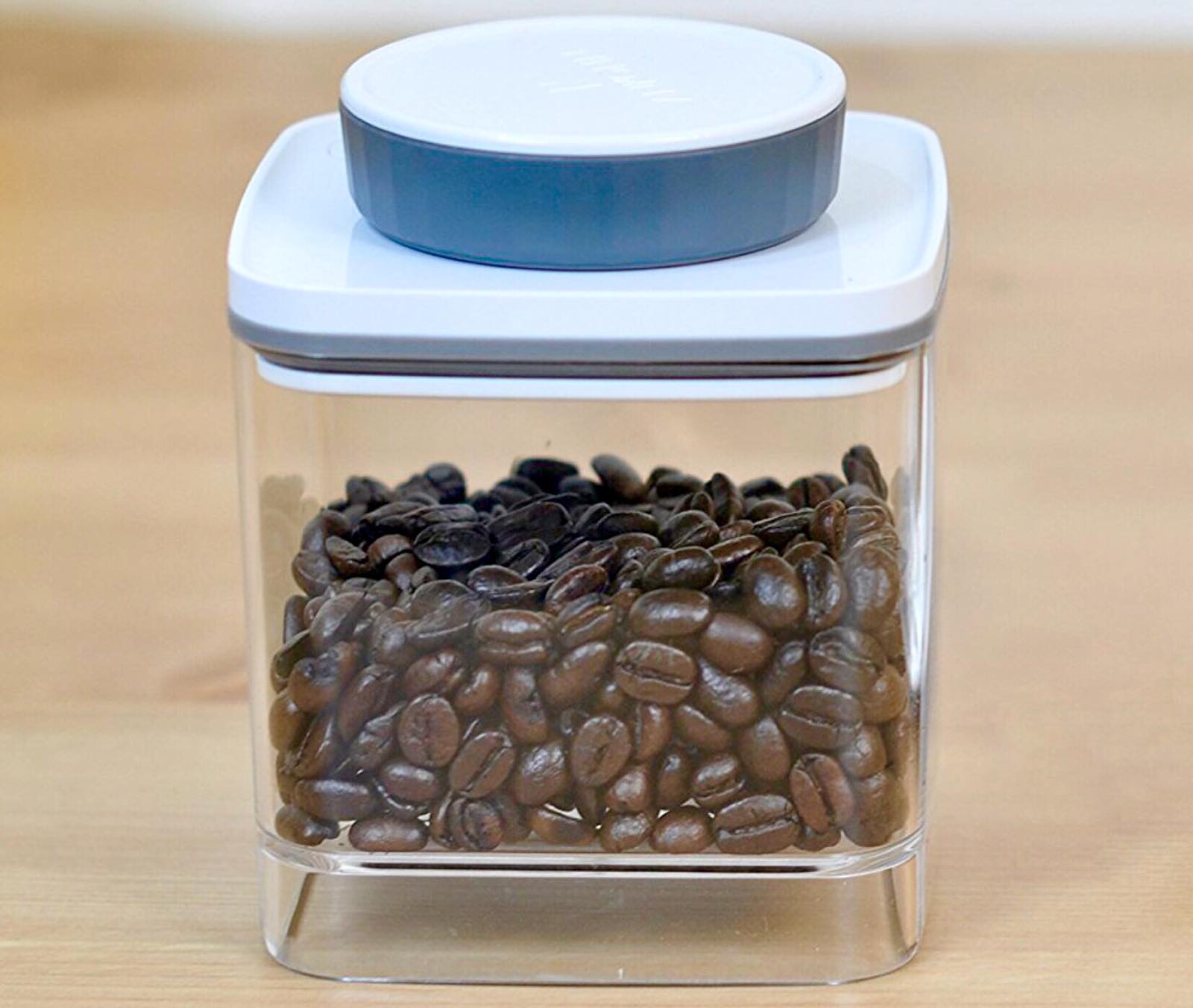 Ankomn Turn-N-Seal Container
It's been nearly a year since we declared the Airscape Canister as the reigning champ of coffee storage. We still hold to that claim, but maybe it doesn't quite have the look you're going for in your kitchen, or maybe you like looking at the beans inside from time to time.
Enter the Ankomn Turn-N-Seal. This container has a pretty neat feature: Once you've popped the lid on, you can turn that big dial in either direction about 8–10 times to create an airtight seal, causing the silicone indicator in the corner to sink. No electricity required, and it keeps your coffee, loose-leaf tea, or other dry food items fresher, longer.
The containers — which come in the sizes listed below — are stackable, dishwasher-safe, and work equally well on countertops, in drawers/cabinets, or in the fridge.
Get yours on Amazon, either individually:
…or as a set: