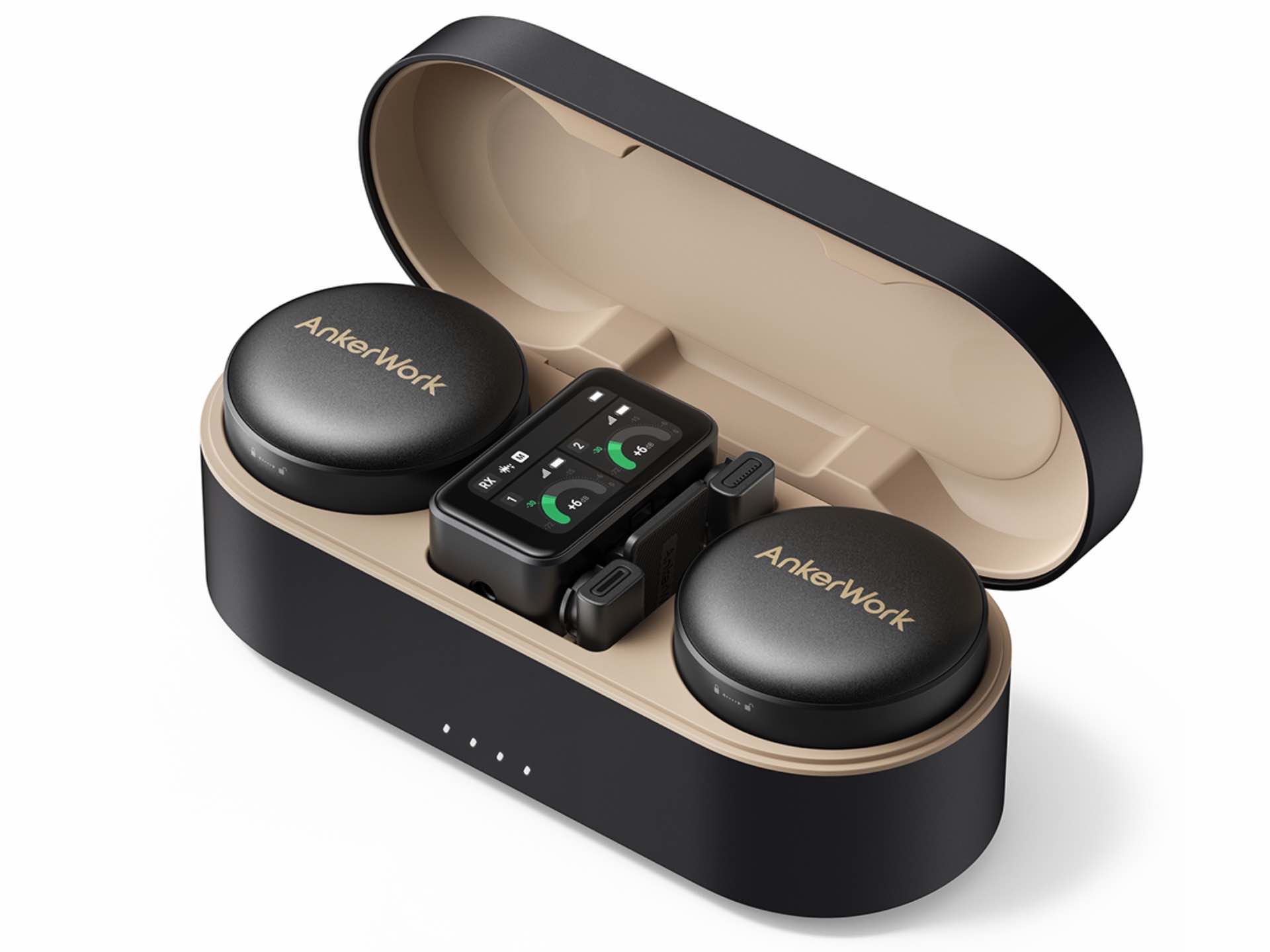 AnkerWork (by Anker) M650 Wireless Lavalier Microphone Kit
Released a little over a month ago, Anker's M650 wireless lavalier mic kit is a portable and super easy-to-use audio pickup solution for vloggers, streamers, interviewers, and mobile podcasters. The kit primarily includes two microphone transmitters and a wireless receiver unit that plugs into another device (smartphone, tablet, DSLR camera, laptop, etc), along with a charging case.
Watch the video to get a quick idea of what this system is capable of:
The mics themselves are rather interesting in design, each the size and shape of a small cookie and capable of being either physically or magnetically clipped onto your clothing, along with interchangeable cover colors to match different outfits. They look more like pendants or badges than anything, and they're equipped with noise-cancellation technology ("VoiceShield") that reduces background noise to ensure your recordings sounds as professional as possible.
The receiver comes with swappable USB-C and Lightning adapters to be compatible with a wide variety of devices, and it has a small built-in touchscreen that gives easy access to controls like muting, gain sensitivity, recording start/stop, noise reduction level, and more.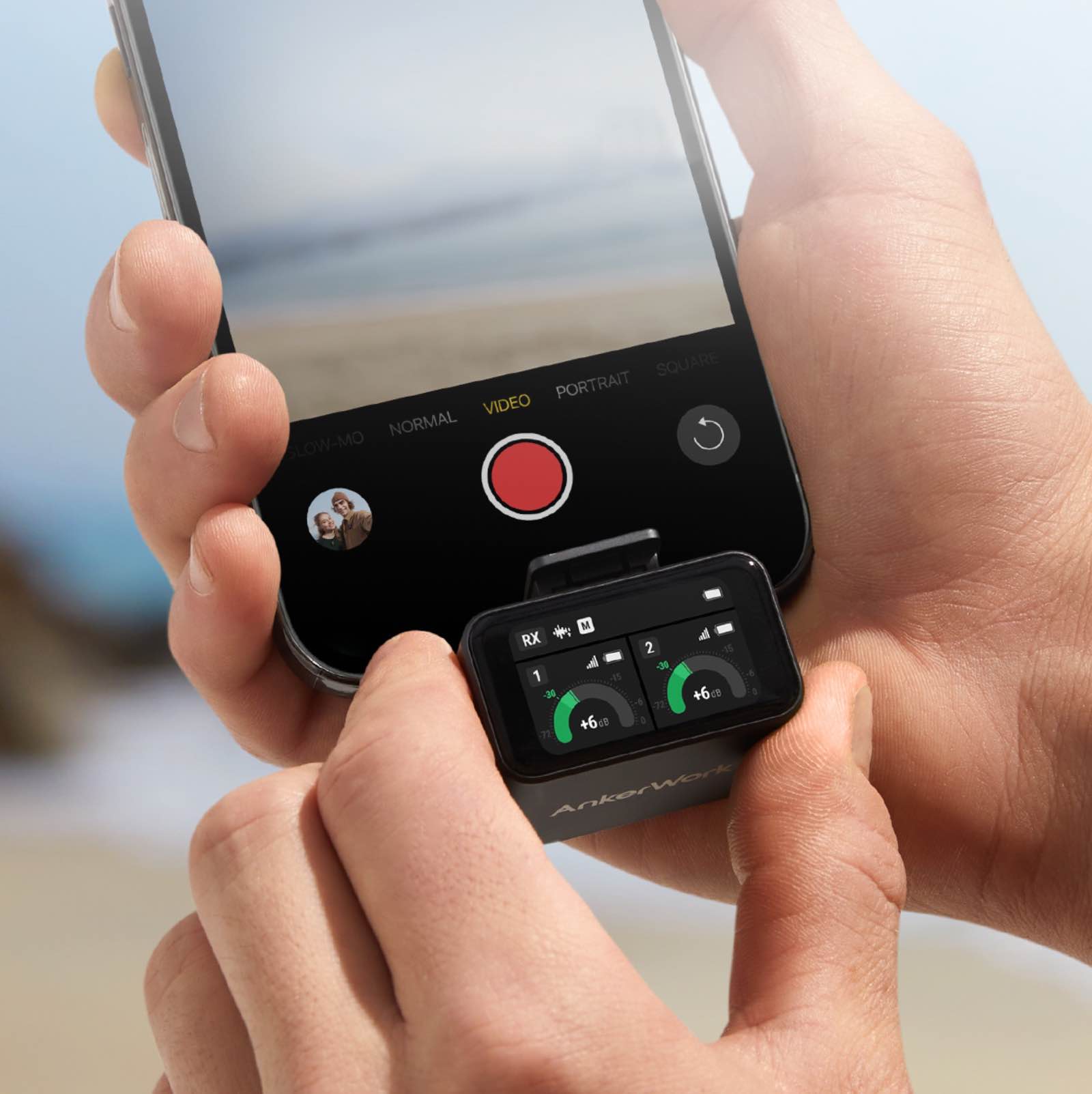 With the charging case, the kit has a total battery life of about 15 hours. Without it, the mics can go for about six hours max. The mics can record lossless audio up to 656 feet (200 meters) away from the receiver, which is way better than awkwardly passing a handheld mic back and forth between you and the other person.
Get this nifty field recording kit for $250 on Amazon in your choice of black or white.