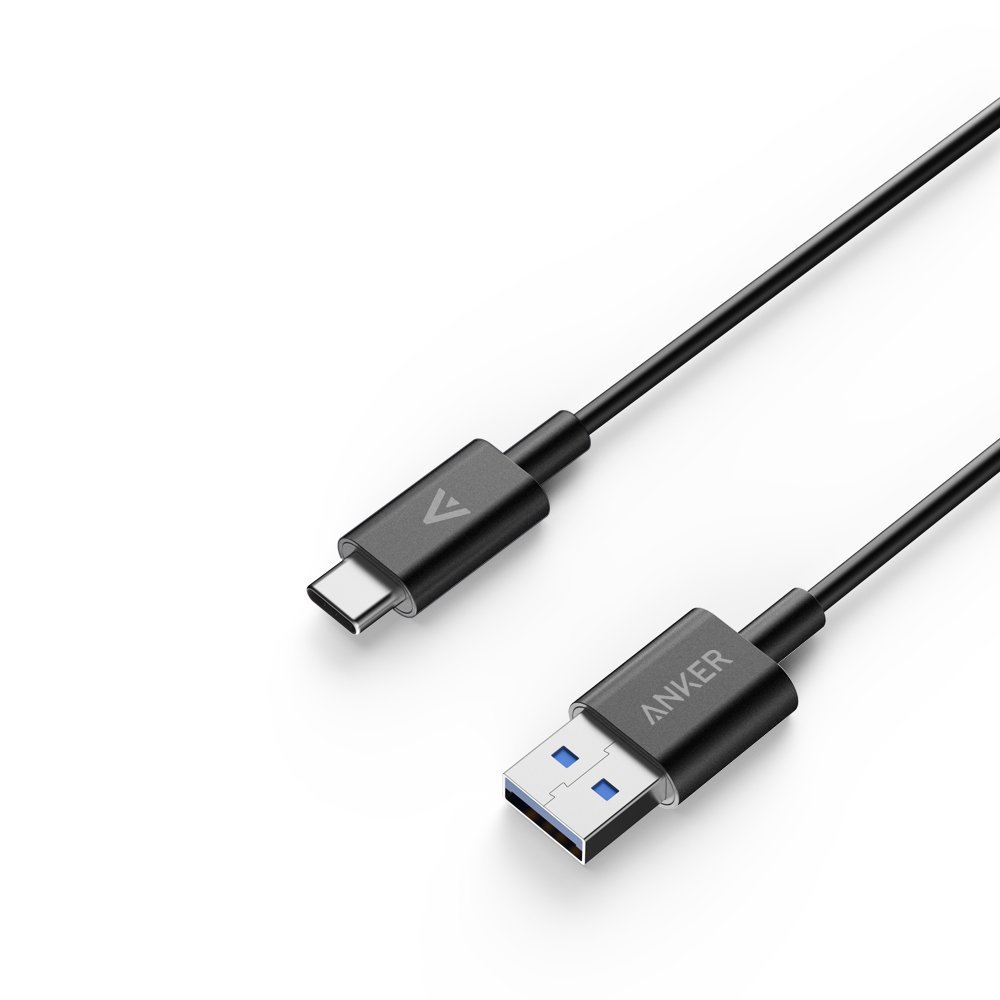 Anker USB-C to USB 3.0 Cable
For MacBook or ChromeBook Pixel owners, USB-C is the cable of choice. If you do a search on Amazon, you'll find plenty of options for cables (adios MagSafe 2). How do you know which one is the best? Benson Leung, Google Engineer on the Pixel team, is trying to help. He is very passionate about the USB-C standards and is reviewing cables on Amazon to help clarify those that are the best. Here is what he said about the Anker USB-C to USB 3.0 Cable:
Benson here again, reviewing 3rd party legacy cables. This time I am reviewing Anker's USB-C to USB 3.0 Cable.

According to my test using a Chromebook Pixel, this cable correctly identifies itself using the 56kΩ pullup resistor on CC. This identifies itself to the Type-C device as a "Default USB Power" source, which means that the device (my Chromebook in this case) will fall back to either BC1.2's charging levels, or to 500mA or 900mA SDP if BC1.2 is not supported. It will also support proprietary charging protocols, for example Apple's 12W iPad charging protocol, if your device supports it.

Depending on your USB Type-A charger and your device, you should be able to charge from a range of .5A to 2.4A using this cable.

This cable also supports USB 3.0, meaning it has all of the wires necessary to support SuperSpeed operation. This is especially important for 12″ MacBook users who want to use this cable for Target Disk Mode. TDM requires a SuperSpeed cable to work.

In conclusion, a high quality offering by Anker. I recommend it!
At $9.99, this is a no brainer. If you don't own a MacBook, this is also a handy cable to have around if you need to restore one of the new Apple TVs.